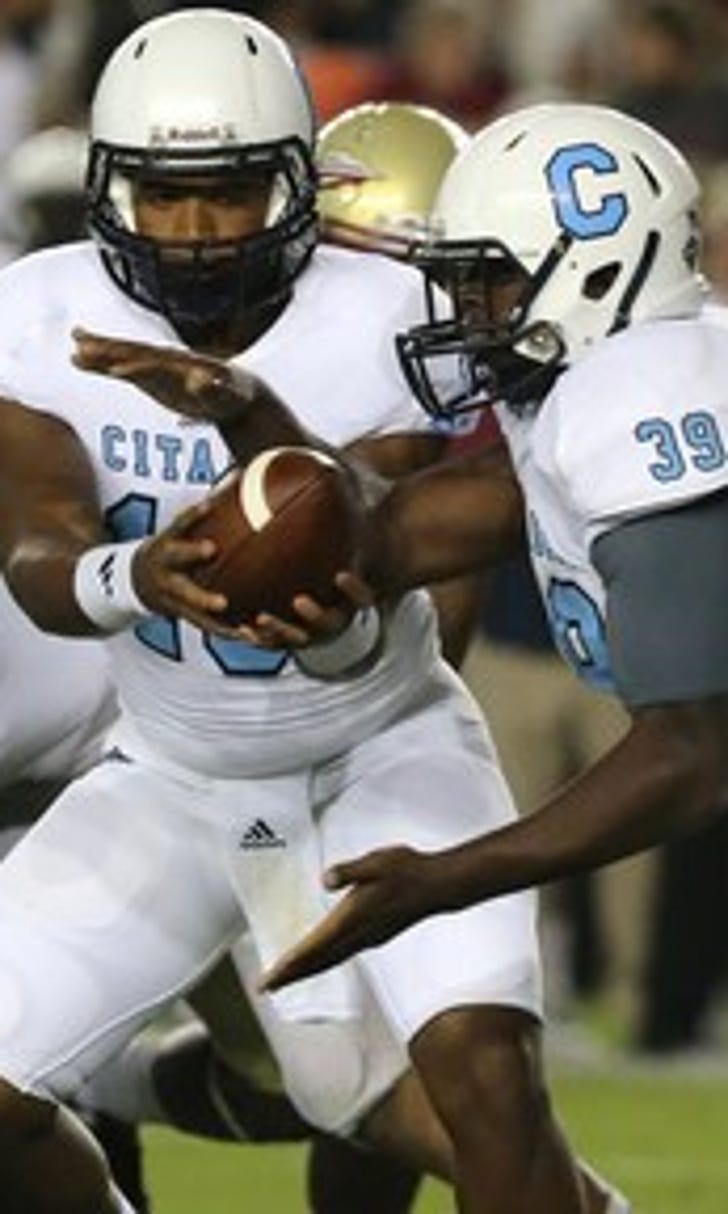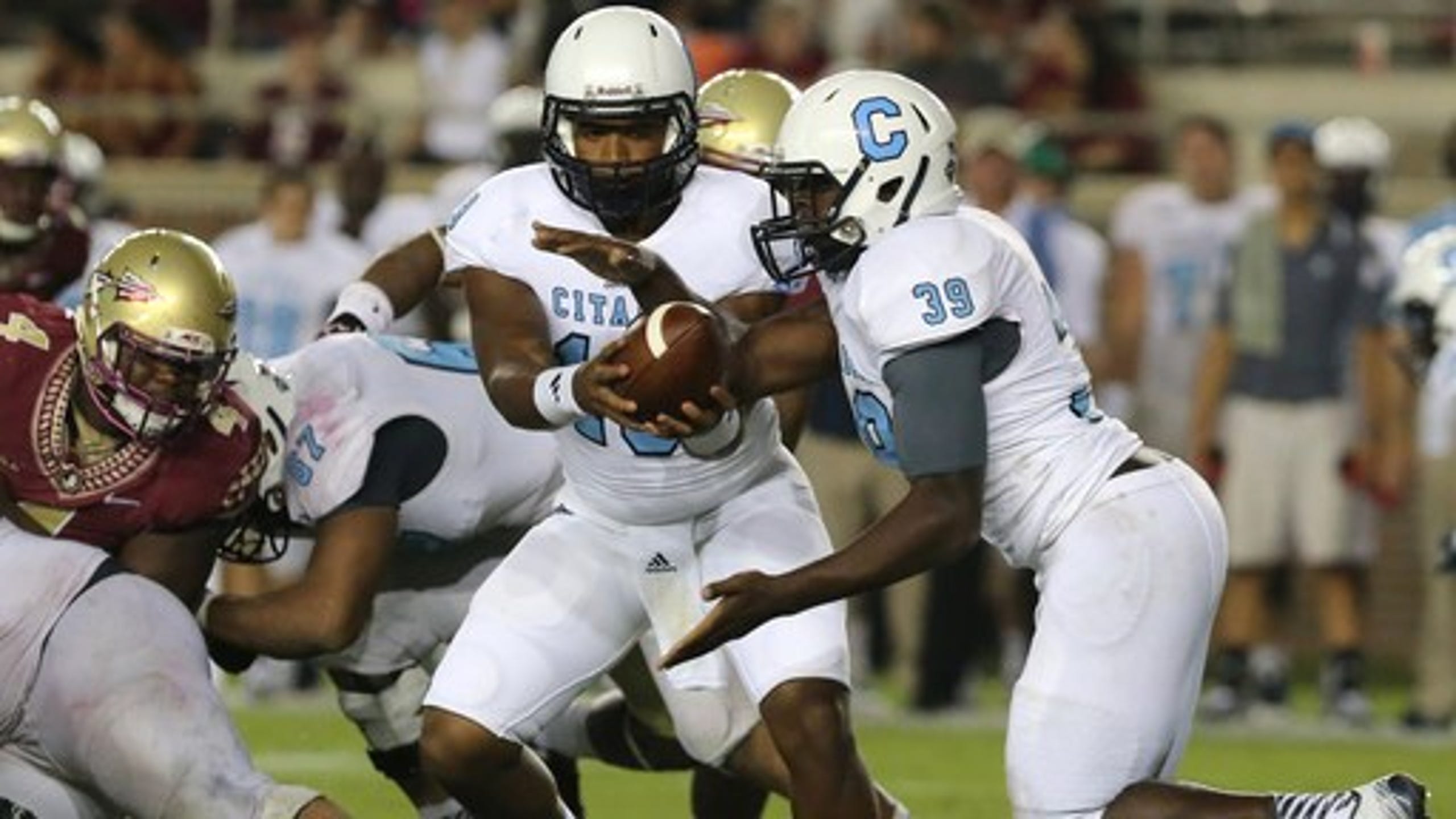 The Citadel winning with two quarterbacks
BY AP • September 15, 2017
(STATS) - Running the triple option-offense can be as easy as A, B and C: Dominque Allen, Jordan Black and The Citadel.
You're probably familiar with the quote-turned-adage that if you have two quarterbacks then you have none. That's far from being reality at The Citadel, which is combining senior starter Dominique Allen and sophomore Jordan Black for a run at a third straight Southern Conference title.
The platoon has helped the No. 13 Bulldogs to a 2-0 record as they head into their conference opener Saturday at ETSU. The Citadel is seeking the 500th win in program history.
"There's a comfort level there with Dom, for sure. There's a comfort level there with Jordan on what he can do," second-year coach Brent Thompson said on his weekly radio show Wednesday night. "As long as we don't make it a big issue, if they don't make it a big issue, we've all got the same thing in mind and that's that we want to win and win as a team, especially in our offense where we've got the ball being distributed amongst five or six guys."
Two-quarterback systems work on the collegiate level, perhaps even more so with teams that run the triple option. Black started the first three games last year, so the Bulldogs knew going into the season what they have in him despite Allen being is in his third season as the team's regular starter.
Allen is the more seasoned player, but the lefty Black is the better passer. In last week's 48-7 win over Presbyterian, Allen rushed for a career-high three touchdowns while Black came off the bench to throw touchdowns on each of his three completions - the most scoring passes for a Citadel quarterback since 2009.
This season, Allen and Black have rushed for 148 and 142 yards, respectively, to rank third and fourth on the team, while four of Black's five completions have gone for touchdowns.
"We're going to continue to stay with this rotation," Thompson said. "Shoot, it's going to make Dom that much better come the third and the fourth quarter. If we can just take a series or two off him, it's certainly going to help us out throughout the year."
The Citadel, playing its 108th season, has a 499-549-32 all-time record.
---
---