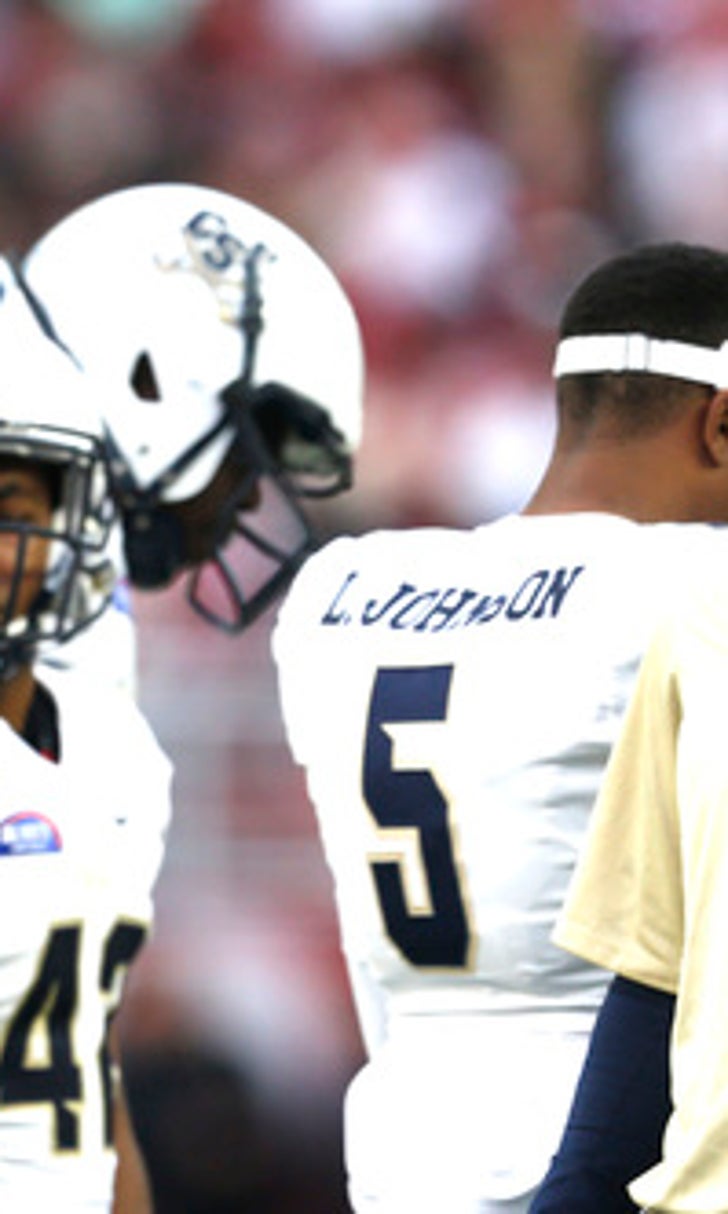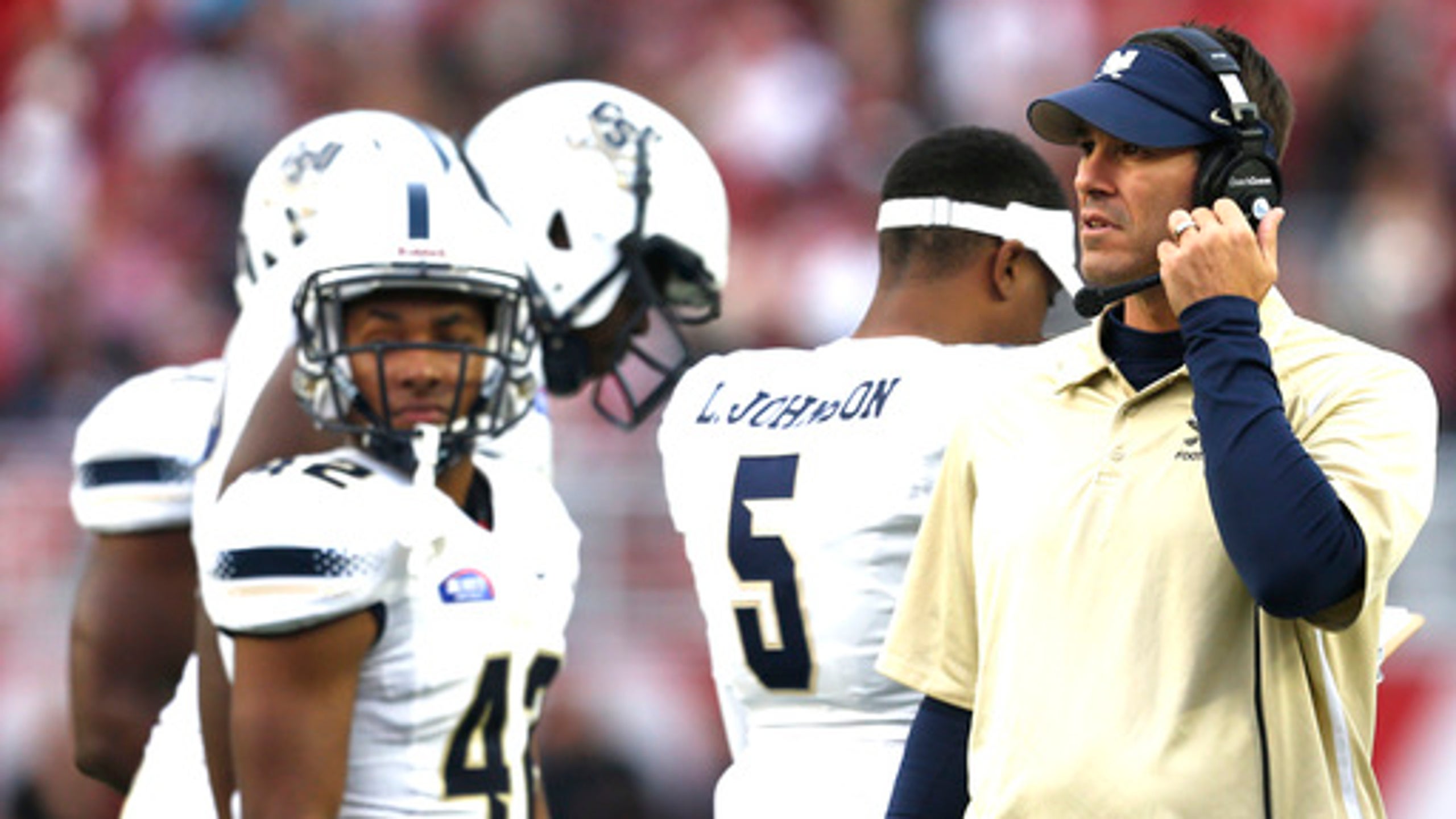 The Citadel, Charleston Southern agree to resume series in 2018
BY foxsports • August 30, 2016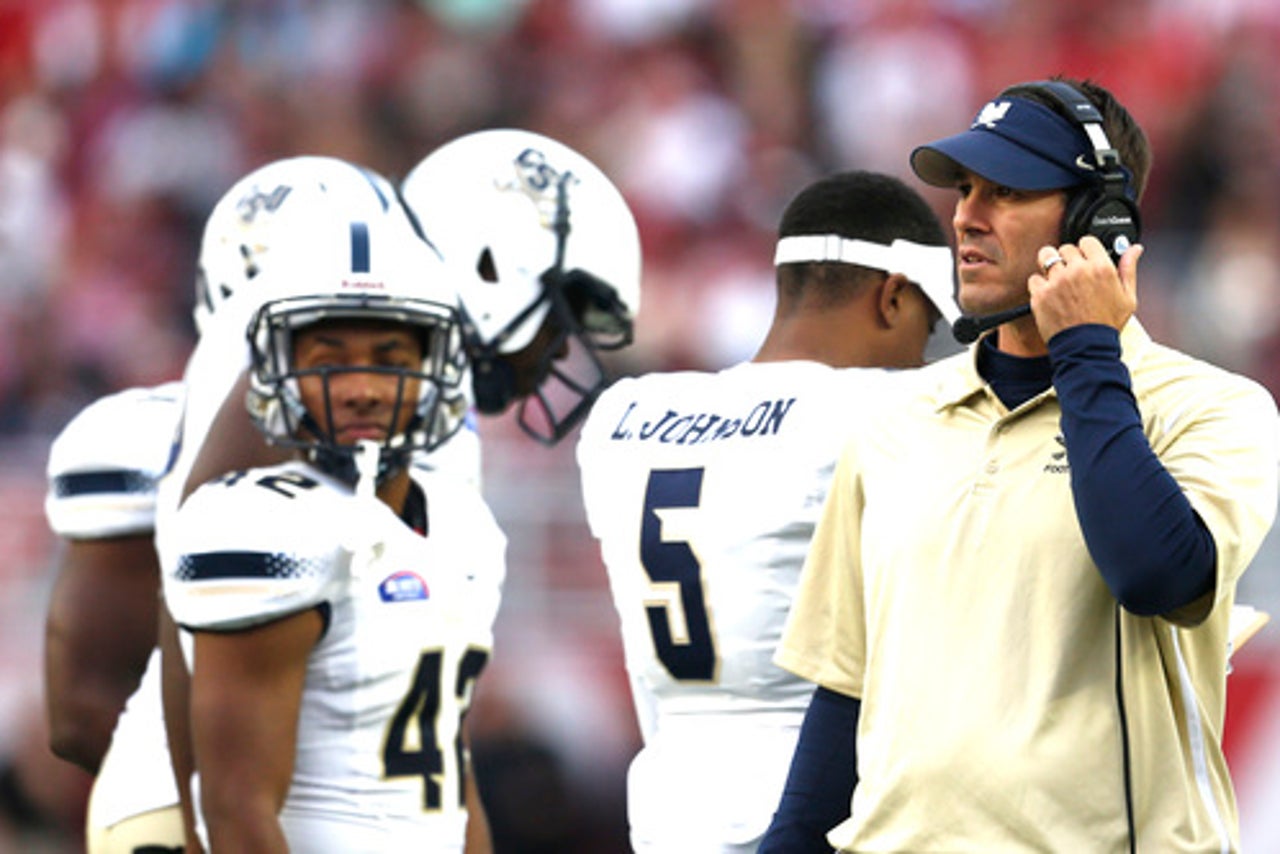 It was a one-sided rivalry until it went away the first time, and it's been fairly lopsided since it came back.
It remains to be seen whether Charleston Southern or The Citadel will own a big edge on the field when they resume their now twice-interrupted series in 2018, but there's one aspect that will swing exclusively the Bulldogs' way: the location.
Johnson Hagood Stadium will host all four meetings between Charleston's two Division I college football programs when a series that's currently in the first of a two-year hiatus kicks off again. And that's perhaps as interesting a detail as the agreement to play at all, which was announced Monday by The Citadel athletic director Jim Senter.
"We are excited to renew this FCS matchup between our two schools," Senter said in a statement. "This game is a no-brainer and makes sense for two great colleges in the Lowcountry representing two outstanding FCS conferences. We have been working on dates and finalizing the terms for a while now, and we are excited to resume this series in Johnson Hagood Stadium beginning in 2018."
The Citadel won four of the first five meetings in a series that began in 2002 and lasted until 2007, with a scheduled 2004 meeting canceled due to Hurricane Frances. The rivalry renewed in 2012 with another Bulldogs rout, but the Buccaneers have beaten The Citadel four times in the last three seasons - including a 14-6 win at home last December that was Charleston Southern's first FCS playoff victory.
Bucs coach Jamey Chadwell had a lot to say about the then soon-to-be-defunct rivalry after his team's 33-20 September win over the Bulldogs, claiming "there's probably not a chance that we're ever going to play again as long as I'm here." While the regional-based bracketing of the FCS playoffs and a bit of fate would prove that statement premature, much of the wedge between the two schools was due to The Citadel's insistence that any future games be played exclusively at its 21,000-seat downtown stadium and not the relatively tiny Buccaneer Field in North Charleston.
"I feel like we should play every year," Chadwell said after the 2015 regular-season meeting at Johnson Hagood. "It's a great rivalry, a great atmosphere. But we deserve a home game, a home and home. We've earned that. And if certain people think that we're beneath them, then we're not going to come down here."
Monday's agreement proved otherwise, but he didn't seem any more eager to amend his stance on Tuesday's Big South conference call.
"I really don't have a comment on it, to be honest with you," Chadwell said. "I'm focused on right now, not looking that far down the road. But thank you for asking."
To Charleston Southern AD Hank Small, it was a matter of valuing the continuation of the series over turning it into a petty venue battle. To Senter, it was at least somewhat of a logistical issue. East Tennessee State rejoining the Southern Conference means The Citadel has an eight-game league slate obligation beginning this season. Coastal Carolina's exit from the Big South will drop CSU's to five.
"That's what we could get," Small told STATS of his school's agreement to make the 17-mile trek down I-26. "We'll play you downtown, we'll play you in Sydney, Australia, we'll play you on the moon.
"The comments by Jamie (last year), I don't disagree with, whether he said them from a place of emotion or not," Small continued. "The principle is correct. But at a certain point, you have to decide what you want to do. Us playing The Citadel in football is good for Lowcountry sports."
Throw in the near certainty of drawing at least 10,000 fans to these rivalry games at The Citadel's stadium - something that potentially makes that venue more financially viable for both sides rather than venturing to the 4,000-seat Buccaneer Field - and it's clear that Senter's school could swing a heavier hammer in the negotiations.
Whether Chadwell, who was just 36 when he took over in 2013, is still hanging around campus by the time these Lowcountry powers go at it again is anyone's guess. But with another top-10 team on his hands - one that was a few feet from beating five-time defending champion North Dakota State in Fargo on a field goal at the end of regulation last week - the opportunity to move to a bigger program seems inevitable.
That's exactly what Mike Houston did after guiding The Citadel to a share of its first Southern Conference title since 1992 last season. He's now roaming the sidelines for 12th-ranked James Madison, a perennial power in the CAA, while Brent Thompson has taken over the 15th-ranked Bulldogs.
Even if Chadwell doesn't make it to 2018 as the Bucs' head coach, the strong possibility that both Charleston programs will make the playoffs means there's hardly a guarantee they won't see each other again in December.
After all, he's been wrong before.
---