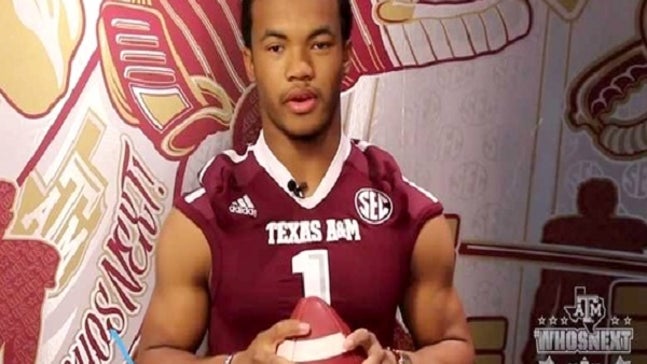 Texas A&M QB Kyler Murray opts out of MLB draft
Published
May. 6, 2015 11:45 p.m. ET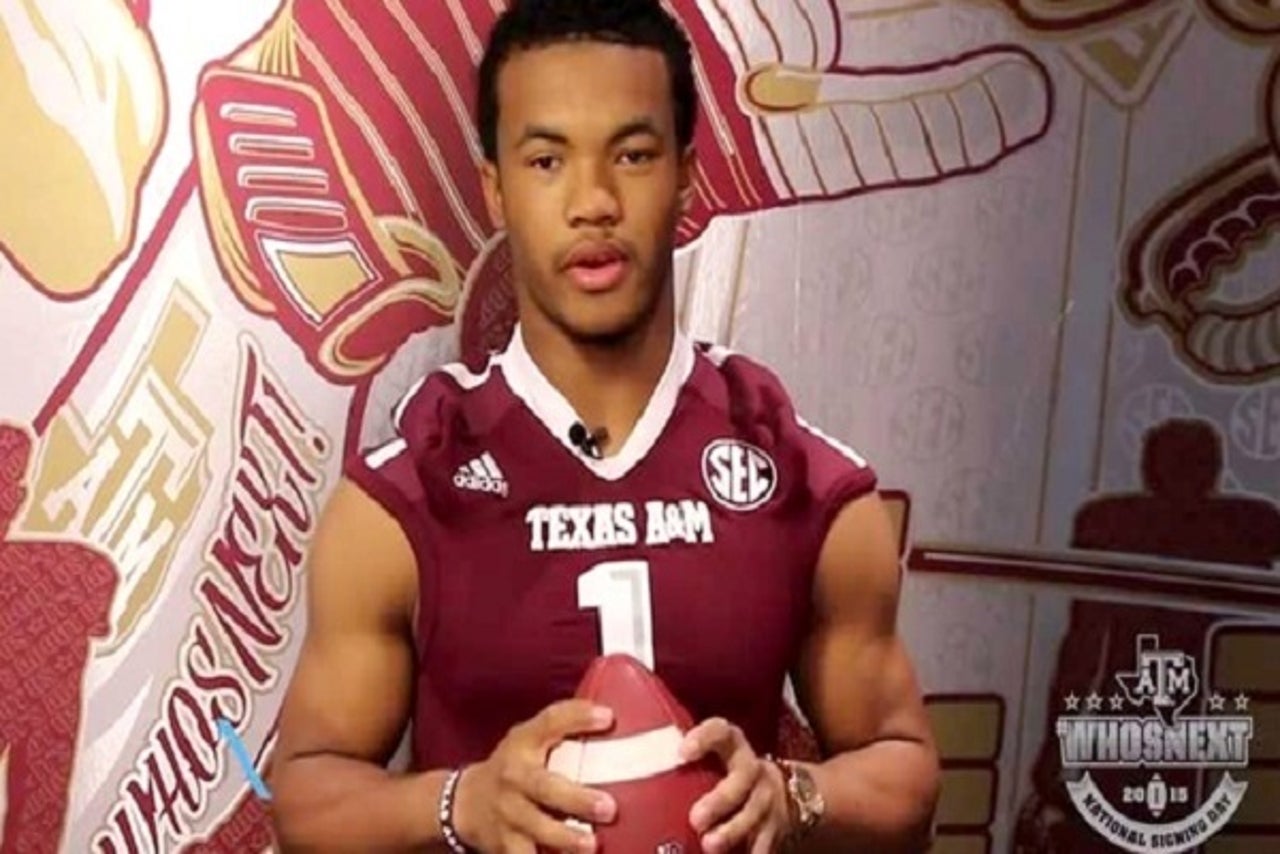 By Matt Lombardi
Exhale, Texas A&M fans -- your five-star dual-threat quarterback Kyler Murray will be suiting up for the Aggies in the near future.
Murray, who is also a talented baseball player, announced on Wednesday that he'll be opting out of the MLB Draft this year to instead play football at Texas A&M. Murray is considered one of the top hardball players in the country, and many believed he was slotted as a potential first-round pick.
"Opting out of the MLB draft. Looking forward to continuing my football and baseball career at Texas A&M University. See ya down the road!" Murray wrote on Twitter.
Murray is considered a shortstop prospect.
This certainly doesn't end Murray's baseball career; he plans on playing both sports for Texas A&M. But if he has aspirations of playing in the majors someday, he'll have to wait a few more years to pursue them.
More from College Spun:
---