Texas A&M likely to settle on one quarterback?
July 27, 2015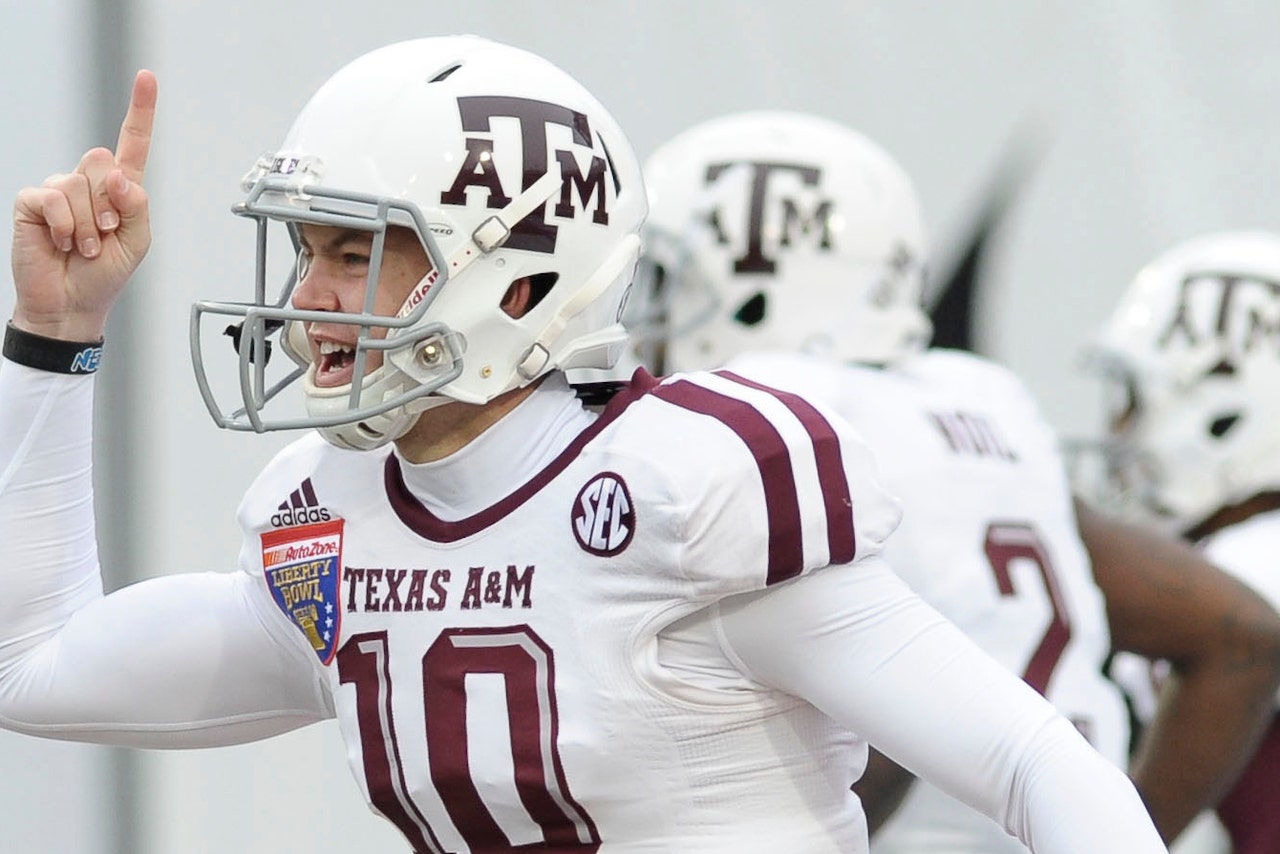 Who will be Texas A&M's starting quarterback this season? It's among the biggest questions in the SEC with the season approaching, and it's one that will start to get some clarification when the Aggies open camp on Aug. 10.
In most situations, Kyle Allen would be the obvious answer. Allen won the starting job at midseason last year from Kenny Hill and went on to throw for 1,322 yards with 16 touchdowns and seven interceptions. Hill then transferred to TCU.
But A&M's situation isn't like most. The Aggies also have five-star quarterback recruit Kyler Murray in the mix this offseason, with Murray coming to College Station as the top-ranked dual-threat quarterback in the country after winning three straight Texas high school titles in a perfect 42-0 career.
Texas A&M coach Kevin Sumlin said last week at SEC Media Days that he hasn't ruled out the possibility of playing both quarterbacks this year, but having never done it before, he didn't commit to it either.
"I really haven't done it before," Sumlin told reporters at SEC Media Days. "We'll see. We've never started out that way. That doesn't mean that we won't. We'll see where we are in fall."
But according to ESPN's Sam Khan Jr., don't expect it to happen.
Khan noted in an analysis published Monday that along with Sumlin never having platooned two quarterbacks, offensive coordinator Jake Spavital indicated that he, too, would prefer to settle on one quarterback from the get-go, although he noted that he'd consider implementing situational packages for a second QB.
"I've always been a big believer in playing one guy," Spavital told ESPN in regards to potentially rotating quarterbacks. "I've got to get my hands on Kyler and Jake, just to see what they're capable of doing. You recruit them, you believe they're going to be very good players. You've got to throw them out there in the fire and see what they're capable of doing. But if they can do something and maybe something unique, if it's a run-emphasis-type deal, I can see maybe building a package for a guy as well, but I think that's something that we have to feel out throughout fall camp
"But I've always been big on making my decision with one guy and living with it and riding it out."
(h/t ESPN)
---
---