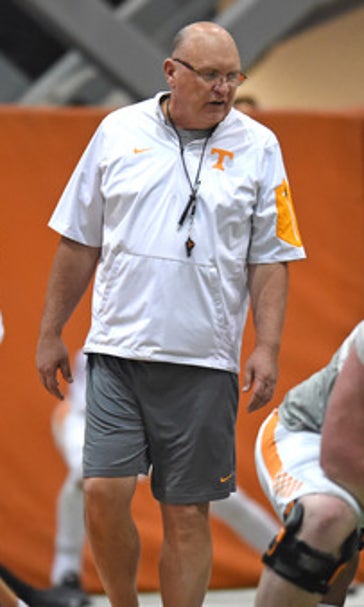 Tennessee more 'locked in' for App State than Michigan
August 29, 2016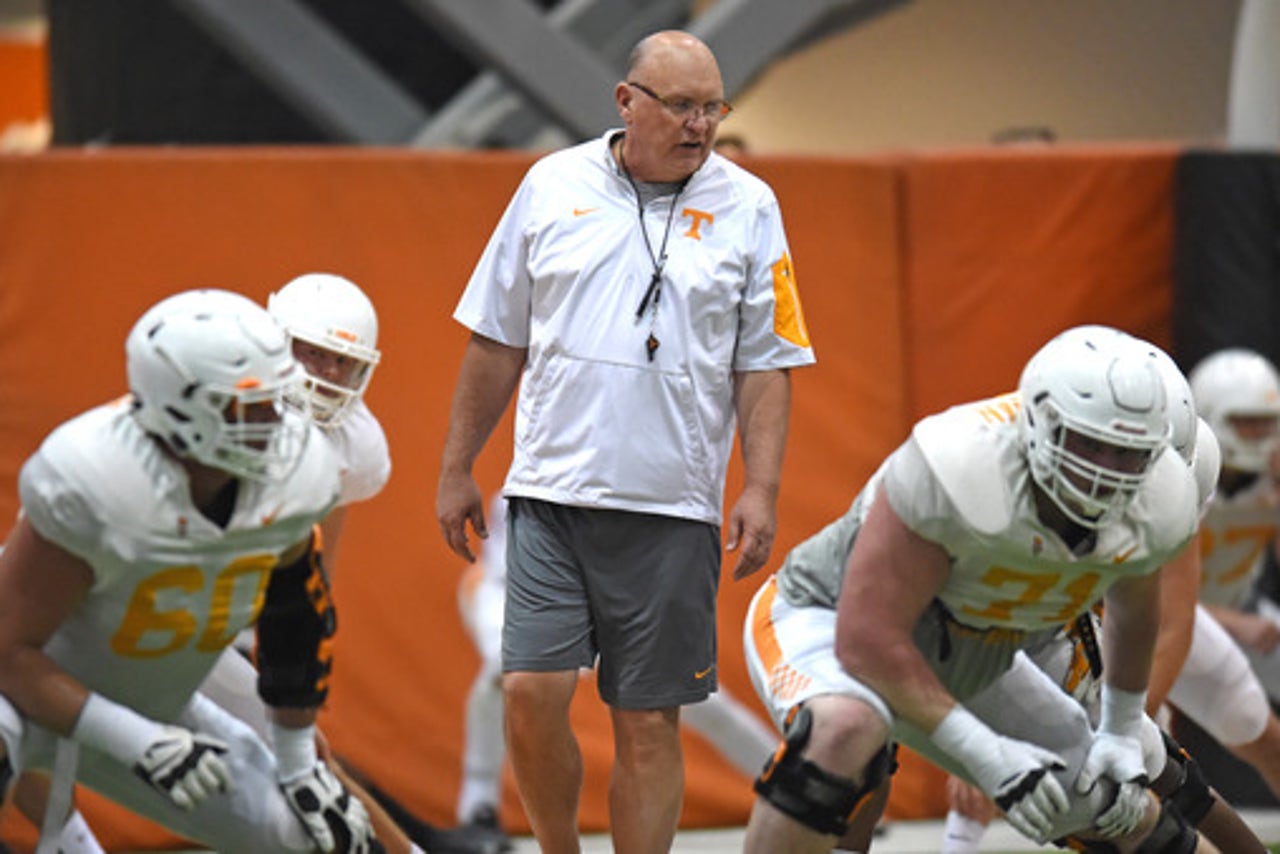 KNOXVILLE, Tenn. (AP) Tennessee defensive line coach Steve Stripling believes the ninth-ranked Volunteers are more locked in for its game against Appalachian State than Michigan was in 2007.
Stripling and Vols offensive coordinator Mike DeBord were on Michigan's staff nine years ago when the fifth-ranked Wolverines lost 34-32 to Appalachian State in a game that marked the first time a Football Championship Subdivision program had ever beaten a Top 25 team.
Now the Mountaineers are heading to Neyland Stadium on Thursday looking to upset another top 10 squad, but neither DeBord nor Stripling have talked much about that 2007 game to players.
''It's nine years ago, a long time ago,'' DeBord said. ''I've done a lot of things since (then). I don't like to go back in the past with anything - anything good or bad. I try to live (for) today, and I've done that my whole life.''
Stripling said he had brought up the 2007 result ''just in passing'' to his players. Stripling hasn't spoken more about the game because he believes Tennessee's players already understand the danger of overlooking Appalachian State.
''I have not sensed that it needed to be brought up,'' Stripling said. ''I think we're a very mature and focused defense right now. I'm sure it will be brought up between now and game time, but I think at this point we're really locked in.''
Stripling said Michigan didn't have that same type of focus heading into the 2007 game with Appalachian State.
''I think we were looking at press clippings back that year,'' Stripling said.
Appalachian State, which went on to win its third straight FCS title in 2007, has since moved up to the Football Bowl Subdivision ranks. The Mountaineers went 11-2 last year and made their first bowl appearance, a 31-29 Camellia Bowl victory over Ohio.
But the program remains best known for that victory over Michigan. Appalachian State has gone 0-6 against Power Five teams since, including a 52-14 loss to Michigan in 2014. Those six games had an average margin of 37.8 points.
Michigan remains the highest-ranked team ever to lose to an FCS program. The only other instances of an FCS school beating a Top 25 team came when James Madison upset No. 13 Virginia Tech 21-16 in 2010 and Eastern Washington edged No. 25 Oregon State 49-46 in 2013.
''Every time we play a Power Five school, it gets brought up - the Michigan game,'' said Appalachian State coach Scott Satterfield, who was an assistant coach with the Mountaineers in 2007. ''It kind of hurts us in a way because everybody that we're playing always references that game to their teams.''
Tennessee defensive tackle Kahlil McKenzie said Stripling has made sure the defensive linemen understand Appalachian State's potential.
''Strip's been a guy who's been on us about this game since I don't even know when, just making sure we're completely locked in and focused on App State and just making sure we're ready to go, working drill after drill only about their offense and that type of stuff,'' McKenzie said.
Tennessee's schedule makes it tempting to look ahead. Tennessee follows this game by facing Virginia Tech at Bristol Motor Speedway in a matchup expected to draw the largest recorded crowd in college football history. Yet the Vols have insisted all summer they're not looking beyond their opening game.
Appalachian State has won 17 of its last 19 games, a statistic that Tennessee head coach Butch Jones, DeBord and offensive guard Jashon Robertson have made sure to mention during separate weekend media sessions.
''They've done a really good job of having their kids focused on us, on App State,'' Satterfied said. ''They're not going to overlook us at all. I think in '07, we probably got overlooked a little bit.''
---
AP college football website: www.collegefootball.ap.org
---