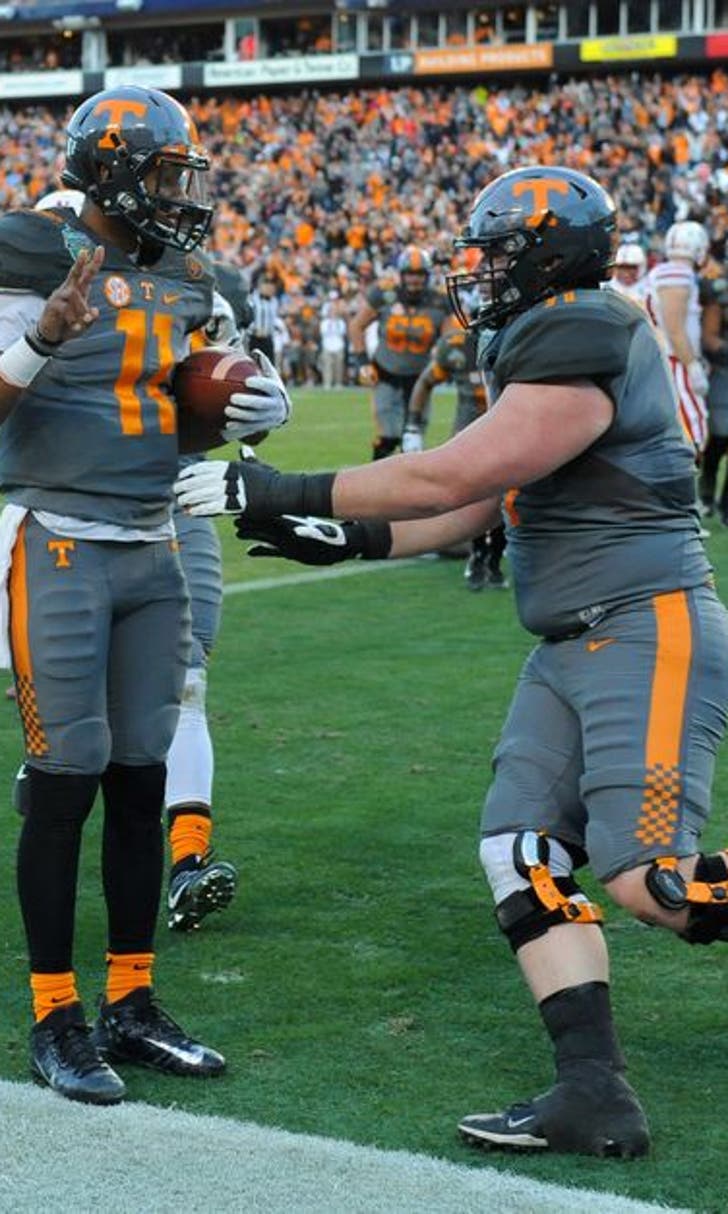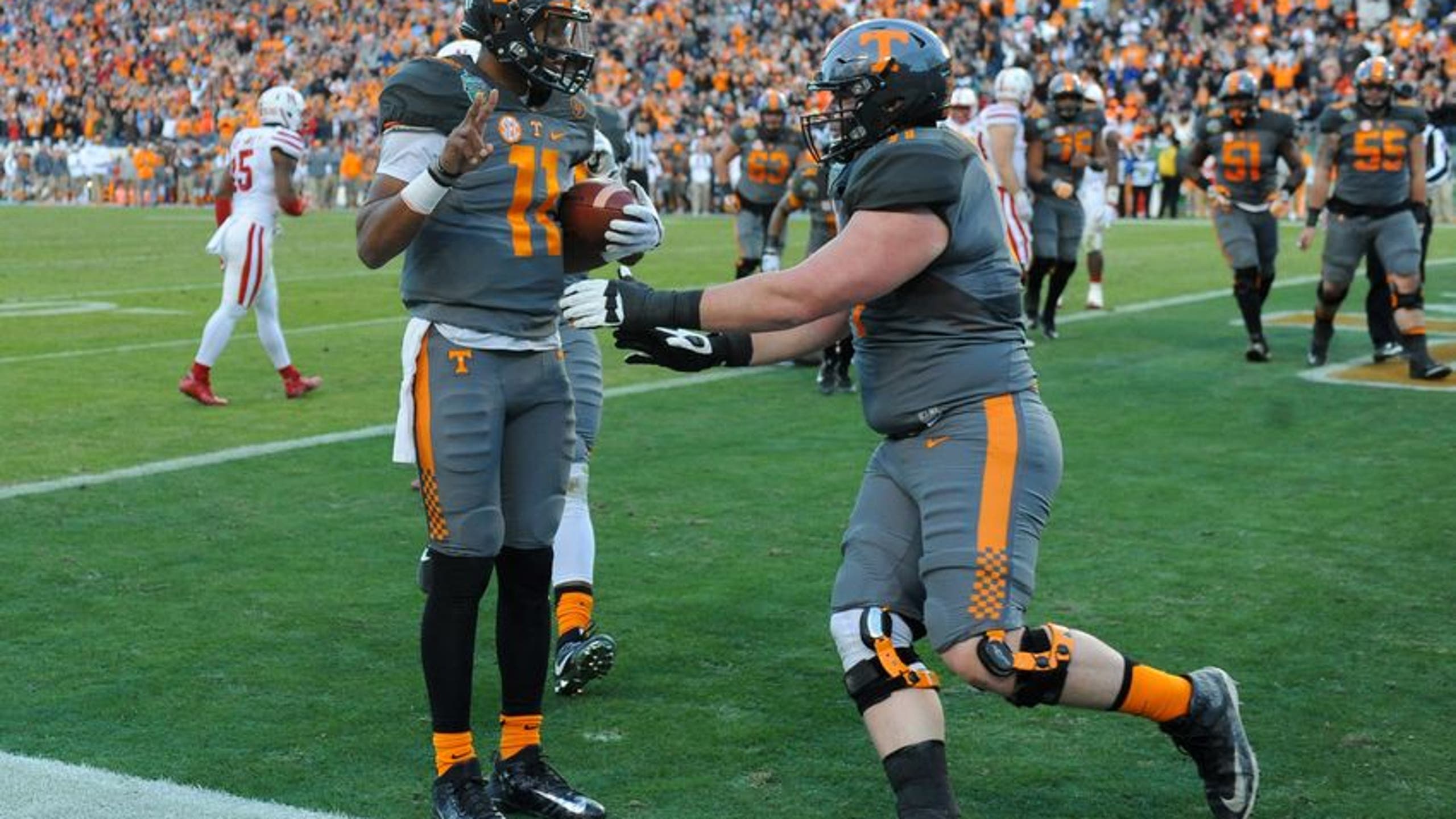 Tennessee Football Wins Music City Bowl: Vols Beat Nebraska 38-24
BY Fansided and Caleb Calhoun/FanSided via All for Tennessee • December 30, 2016
Tennessee football finished the 2016 season with a 9-4 record after the Volunteers defeated the Nebraska Cornhuskers 38-24 in the Music City Bowl.
Derek Barnett set the school record for career sacks, Joshua Dobbs totaled over 400 yards, and Tennessee football beat Nebraska for the first time in school history while finishing its second straight season with a 9-4 record.
Butch Jones's Vols never trailed the Cornhuskers and jumped out to a 14-0 lead in the first half despite a scoreless first quarter.
John Kelly had the first score of the day for the Vols on a 28-yard touchdown run. Then the Vols forced a three-and-out and mounted a long drive that ended with a 10-yard touchdown run by Dobbs.
Nebraska cut it to 14-7 with a touchdown pass from Ryker Fyfe to Brandon Reilly. However, Dobbs responded by leading the Vols on a 75-yard drive and ending it with a two-yard touchdown run.
In the second half, the teams exchanged failed drives. Nebraska had a fumble, and the Vols had a turnover on downs.
But the Vols forced another punt and then got a 46-yard field goal from Aaron Medley to make it 24-7.
After Nebraska cut it to 24-14, Dobbs responded with another 75-yard drive that ended with him running it in for a score.
However, with a 31-14 lead, Nebraska made it interesting in the fourth. They scored a field goal, forced a fumble on the kickoff, and then got a touchdown. That cut the lead to 31-24.
Dobbs put it away, though, with a 59-yard touchdown pass to Josh Malone. He finished his final game at Tennessee 23-of-38 for 291 yards and a touchdown while running the ball 11 times for 118 yards and three touchdowns en route to becoming the Music City Bowl MVP.
On the defensive side, Barnett continued all day to hurry Fyfe, who was starting for the injured Tommy Armstrong Jr. But he kept just getting close to the sacks record.
He should have had it at one point when he had a strip sack, but the refs made the incorrect call and ruled the pass incomplete.
Then, with under five minutes to go in the fourth, he finally got his 33rd career sack. That broke Reggie White's school record for career sacks at Tennessee.
And Barnett did it in just three years.
He finished the game with six tackles and a sack, delivering an encore similar to Dobbs in what is likely his last game.
Meanwhile, Malone, who could also leave early, had five receptions for 120 yards and a touchdown. Kelly led in rushing with 15 carries for 70 yards and a touchdown, and Alvin Kamara added seven carries for 31 yards along with seven receptions for 46 yards.
The Vols gained over 500 yards of total offense and held Nebraska to just 318 yards.
With the win, they finished 9-4 for the second straight year and will likely have their second straight Top 25 finish, two things they haven't done since 2006 and 2007.
And while this caps off an under-achieving season, Jones can still claim he has never had a year worse than the previous year at Tennessee.
More from All for Tennessee
This article originally appeared on
---
---