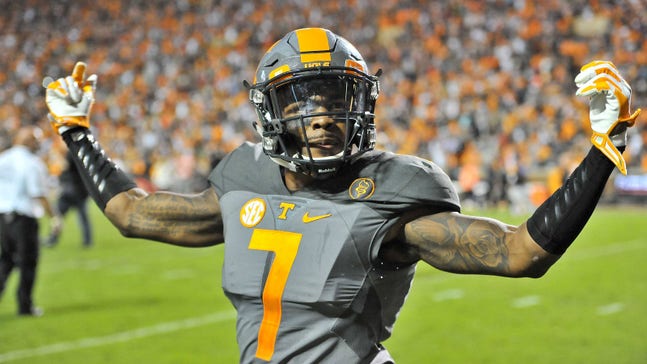 Tennessee credits outstanding return unit to the collective effort
Published
Nov. 3, 2015 11:56 a.m. ET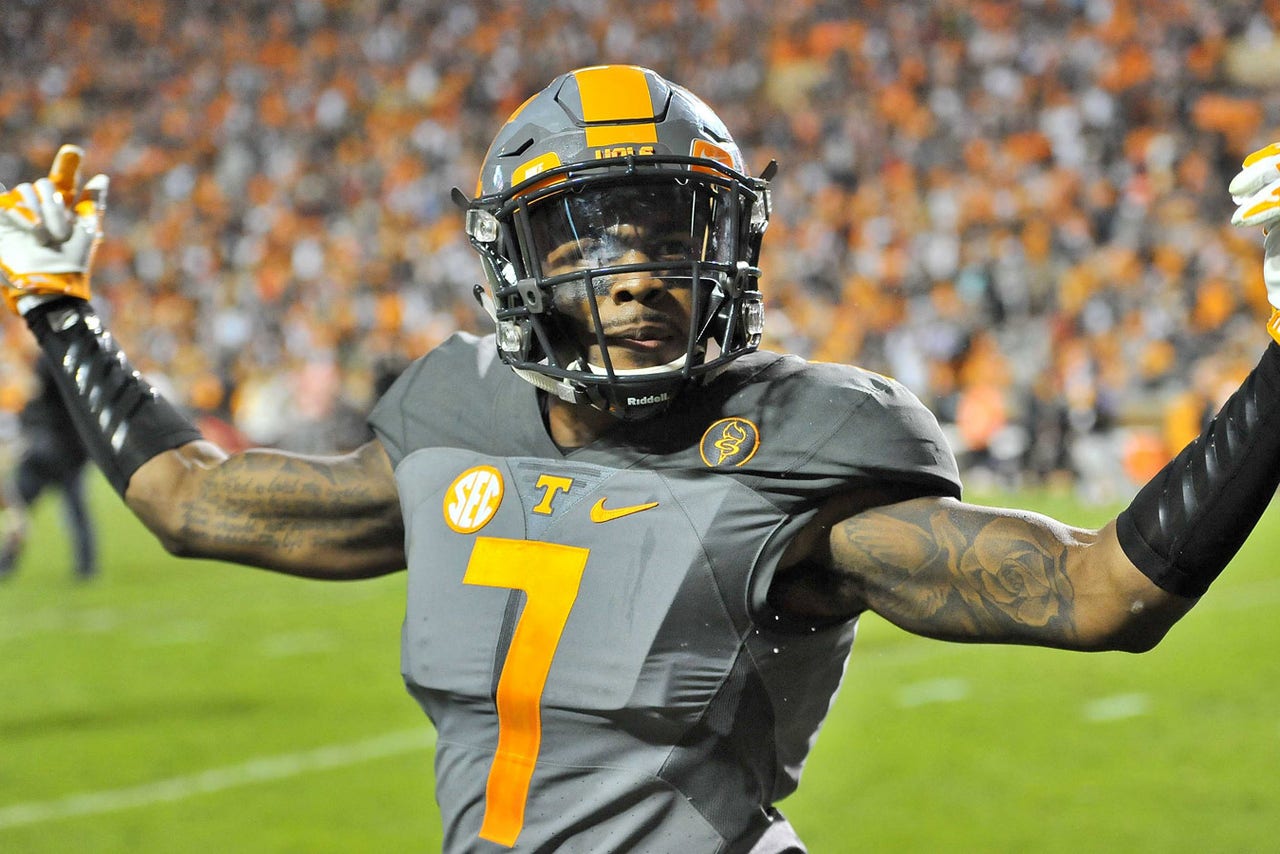 For the first time its 119-year school history, Tennessee has scored via both a kick return and punt return for touchdowns in the same game twice this season. The explosive scoring plays are not the result of luck, as the team currently has the best return units in the SEC this season.
Tennessee currently ranks first in the SEC in kick return average with 40.3 yards per kick return. For perspective, Auburn - ranked second in the league - averages only 29 yards per kick return. The Vols also lead the league in punt return yards per game with a 45.3 yard average. 
What's the key to the team's success in the return game? According to both players and head coach Butch Jones, it requires a total team effort. 
"I think Evan (Berry) would be the first one to tell you it's the other 10 individuals on the football field," Jones said Monday. "They're taking great pride in their performance. They are taking great pride in their fundamentals."
Star cornerback Cam Sutton, who scored a touchdown on a punt return against Kentucky, echoed those sentiments Monday. 
"I think the biggest thing is that I've got 10 guys in front of me who would do anything for me and anything to protect me," Sutton said. "They do a great job of finishing the blocks and opening creases for me and the rest of the return game to make plays, like I said it just goes back to executing it. The repetition that we do throughout the course of the week prepares us for those situations on Saturday."
---
---