Tebow's name found in NCAA game
BY foxsports • May 24, 2013
In an embarrassing blow to the NCAA, a gamer recently discovered that former Florida QB Tim Tebow's name was used in playcalls on EA Sports' "NCAA Football 10" — an apparent contradiction of the agreement to not use student-athletes' names in video games.
The gamer, who goes by the Twitter handle @Dr_Doughstax, captured several screenshots of shotgun formations and playcalls that are exclusive to Florida's playbook and use Tebow's name. "NCAA Football 10" was released in July 2009, prior to Tebow's senior season at Florida, and EA Sports is not allowed to use the names of current student-athletes in its games.
While this won't make or break former UCLA basketball star Ed O'Bannon's ongoing antitrust lawsuit against the NCAA, it very well could be used in a trial that ultimately could cost the NCAA billions. Who says nothing productive comes out of playing video games all day?
Note below: The gamer was using Florida's playbook while playing as West Virginia.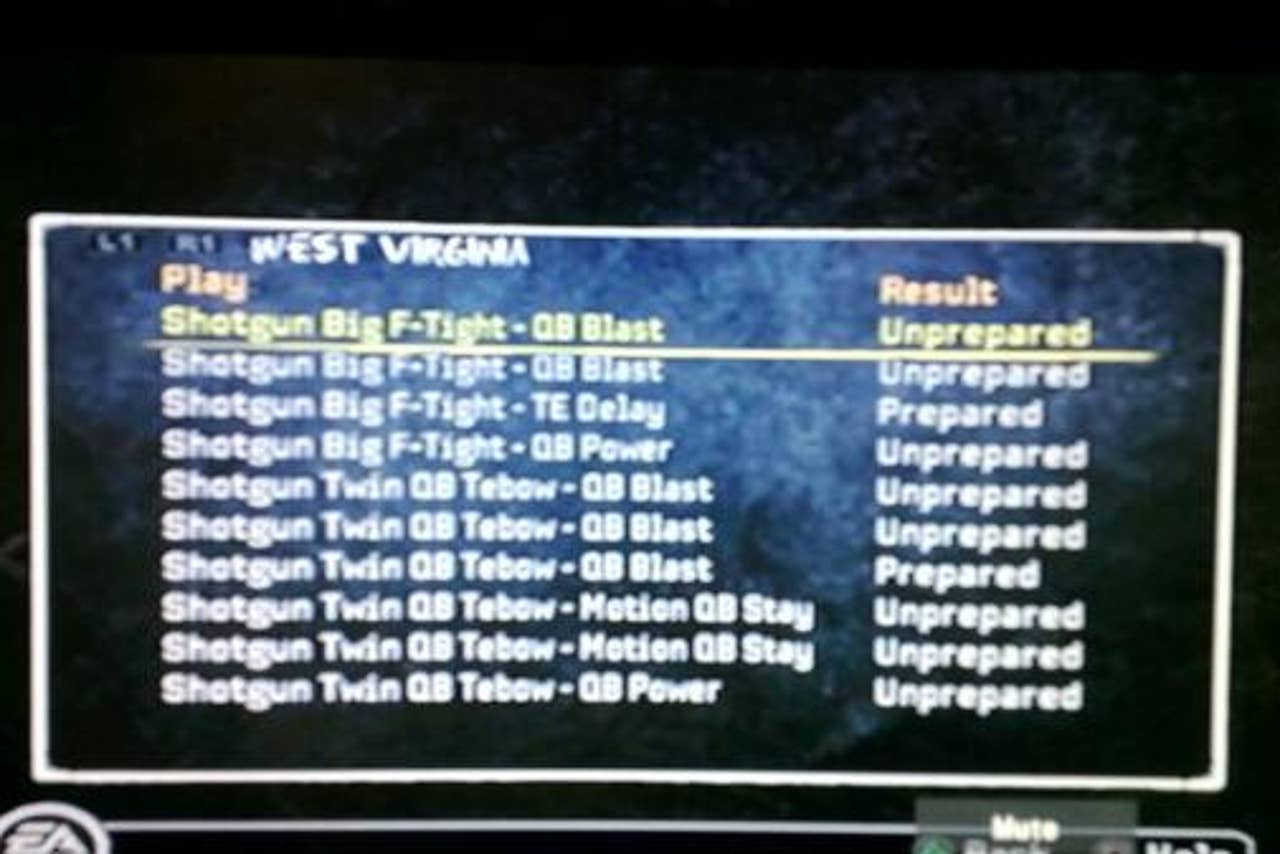 Most popular on LostLettermen.com:
• PHOTO: Wyoming Getting Cool New Football Field
• Up In Smoke: CB Nabbed for Armed Bong Robbery
• PHOTO: New Michigan Footballs: 'Not Made in Ohio'
• Michigan St., WR Recruit Part Over Rap Career
• PHOTO: Johnny Manziel Trains With Blindfold On
---