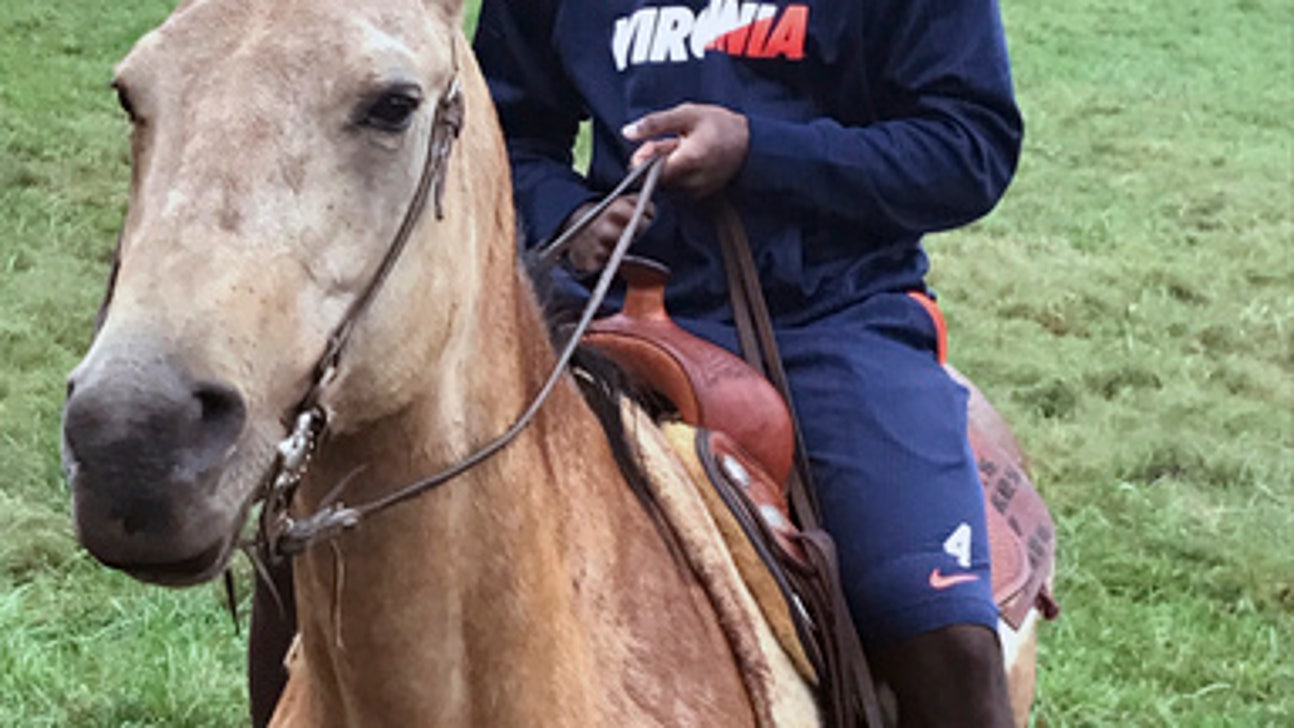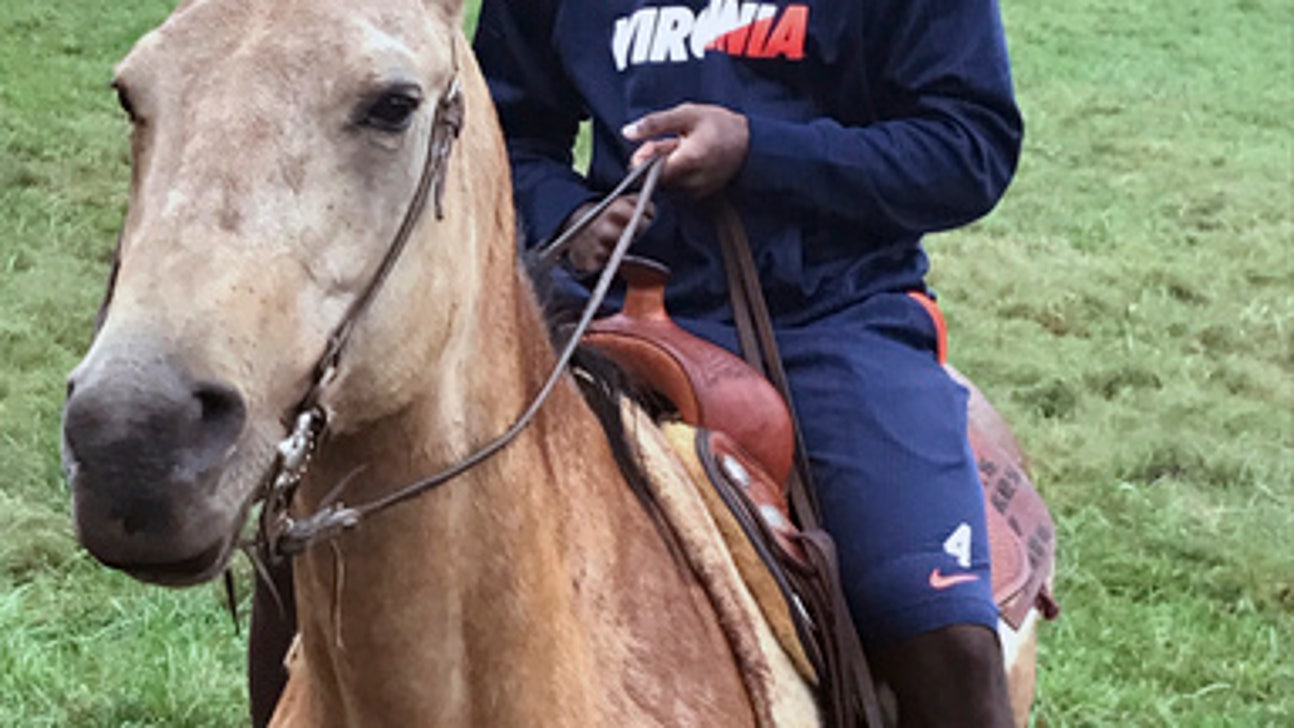 Team bonding: Virginia's Mendenhall hosts team at his ranch
Published
Oct. 12, 2016 4:27 a.m. ET

Virginia first-year coach Bronco Mendenhall rides the Cavaliers hard on the field and is working to show he cares about them off it as well.
So Bronco - so fitting a name for someone who has a ranch - recently hosted his team at his Charlottesville, Virginia, spread, where players had the opportunity to ride a horse. It was a chance for players to spend time with him, his staff and the coaches' families in an environment away from football.
The gathering after Saturday's practice during Virginia's bye week also included a cookout - with Frank Wintrich, the team's director of football performance, manning the grill. But the highlight for players - and Mendenhall -was the horseback riding, despite a steady rain.
''It was four and a half hours of players in line standing out in the rain in the middle of our pasture,'' he said. Three players rode at a time while Mendenhall kept his more challenging horse, Hot Rod, in the corral.
''I saw every emotion possible,'' Mendenhall said this week, as his team (2-3, 1-0) turned its attention to its Saturday's home game against Pittsburgh (4-2, 1-1). ''I saw hearts beating and shaking hands and - petrification - would that be a word? Guys so scared. And I saw exhilaration and I saw more smiles - I never knew smiles could stay on that long.''
Nose tackle Donte Wilkins was among those first in line, with help from roommate Taquan ''Smoke'' Mizzell.
''I was like, `You going to get on a horse?' He was like, `I have to. I got to try it,''' Wilkins said. ''I was like, `I don't know if I want to try it.' And then I see Smoke on it.'''
Most of the team eventually saddled up.
''After they saw me do it, they were like, `We got to do it,''' Wilkins said. ''I wore the horse out pretty early. Coach Mendenhall, this morning, said he went and checked on the horse and the horse's back was hurting.''
A 280-pound defensive end, Jack Powers, got credit for going the fastest on a horse, causing Wilkins to surmise that his teammate from Santa Cruz, California, had prior experience. Mendenhall was not so sure that boasts of competence were warranted by any of the Cavaliers.
''Eric Smith was another highlight, though, and he called himself a natural,'' Mendenhall said of the 300-pound right tackle. ''I didn't call him a natural, but he labeled himself as a natural when he was out there.''
Powers ''broke the speed record,'' Mendenhall said, but quipped he was ''not sure it was intentional.''
What was intentional during the week was an intense week of practice, a little different approach to the bye week than the Cavaliers were used to - especially coming off a two-game winning streak.
But Mendenhall said the afternoon of horseback riding to cap off the week was ''a great chance to bond.'' And the players said they embraced the tough week of practice because of their desire to keep momentum going and build on their winning streak.
That, and the insistence of tri-captain Micah Kiser that they keep pushing.
''Micah, he's a different breed,'' said Wilkins, who along with center Jackson Matteo are the other captains. ''He's one of the best leaders I've ever seen. ... In practice, everybody in our first team period was like, `Micah, what you got to say?' Guys wanted to hear what he had to say. He was like, `This is game time.'''
---
Online: The AP's college football page: http://collegefootball.ap.org
---
Follow Hank on Twitter: www.twitter.com/hankkurzjr
---