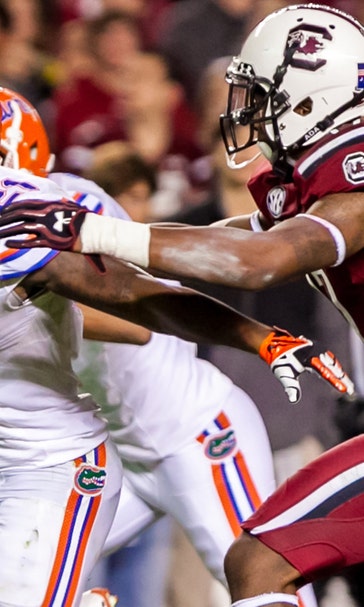 Taylor aiming to break father's Florida TD title
November 3, 2015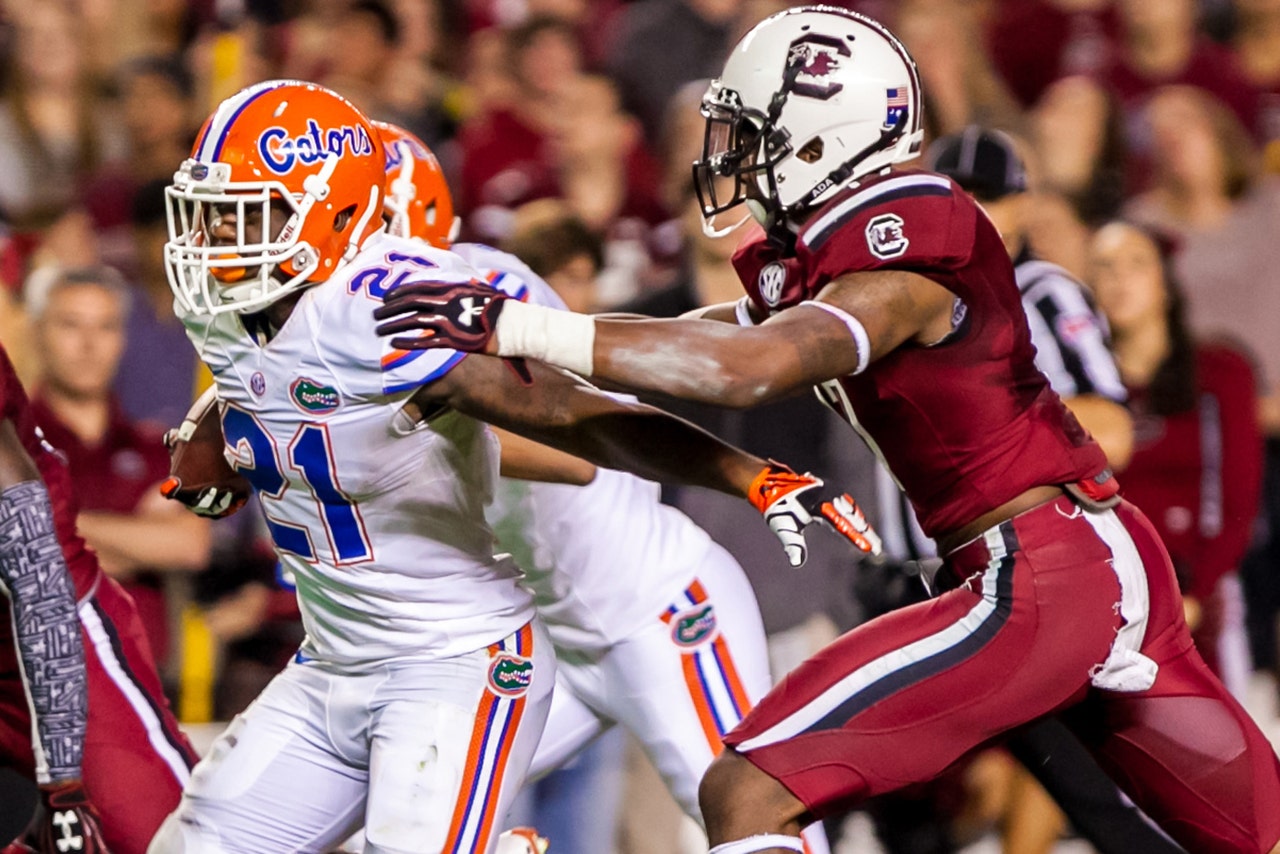 Consistent with his play, Florida running back Kelvin Taylor has provided a steadying presence in the backfield for the No. 10-ranked Gators. He is a significant reason as to why the team is off to a 7-1 start. 
On the season, Taylor's rushed for 584 yards and 10 touchdowns. This equates to a solid 73 yards-per-game average. Taylor's father, Fred, is fourth on Florida's all-time rushing list with 3,075 career yards. While the younger Taylor likely won't catch his father in that category, he's on the cusp of breaking one of his father's preexisting marks. 
The younger Taylor has eight rushing touchdowns in SEC play up to this point. Dating back 18 years, his father has held the longest mark for a Florida running back with nine rushing touchdowns against conference competition. With contests against Vanderbilt and South Carolina remaining, there's a feasible chance of the duo sharing the mark-- if not having the younger Taylor set a new standing altogether. 
While the elder Taylor probably wouldn't like the fact that his touchdown total may be broken, one would think he'd be okay with it if his son is the one setting the new high.
#Gators RB Kelvin Taylor's 8 rushing TDs in SEC play this season most by a UF back since his pop 18 years ago -- Fred had 9 in 1997.

— Scott Carter (@GatorsScott) November 3, 2015
---