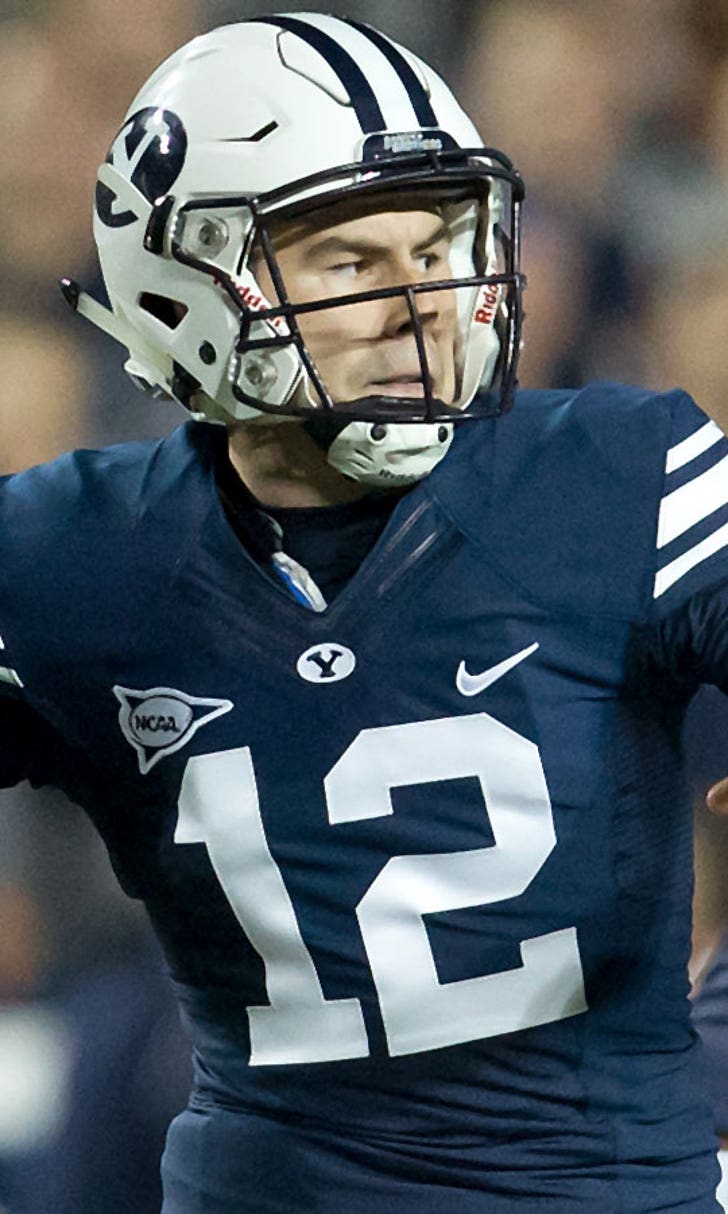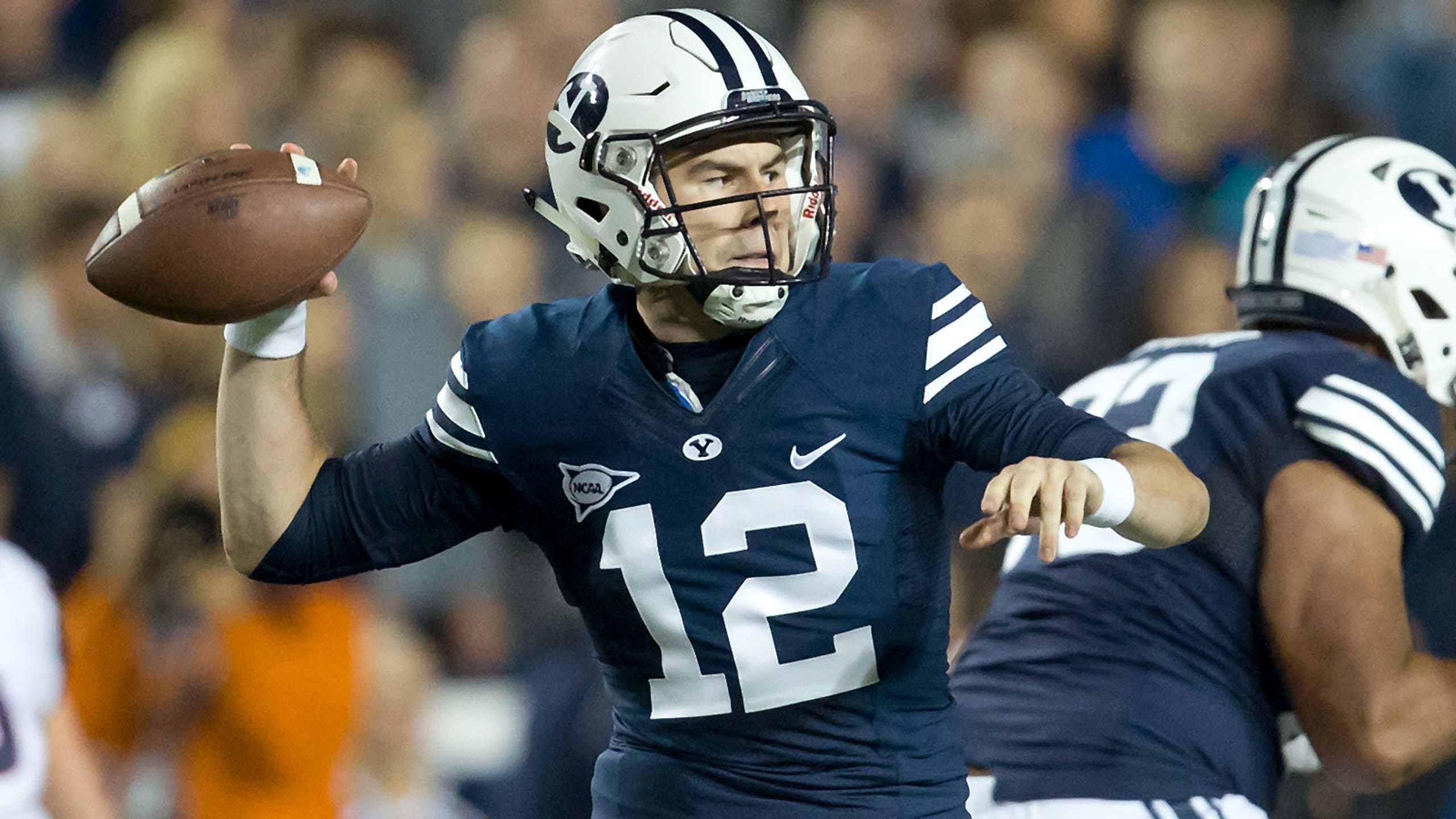 Tanner Mangum says he 'should be good to go' Friday vs. Cincinnati
BY foxsports • October 14, 2015
Tanner Mangum missed four series in BYU's 45-38 win against ECU last week with a pulled hamstring, but it's not looking like the injury will keep him out of this Friday's contest against the Bearcats.
"It's good. It's doing well. It's getting a lot better," Mangum said Tuesday about his hamstring. "The training staff is working hard with me and working hard to get it ready to go for Friday."
Bronco Mendenhall sure must hope so. Mangum played outstanding football against ECU, completing 24-of-33 passes for 332 yards and two scores.
Thankfully, Mangum is a quarterback that relies on his pocket presence, because he's not going to be able to do much running.
"It definitely plays a role," he said. If you're a running back or receiver, you're sprinting on every single play. In my position, I don't have to do that as much," he said. "That plays a role in the treatment and the decision to play or not. I'm just taking it day by day and working hard to rehab like crazy and make sure I get it as healthy as possible."
(h/t Deseret Morning News)
---
---