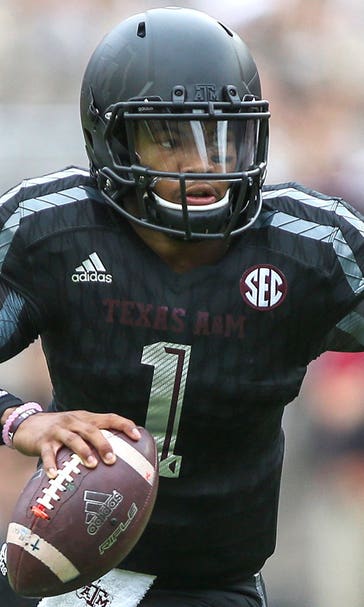 Sumlin: It's unfair to compare Murray to Manziel
November 3, 2015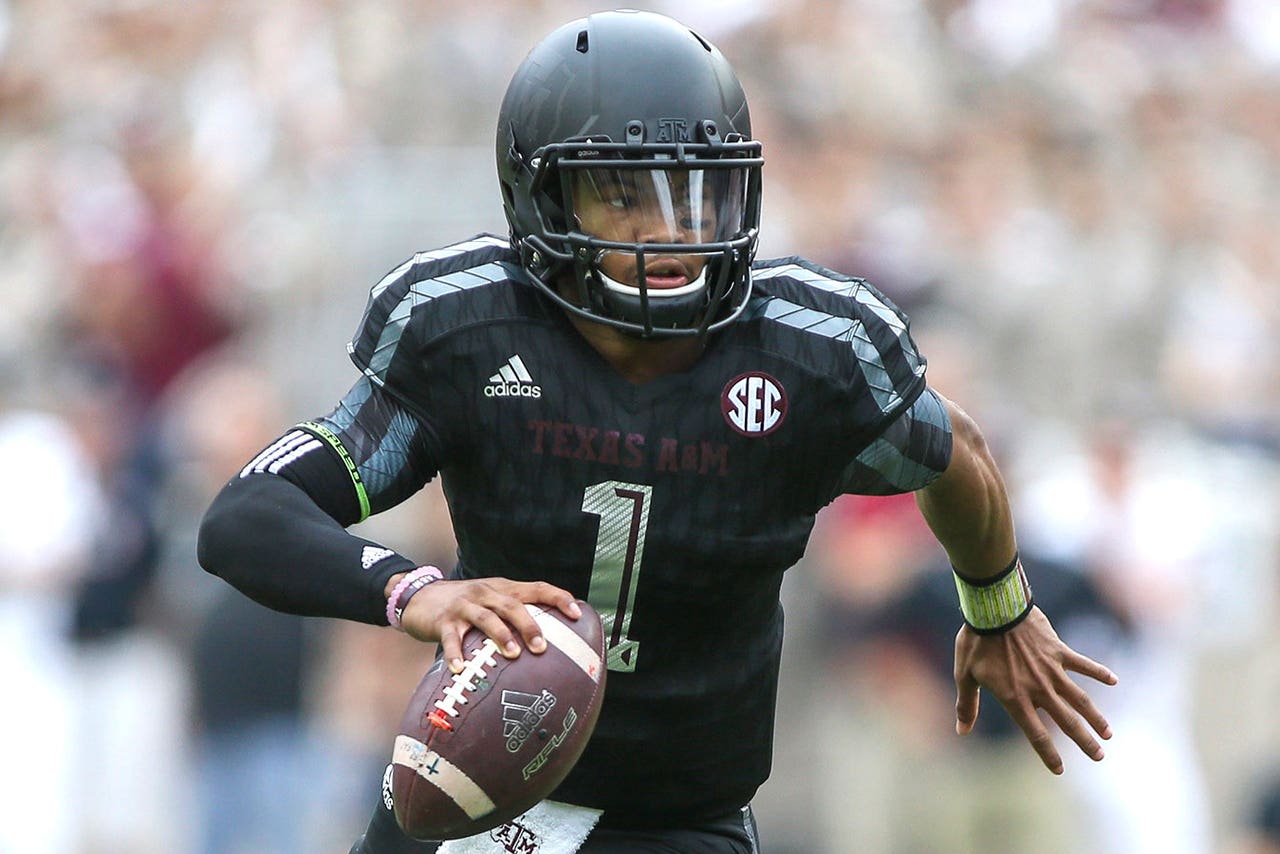 There was little doubt heading into the week that Kyler Murray would again be named Texas A&M's starting quarterback after sparking the offense to 35 points against South Carolina. Kevin Sumlin made the plan official Tuesday in his introductory press conference. 
One concern for Sumlin heading into this week's game against Auburn is the expectations his freshman quarterback now has to deal with. Already after one start, Murray is being compared to the most famous Aggie of all-time. 
"We never compare him," Sumlin said. "Everybody's their own guy. Obviously because he plays here at Texas A&M, he's going to be compared but I don't think that's fair.
"They're two different guys…We don't talk to Kyler in terms of anything about Johnny. He's got his own things to deal with – a veteran defensive coordinator and another SEC team. He's got video now where people can see the minute points in his strengths and weaknesses."
While Auburn has had its fair share of issues on the defensive side of the ball this season, Will Muschamp has a week to prepare for the true freshman. Expect the Tigers' coordinator to give Murray some looks he's never seen before. 
"It's on video so people are going to have something to watch," Sumlin said. "Now that you have a resume, more than just running around and being a situational player, we've got tendencies and things like that. Will Muschamp will have that defense ready."
---
---