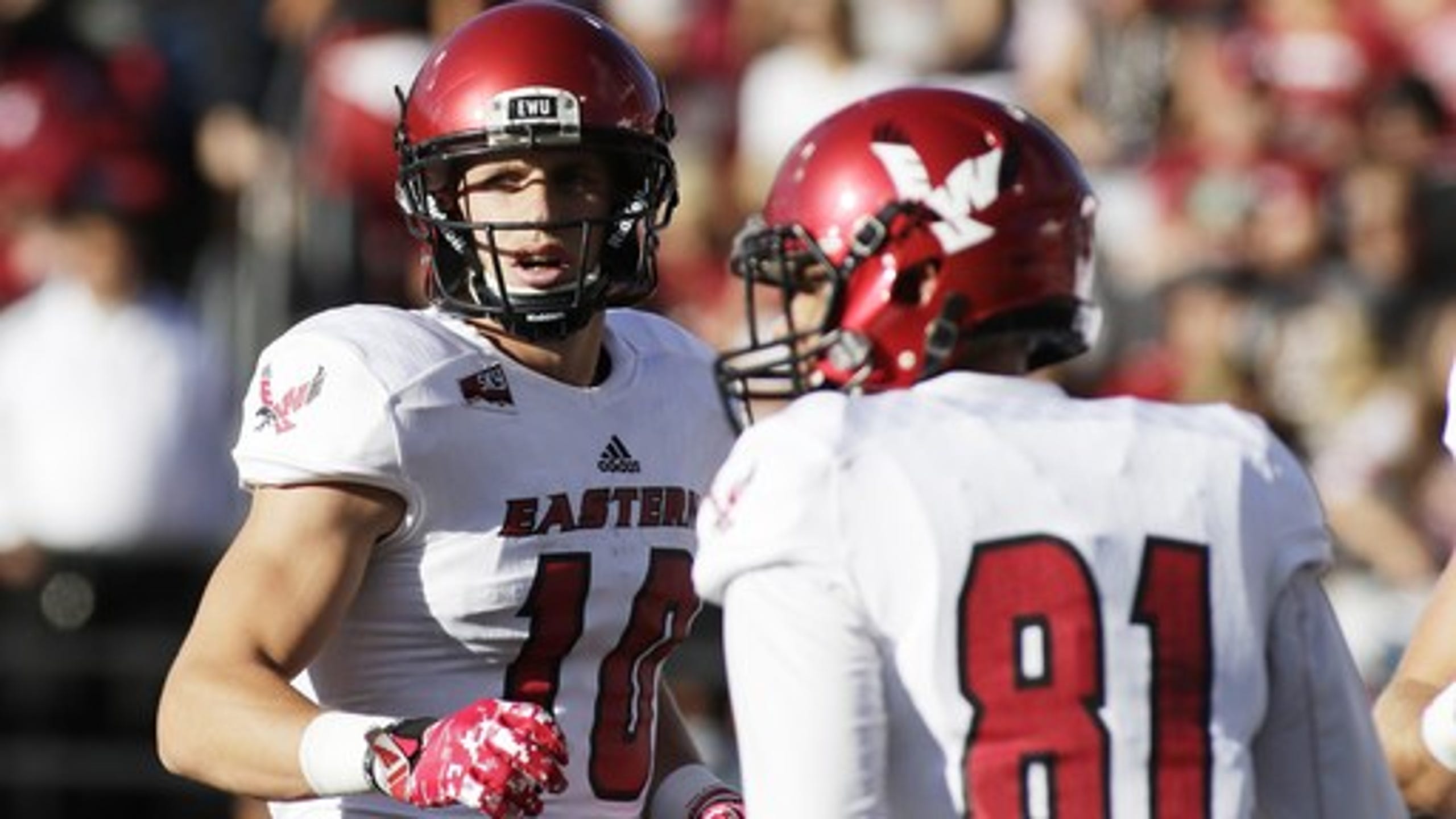 Subplots galore in Eastern Washington vs. NDSU
BY foxsports • September 9, 2016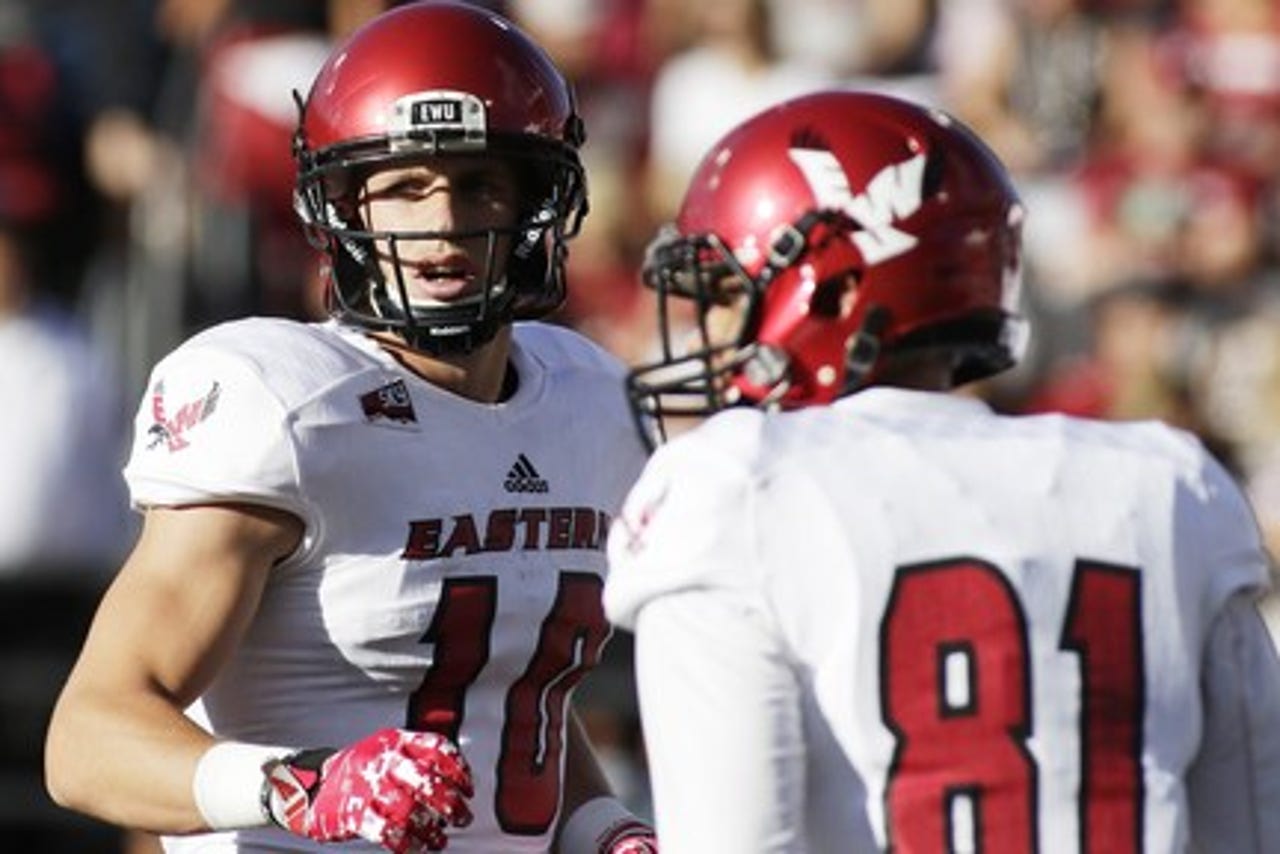 (STATS) - It'd be easy to keep listing accolades involving the two opponents in Saturday's biggest FCS showdown:
- North Dakota State's top-ranked FCS dynasty hosting a No. 8 Eastern Washington squad that just took down a Pac-12 opponent.
- The two most recent national championship programs - EWU in 2010 and NDSU the last five seasons.
- NDSU facing the only program to hand it a loss in its FCS playoff history (a 22-1 record).
- The most dominating defense in the FCS (NDSU) trying to stop a wide receiver (EWU senior Cooper Kupp) who is on pace to being the most dominant wideout ever in the subdivision.
Oh, did we mention Big Sky versus Missouri Valley in an intersectional matchup that some FCS power programs never get close to playing in the regular season?
Saturday at the Fargodome, it will be that and much more in one of the most anticipated games of the season.
"We've got obviously the premier program at our level, and we're playing them at their place," Eastern Washington coach Beau Baldwin said, "so it's been a fun week already to prepare for that challenge. And it will definitely be that - a challenge come Saturday."
In the only previous meeting, EWU slipped past NDSU 38-31 in overtime in the 2010 national quarterfinals in Cheney, Washington. Quarterback Bo Levi Mitchell led the Eagles to two more wins and the national title, then the Bison started their unprecedented dominance the next season. They've gone 72-5 since 2011.
A case can be made that NDSU and EWU have the toughest non-conference schedules in the FCS this season, and both started with wins. The Bison edged No. 7 Charleston Southern 24-17 in overtime in the FCS Kickoff on Aug. 27 and the Eagles flew past Washington State 45-42 last Saturday, when Kupp left yet another Pac-12 defense in his wake with 12 receptions for 206 yards and three touchdowns.
Kupp's final touchdown reception was the 59th of his career, setting the FCS record. He will likely surpass 5,000 career yards against the Bison, and his 4,970 are only 280 from the all-time record. His 323 career receptions are 72 from the standard.
"He's as good as anybody," NDSU coach Chris Klieman said. "Different because he's going to be in the slot a fair amount; they're going to work him outside. You know (against Washington State), he played some quarterback, they gave it to him on the jet sweep. Just a phenomenal football player that is really fun to watch. Not excited about defending him, but what a great challenge for our defense that you have the most prolific receiver in FCS history coming into Gate City Field."
Eastern Washington, which had won four of the five Big Sky titles before going 6-5 a year ago, may be even better than advertised because redshirt sophomore quarterback Gage Gabrud settled in quickly in his first career start. He set the school record for total yards (551) and had six total touchdowns.
Add in that NDSU has two first-year starters at cornerback in sophomores Jalen Allison and Jaylaan Wimbush, and Gabrud figures to spread the wealth to Kupp and two other highly productive wide receivers, Shaq Hill and Kendrick Bourne.
NDSU will counter with a lot of nickel coverage in the secondary. Middle linebacker Nick DeLuca is expected to return from a left shoulder separation to help make the defense complete again.
"The challenge we have is there are so many other weapons around (Kupp) that are so good and if you just try to take away one guy ... for starters, it's hard to do anyway," Klieman said. "We're just going to try to contain him a little bit, and that's going to be difficult in itself. But they have so many other weapons that can beat you."
EWU and NDSU are helping to put their conferences in the spotlight Saturday as the biggest of four games between Big Sky and Missouri Valley teams. Two of the other games come from within the STATS FCS Top 25 - No. 14 Montana at No. 3 Northern Iowa and No. 19 Northern Arizona at No. 18 Western Illinois.
But EWU-NDSU says it all, filled with the most subplots and national ramifications. They'll meet again at EWU on Sept. 16, 2017.
"I like playing these games also," Baldwin said, "just because I think it does well for just our whole FCS nationally. Just like Montana playing them last year, we played Sam Houston (State in 2013 and '14). Those early games, being involved in these big-time non-conference games ... I think it helps our level of football from a national standpoint and I think it makes people realize, 'Man, there's something more here than we may have thought.'"
---