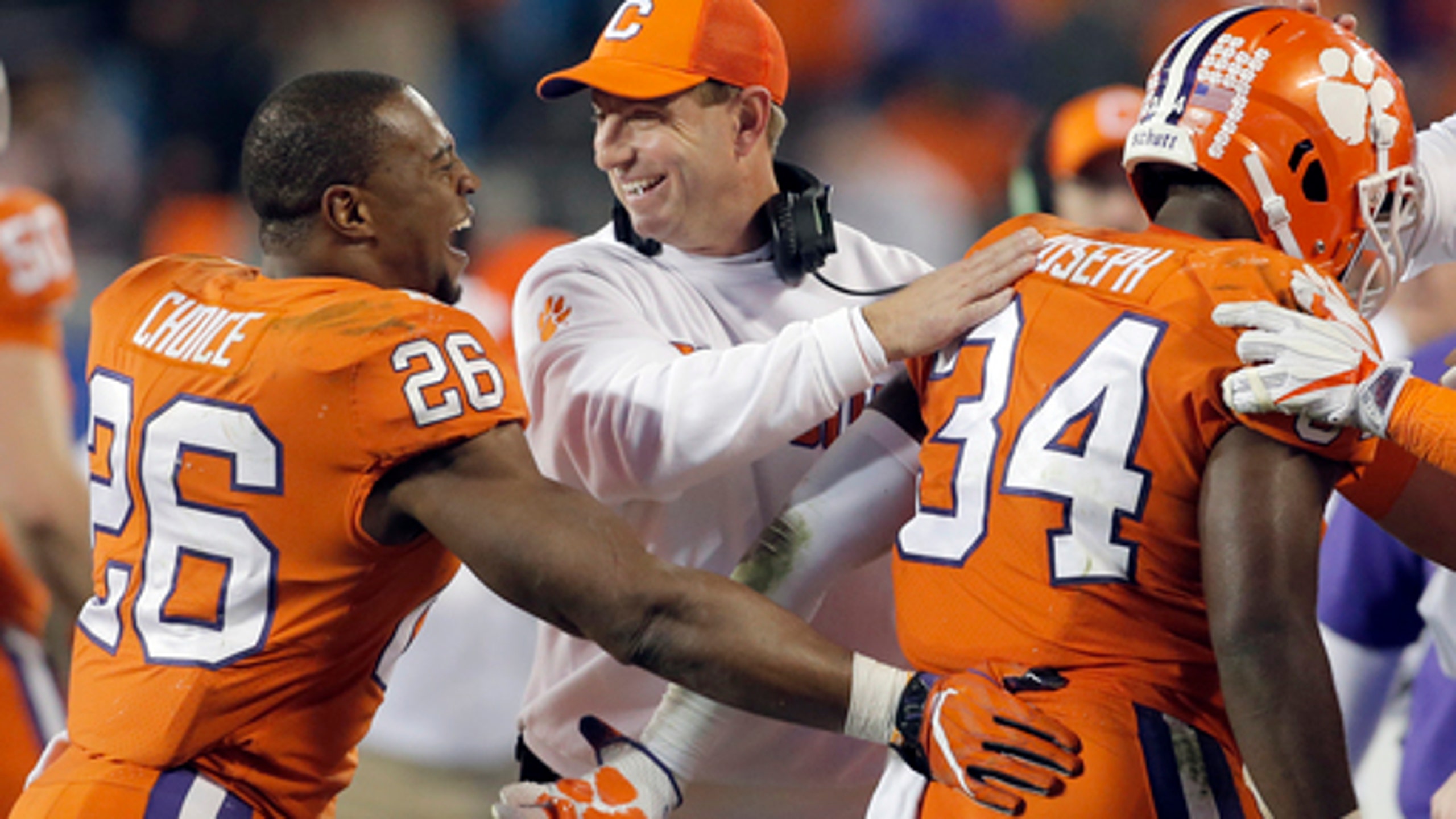 Study: Graduation rate for bowl-bound football players is up
BY AP • December 4, 2017
COLUMBIA, S.C. (AP) A study of bowl-bound FBS schools shows academic progress for all students had continued and the gap between white and African-American football players on making progress toward graduation has improved in the past year.
The Institute for Diversity and Ethics in Sport found in its latest study that the average graduation success rate for black football players at the 80 bowl-eligible schools is 71 percent, which is up from 68 percent in 2016 and 66 percent two years ago.
The gap between white and black students who play football has shrunk from 19 percent in 2016 to 16 percent this year, according to TIDES director Richard Lapchick, the primary author of the study.
''I am encouraged,'' Lapchick said in a phone interview.
The study found that the overall football player Graduation Success Rate (GSR) for bowl-bound teams improved from 75 percent last year to 77 percent.
Lapchick believes the NCAA's Academic Progress Rate (APR) has pointed out to college coaches and administrators that there are significant penalties attached for the program for letting academics slide. He thinks more athletic directors and football coaches emphasize good grades and improved attention to school work as part of their overall program.
''Coaches are embracing'' the academic side more, Lapchick said. ''They see it's good for everybody that they're being valued as people and not just bodies on the field.''
That's certainly true among the top programs on the field.
Three of the four College Football Playoff teams - Clemson, Oklahoma and Alabama - had ''reasonable academic standing,'' according to the report.
Clemson and Alabama, who'll play each other in the Sugar Bowl in one semifinal, had APRs of 980 out of 1,000, which ranked them among the top 20 out of teams qualified for bowls. Oklahoma was at 965 and Georgia 961. The Sooners and Bulldogs will play in the Rose Bowl with the winner getting a spot in the national championship game.
Lapchick said Clemson graduated 85 percent of its football players, Alabama 84 percent, Oklahoma 72 percent and Georgia 53 percent.
Clemson was tops among the four playoff teams in graduating black football players at 81 percent. Alabama was at 79 percent, Oklahoma 65 percent and Georgia 44 percent.
Bowl teams Wake Forest, Central Florida, Mississippi State, Duke, Stanford, Notre Dame, South Carolina and Northwestern all graduated at least 93 percent of its football players and at least 81 percent of African-American players, the study found.
Lapchick said there were troubling issues in the study. There were 77 of the school that had graduation success rates of 69 percent or higher for white football players. Only 43 schools had equivalent GSR numbers for black football players.
While Lapchick hopes gaps between white and black players progressing toward graduation close more significantly going forward, he is pleased with the improving trend.
''Overwhelmingly, there's progress being made in academics on the football side,'' he said.
---
More AP college football: collegefootball.ap.org and twitter.com/ap-top25
---
---