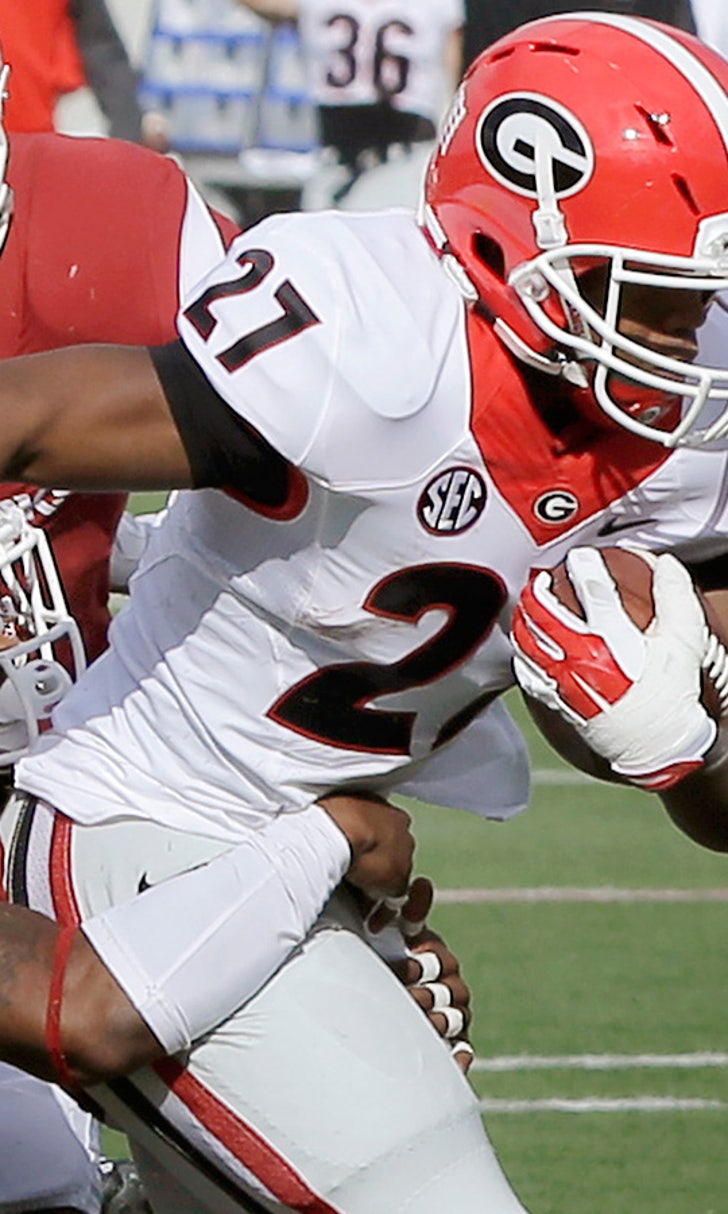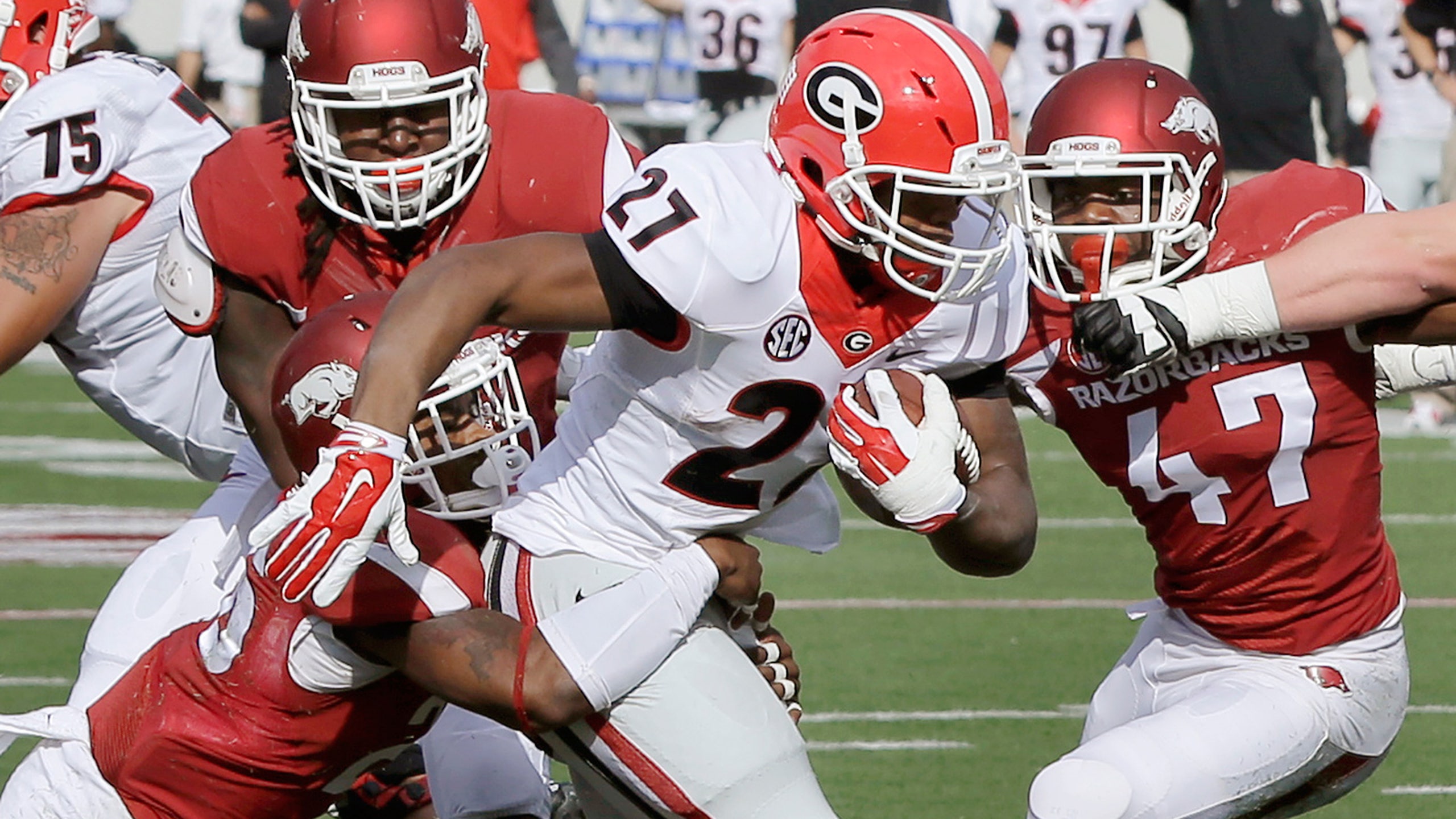 Study: Georgia produces more SEC talent than any other state
BY foxsports • June 19, 2015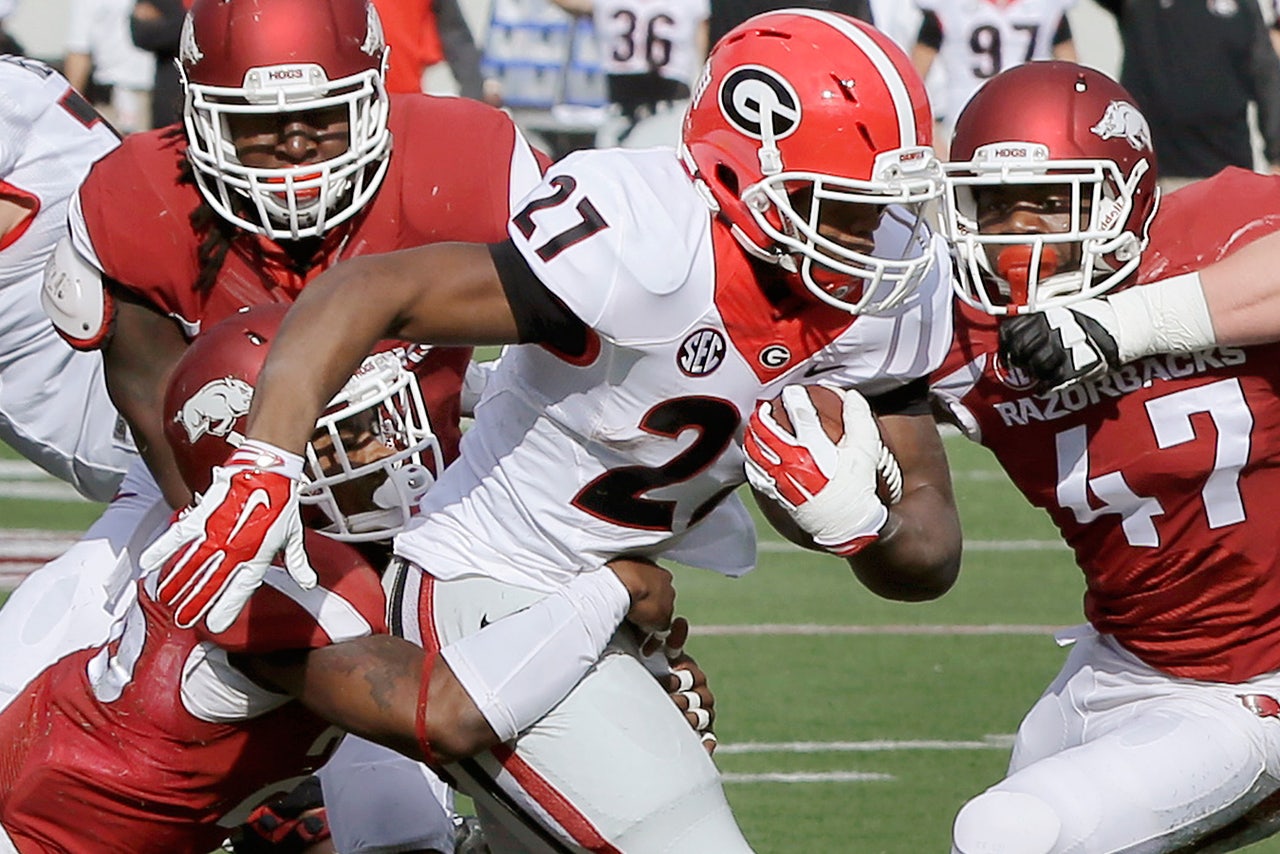 Over the past decade, no state has produced more SEC talent than Georgia. That's the verdict from a recently completed ESPN study of which states generated the most SEC signees and players from 2006-15.
It wasn't even close, either, which might come as a surprise given Florida's lofty reputation as a talent hotbed. The Peach State produced 582 signees in those 10 years, while Florida came in second with 520 signees. After that came Texas with 419 (keep in mind that these were only SEC signees), Alabama with 318, Mississippi with 275, Louisiana with 255, Tennessee with 198, South Carolina with 135, Arkansas with 98 and Missouri with 91.
Every school in the conference signed at least two players from Georgia during the studied time frame.

The metropolitan rankings looked similar to the state rankings, at least at the top, with Atlanta alone producing 345 signees. Even in the state rankings, Atlanta would rank higher than all states except for Florida and Texas. Behind Atlanta were Dallas with 159 signees and Miami with 117. 
The consistent availability of top local talent can be viewed as both an advantage and a disadvantage for Georgia and coach Mark Richt. On one hand, there are plenty of elite players to choose from, as evidenced by the fact that 62 percent of Georgia's signees between 2006 and 2015 were in-state signees.
The flip side to that coin, though, is the difficulty in building exclusive pipelines at the top talent-producing high schools in the state. There are just too many SEC-caliber players for Richt to put up any metaphorical recruiting fences and keep the rest of the conference out of his backyard.
(h/t ESPN)
Image credit: Danny Johnston-Associated Press
---
---