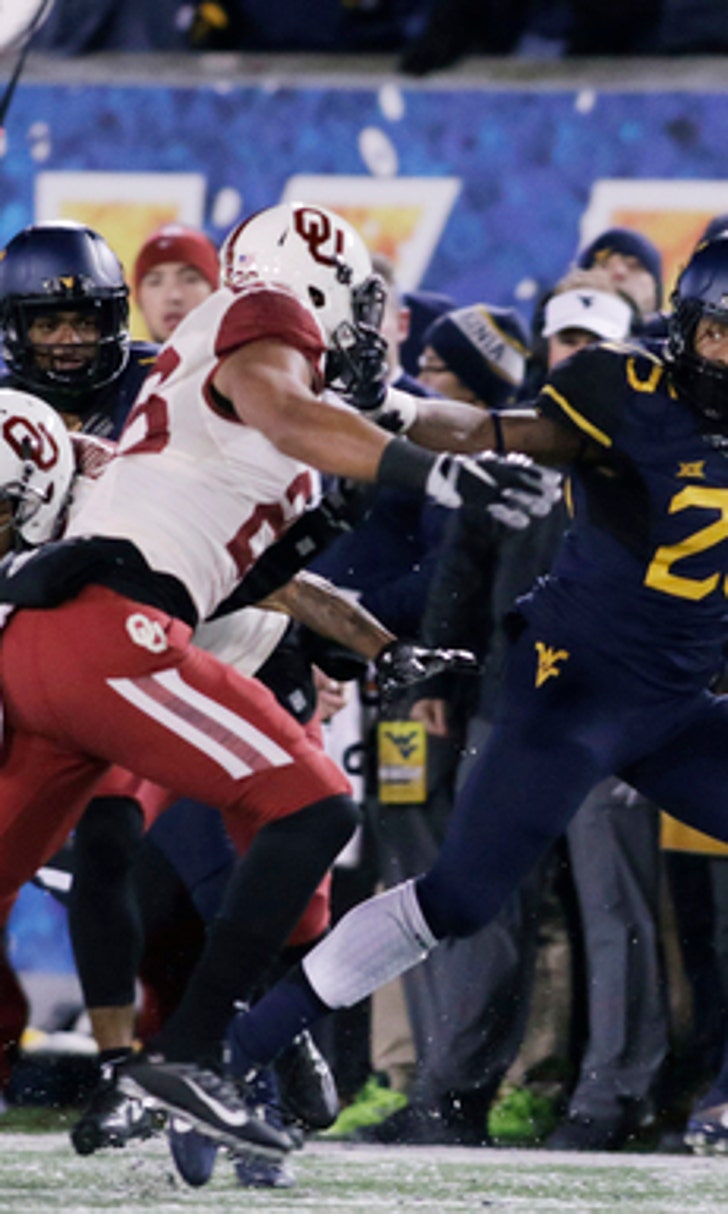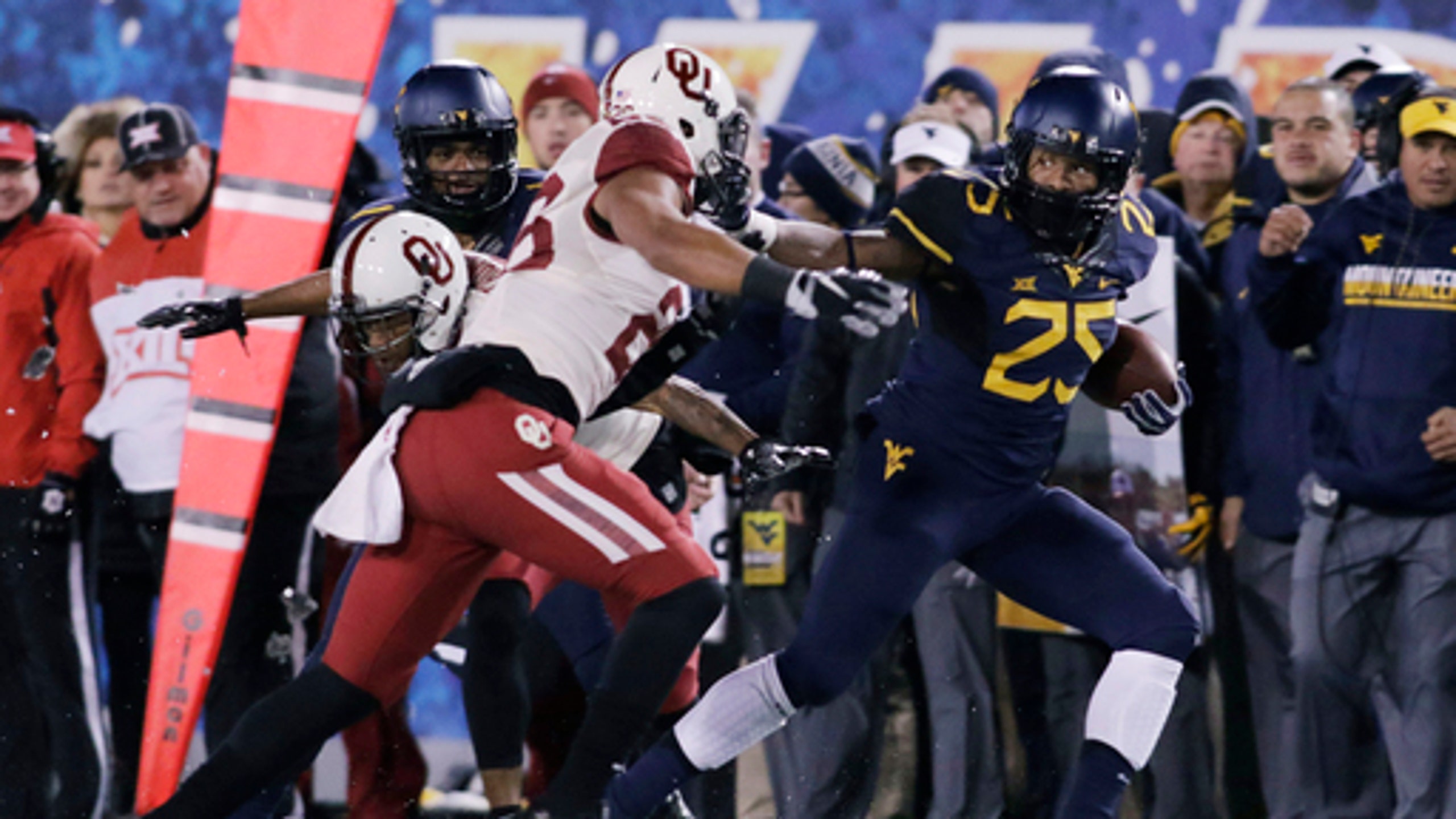 Stoops: Oklahoma line earns offensive MVP vs. West Virginia
BY foxsports • November 21, 2016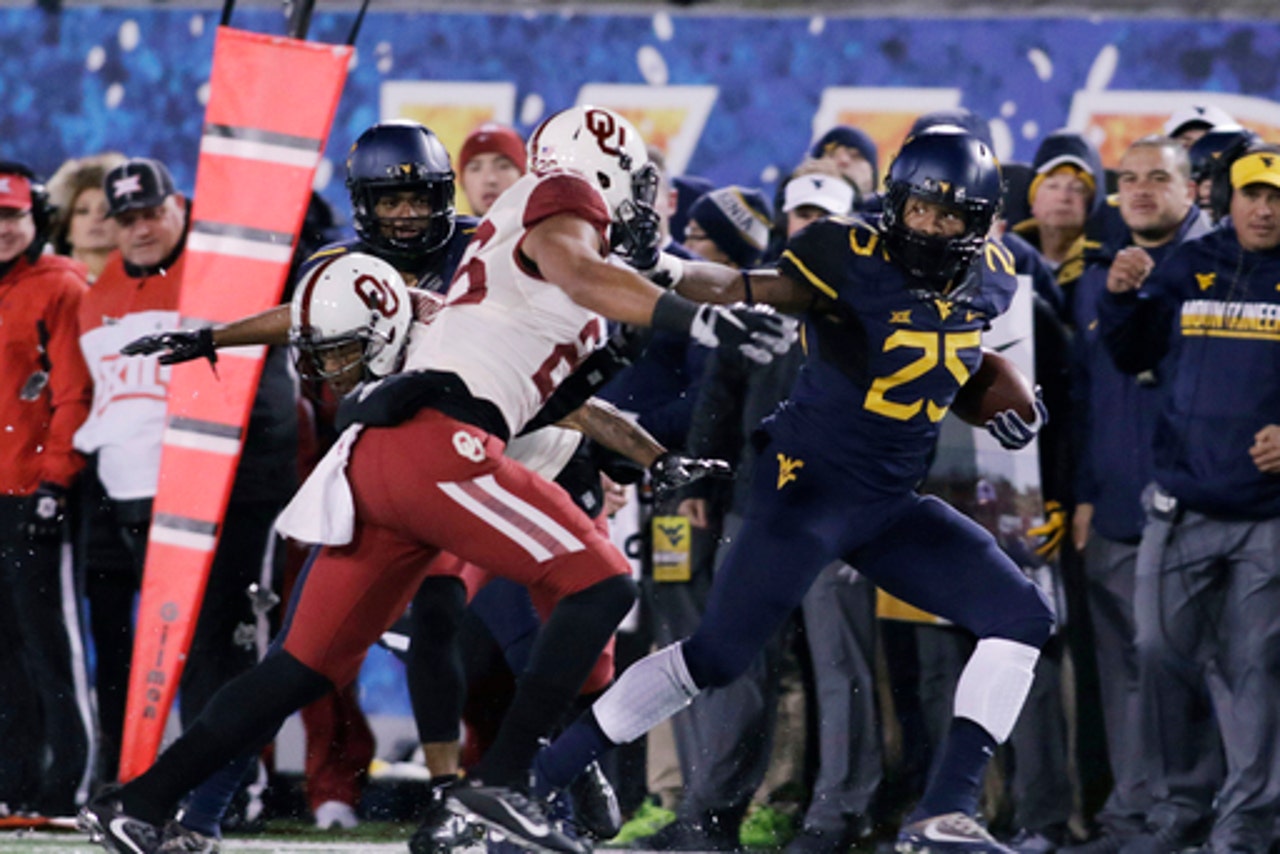 NORMAN, Okla. (AP) Quarterback Baker Mayfield and wide receiver Dede Westbrook have garnered most of the attention for No. 7 Oklahoma this season, yet the offensive line and the running game carried the load in the 56-28 win at West Virginia that gives the Sooners a chance to clinch the conference title outright with a win over Oklahoma State on Dec. 3.
The Sooners rushed for 313 yards in cold, wet weather and controlled the clock for nearly 40 minutes against the Mountaineers. Left tackle Orlando Brown, left guard Ben Powers, center Erick Wren, right guard Dru Samia and right tackle Bobby Evans were the starters, and reserve lineman Jonathan Alvarez and fullback Dimitri Flowers were singled out by coach Bob Stoops as having played well.
Stoops said the offensive line, including Flowers, was a collective offensive MVP against the Mountaineers. He said West Virginia threw a lot of looks at the offensive line, but his unit consistently made the right blocks.
''Those guys did a great job sifting it out,'' Stoops said. ''They (West Virginia) have their plays where it's one yard, two yard, catch you in the backfield a time or two, but overall, they (the line) really worked through it really well.''
Oklahoma (9-2, 8-0 Big 12) has dominated on the ground for much of the season. The Sooners average 228.1 yards rushing per game, a total that would be the school's second-best total since 1991 if it holds up. In conference play, those rushing numbers jump to a league-best 246.8 yards per game. The ground game has balanced the passing game, which ranks first in efficiency and second in yards per game in Big 12 play.
Brown is the star of the unit. His father, Orlando Sr., played in the NFL for the Cleveland Browns and Baltimore Ravens. The younger Brown, a 6-foot-8, 340-pound sophomore, projects to be an early-round pick when he comes out.
''Orlando, every week has had a winning grade if not a great grade, and physical, great protecting,'' Stoops said. ''He's doing all the things you want him to do. But you know, what I appreciate about him more than anything is his intensity and leadership.''
Then, of course, there are the two running backs. Joe Mixon has rushed for 1,084 yards in 10 games and averages 6.9 yards per carry. Samaje Perine has pounded out 735 yards in eight games and has 10 rushing touchdowns.
Against West Virginia, Perine ran for 160 yards and two touchdowns on 31 carries and Mixon added 147 yards and a score on 24 attempts.
''You've got to give Samaje and Joe some great credit,'' Stoops said. ''There are some guys that come up to get them, and they can run through a tackle, stiff arm a guy, slide away from a guy. They get a lot of yards after they're hit as well.''
---
Follow Cliff Brunt on Twitter: www.twitter.com/CliffBruntAP .
---
More AP college football: www.collegefootball.ap.org and https://twitter.com/AP-Top25 .
---