Steve Spurrier, Jr. had no idea his father was resigning
October 29, 2015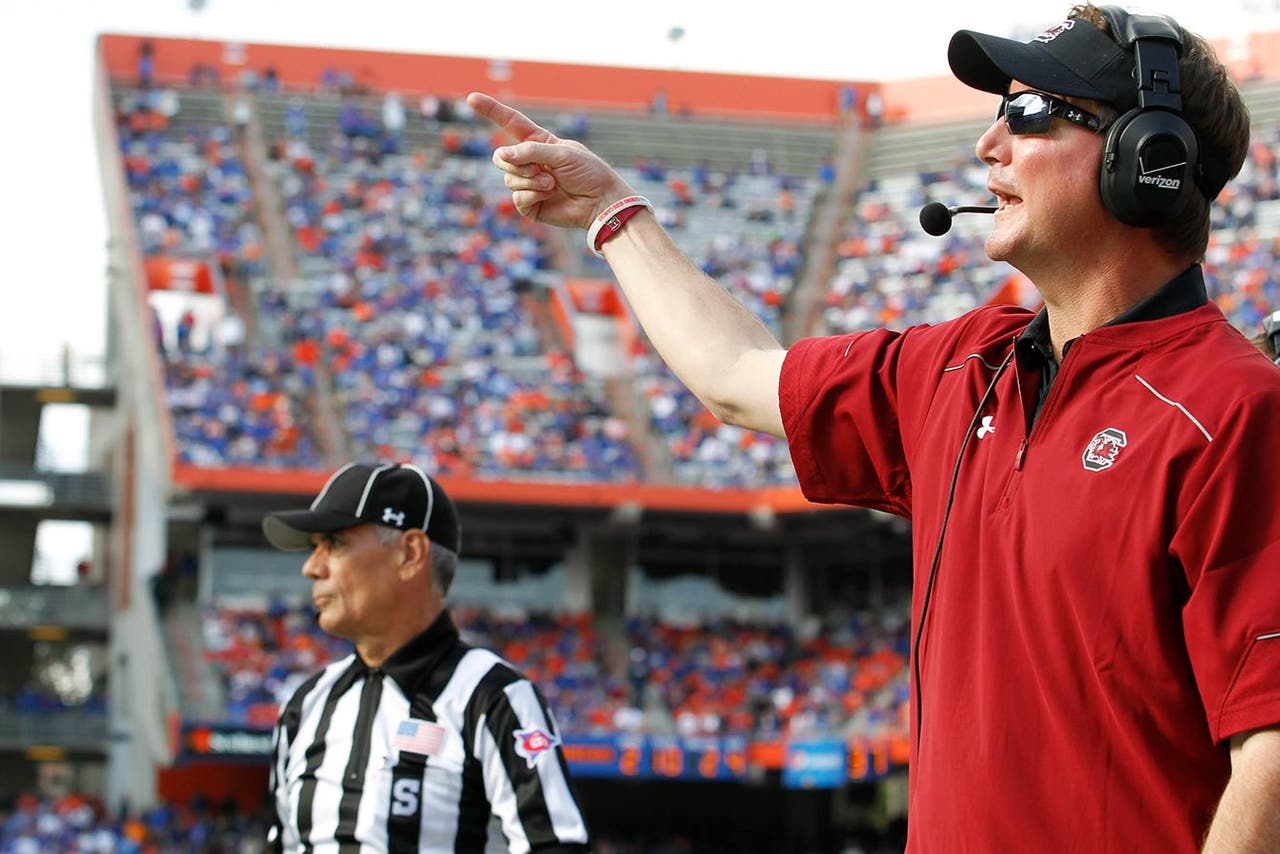 The unexpected resignation of Steve Spurrier shocked many within the South Carolina community, including his son. 
Wide receivers coach Steve Spurrier, Jr. spoke to the media Wednesday, and admitted he had no advanced knowledge of his father's decision before he made it public. While this hasn't been the easiest time for Spurrier, Jr., he's keeping everything in perspective. 
"I've had some highs and lows and some sideways. I've had a lot of different emotions going through, good and bad," said Spurrier, Jr. "But it is what it is. Especially in this profession, anything can happen so you move with the punches and do the best you can."
Receiver Deebo Samuel also appears unlikely to feature this weekend against Texas A&M, and could be gone for the remainder of the year with a nagging hamstring injury. He was supposed to be an integral cog in the offense opposite Pharoh Cooper.
"He might come back and he might not. That's certainly been a tough loss for us, a guy that we had planned on having a pretty big year for us."
Lastly, the receivers coach acknowledges the tough task ahead in regards this weekend's game against Texas A&M. 
"They've got a lot of good players," said Spurrier, Jr. "They're fundamentally sound and tough and they're going to fly to the ball. All of those guys can play."
Spurrier Jr. also said he didn't have any advance notice when Steve Sr. made decision to resign as #Gamecocks head coach.

— David Caraviello (@dcaraviello) October 28, 2015
---
---