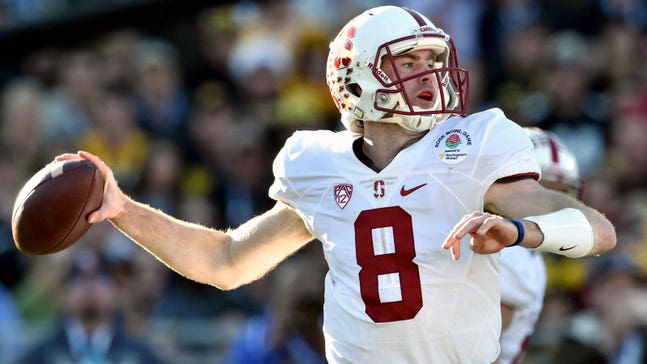 Stanford Cardinal alums honor quarterback Kevin Hogan
Published
Mar. 17, 2016 11:47 a.m. EDT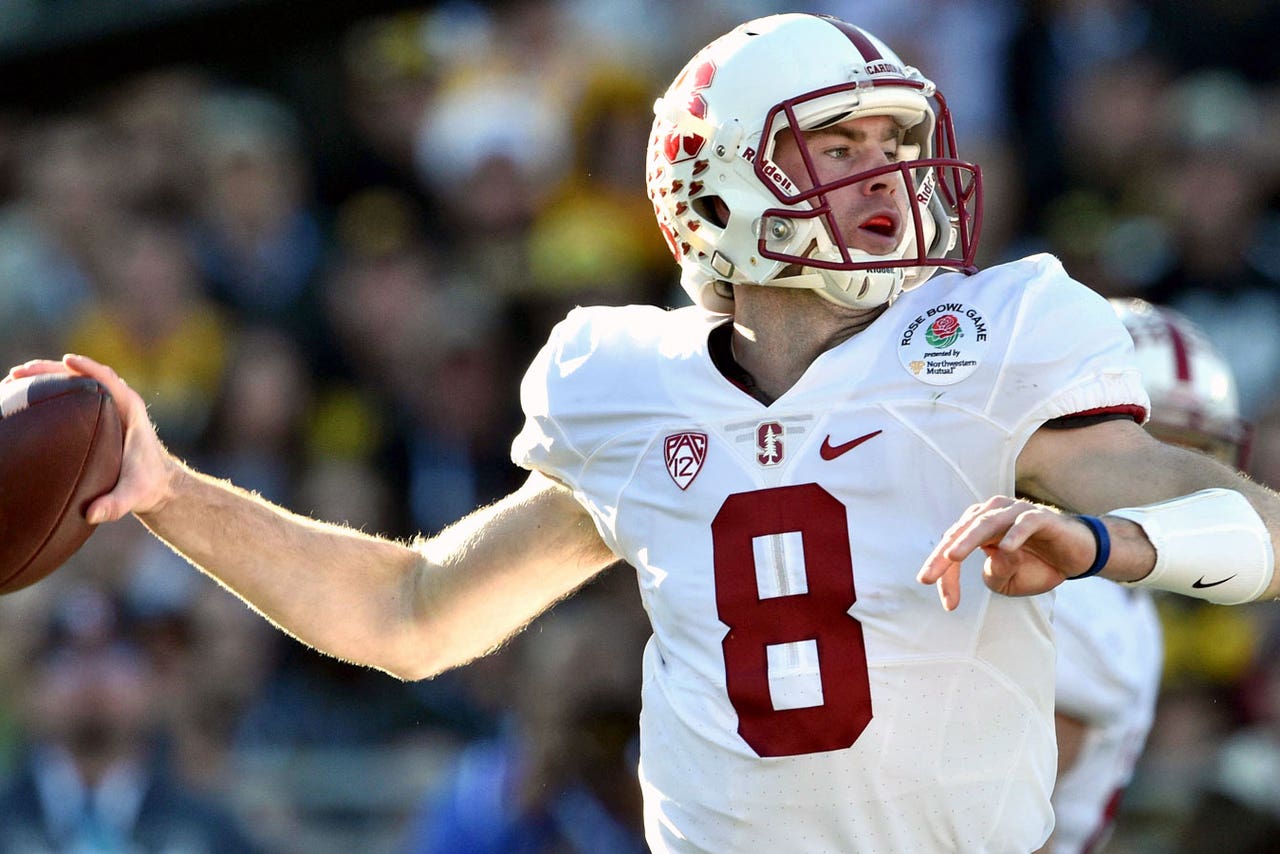 On the same day as Kevin Hogan goes through his pro day at Stanford, the school announced Thursday that its quarterbacks coaching position has been endowed by a gift from Kim (Class of'83) and Eddie Poplawski ('81, MBA '87) in honor of the QB, who led the Cardinal to three Pac-12 titles and two Rose Bowl victories.
"Our lives have been incredibly blessed by our, nearly four-decade old, connection to Stanford, and it is truly a pleasure and privilege to be able to honor Kevin and his family in this manner," Kim and Eddie Poplawski said. "In our minds, Kevin has set the gold standard on many different levels for student-athletes. He leads by example with conviction and grace. He competes with intense passion, but always with respect and tremendous humility. He thoughtfully and thoroughly prepares himself for the challenges he faces on and off the field, while remaining keenly focused and concerned about the successes of others not just his own. 
"Kevin is a Stanford treasure who will always represent our university in a first-class manner no matter where his life's journey leads him. It warms our hearts to be able to forever commemorate his legacy on The Farm.
"We sincerely hope that our gift will inspire other alums and friends of the University to consider supporting the incredibly gifted coaches who teach, mentor and guide all of our wonderful student-athletes. Stanford's phenomenal success in athletic competition is predicated on world-class coaching talent. Fueling coaching positions with endowed resources will allow generations of student-athletes to come to thrive and succeed, on campus and beyond, at the very highest levels."
Hogan was 36-10 as a starting QB and set school records for career total offense (10,634), season passing efficiency (171.0 - 2015), career rushing yards by a quarterback (1,249) and career rushing touchdowns by a quarterback (15). 
"The legacy that Kevin Hogan left on the field can only be eclipsed by the caliber of his character," said former Cardinal QB Tavita Pritchard, who becomes Stanford's first Kevin M. Hogan Quarterbacks Coach. "This gift is a great reminder of what makes our Stanford community so special."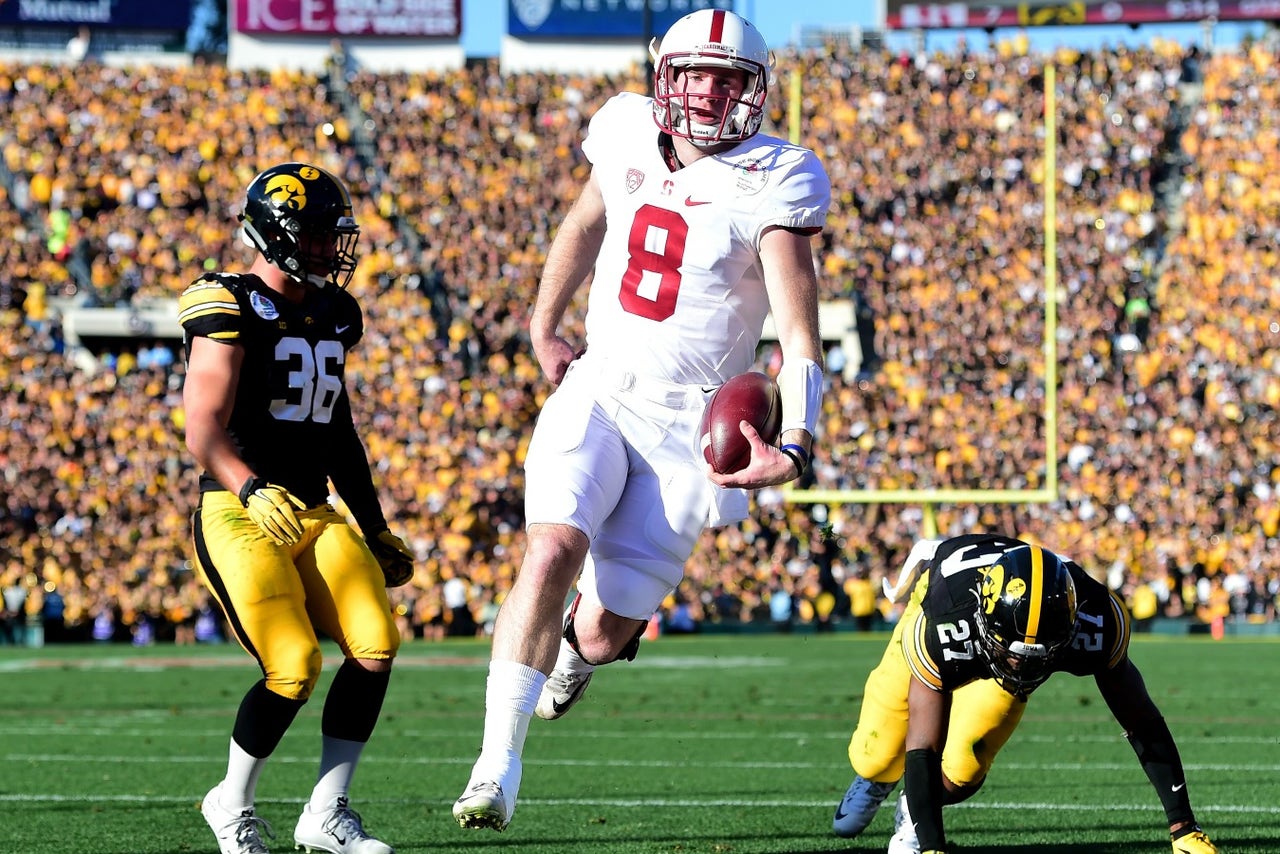 ---
---