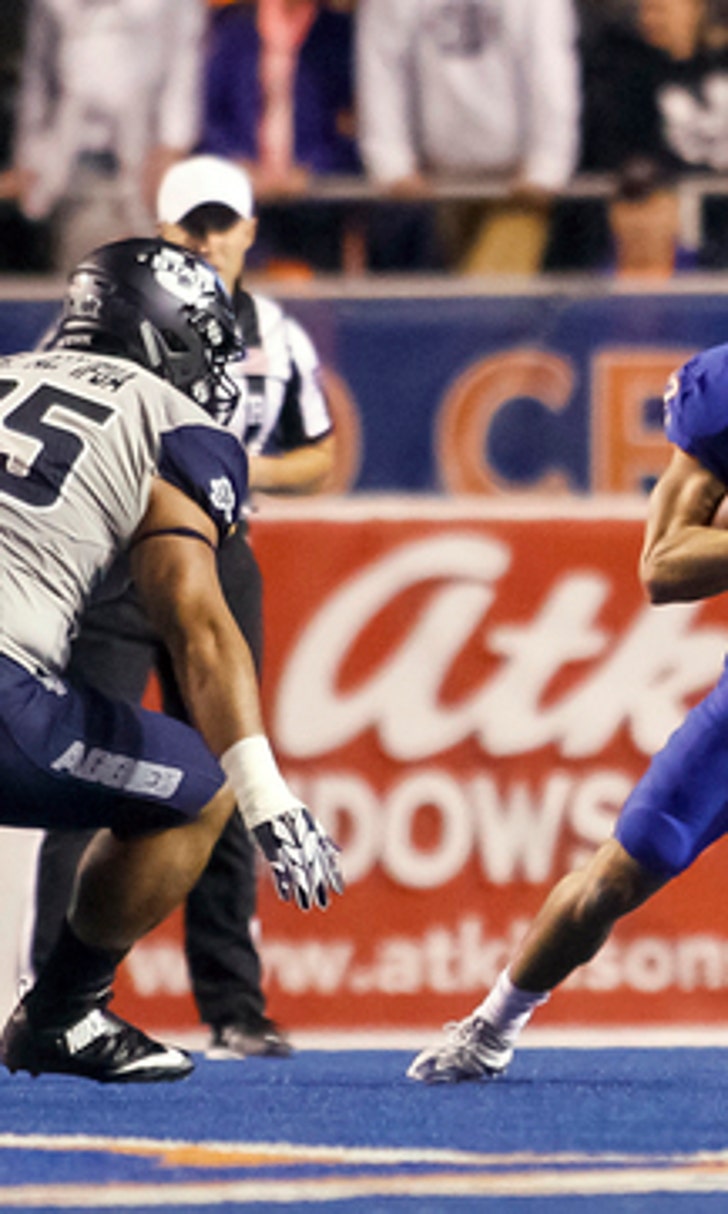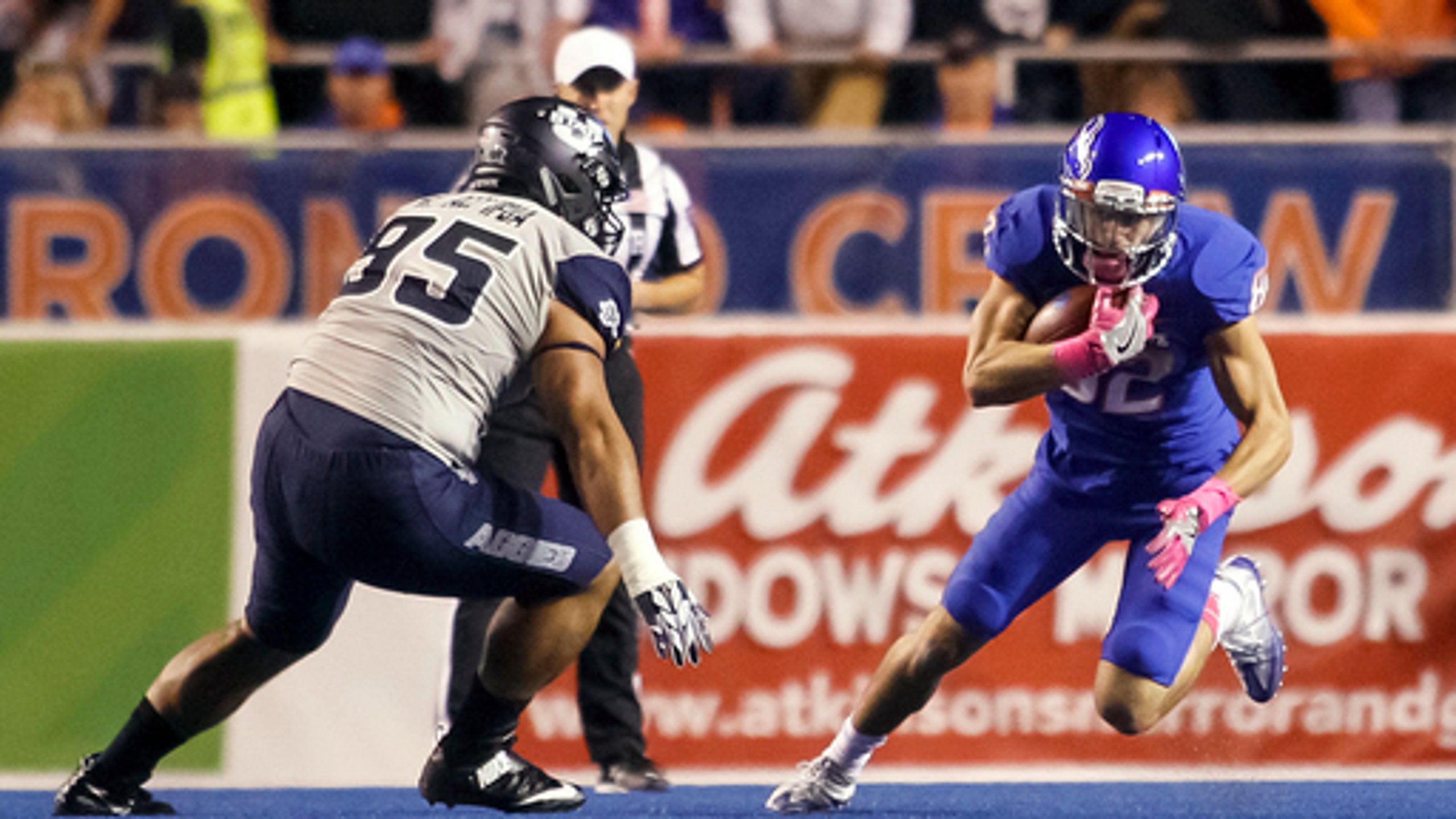 Sperbeck looking for another big game for No. 19 Boise State
BY foxsports • October 5, 2016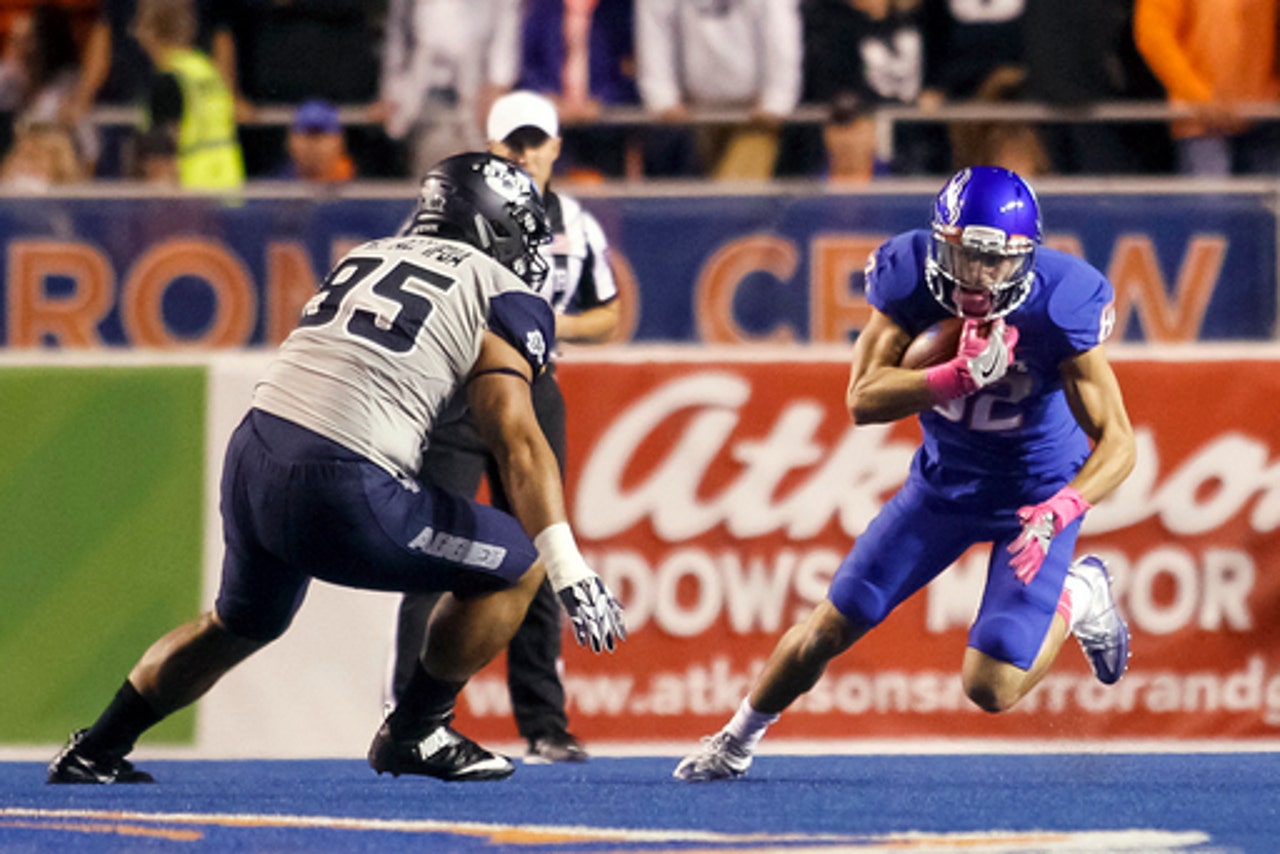 By the time Thomas Sperbeck's day was done, he was exhausted and disappointed.
Those were the overwhelming emotions for the Boise State wide receiver. Not excitement. Not awe at what he did setting records that will be tough to top.
Looking back now, Sperbeck can appreciate what he accomplished last November when he set a Mountain West Conference record with 20 receptions for 281 yards against New Mexico. But that performance will always be marred for Sperbeck because it came in a loss. At home. On the blue turf where Boise State has lost just four times in conference play since 1998.
''It was overshadowed by the loss, so it didn't really sink in that much,'' Sperbeck said. ''I guess it really didn't matter in the long run.''
Sperbeck and the 19th-ranked Broncos will see the Lobos again on Friday night when Boise State travels to New Mexico. But don't expect another 20-catch performance from Sperbeck, even if he has become the favored target of quarterback Brett Rypien.
The game last year against New Mexico was an aberration in many ways, starting with the Lobos pulling off the 31-24 upset . Boise State essentially abandoned the run game, relying on the right arm of Rypien. He threw 74 passes in that game, completing 40 of them for 503 yards and two touchdowns. But Rypien also threw three interceptions, part of a full buffet of Boise State miscues. The Broncos missed a field goal, fumbled at the New Mexico 1, turned the ball over on downs twice and saw Austin Cottrell get tackled at the New Mexico 4 on the final play of the game.
Sperbeck's 20 catches were the most by any FBS player since 2012 and just the 11th time a player had 20 or more receptions in a game, according to the NCAA record book. But the loss made it an afterthought.
''Anytime you have 20 catches on any team that is an impressive night,'' Boise State coach Bryan Harsin said this week. ''Thomas is a guy he's consistent, he continues to be that way. You saw it in the last game as well, but that's not the game plan we want to go into this game with where we're throwing the ball (74) times. That was uncharacteristic, kind of the way the game was going, but he certainly stepped up and continues to do that.''
Sperbeck's development into one of the top wide receivers in the Mountain West is even more impressive when considering he never played the position until arriving at Boise State. Sperbeck was an all-purpose star in high school as a quarterback and safety. In his senior season at Jesuit High in Carmichael, California, Sperbeck led his team in passing, rushing, tackles and scoring.
But Boise State saw his potential as a wide receiver even if that meant extra work to learn the position.
''That was a big part of what I did in the offseason from my freshman year into my sophomore year and especially because I didn't play wide receiver in high school,'' Sperbeck said. ''I definitely needed a lot of work on it because I was a pretty raw receiver, so it was just something that maybe other people bring into their college career, but I felt like I didn't really have yet.''
Sperbeck clearly learned the position quickly. He had 51 catches as a sophomore; 81 receptions for 1,412 yards and eight touchdowns last season; and so far this year has 24 catches, three touchdowns and three 100-yard games.
''That guy, I know he doesn't look it and he doesn't have all the antics after he catches it, but that guy does some really great things,'' Harsin said.
---