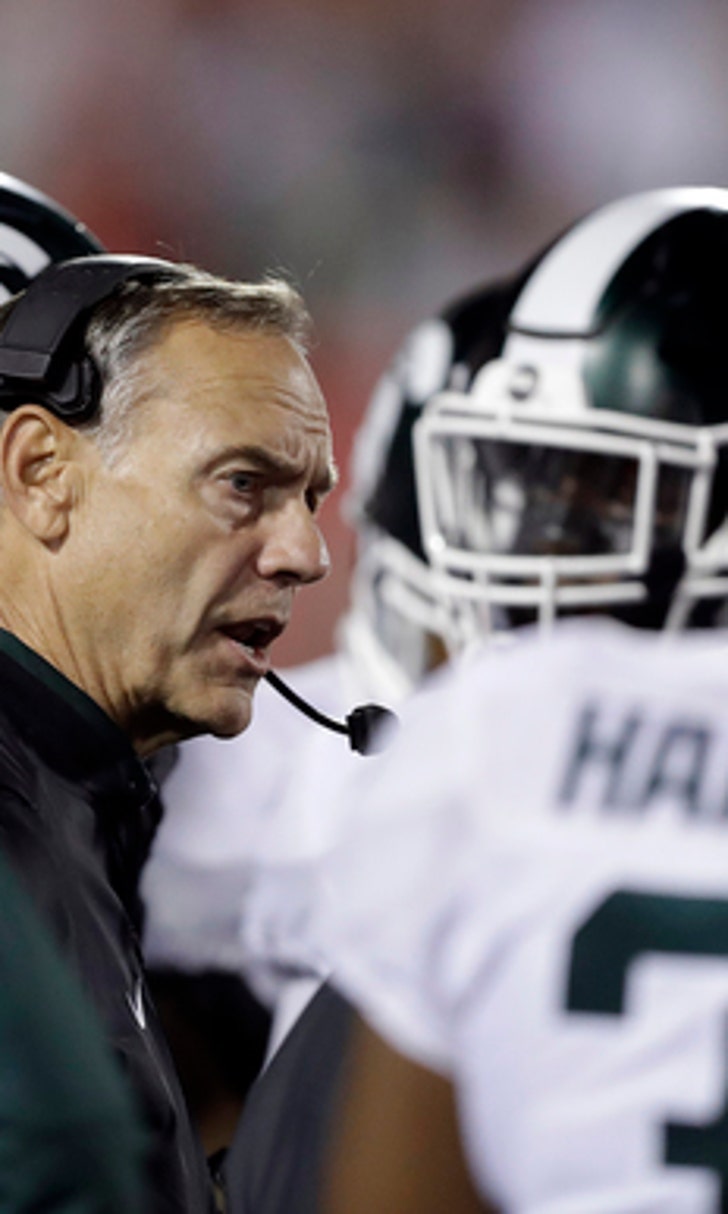 Spartans trying to cut down on mental errors after 2 losses
BY foxsports • October 4, 2016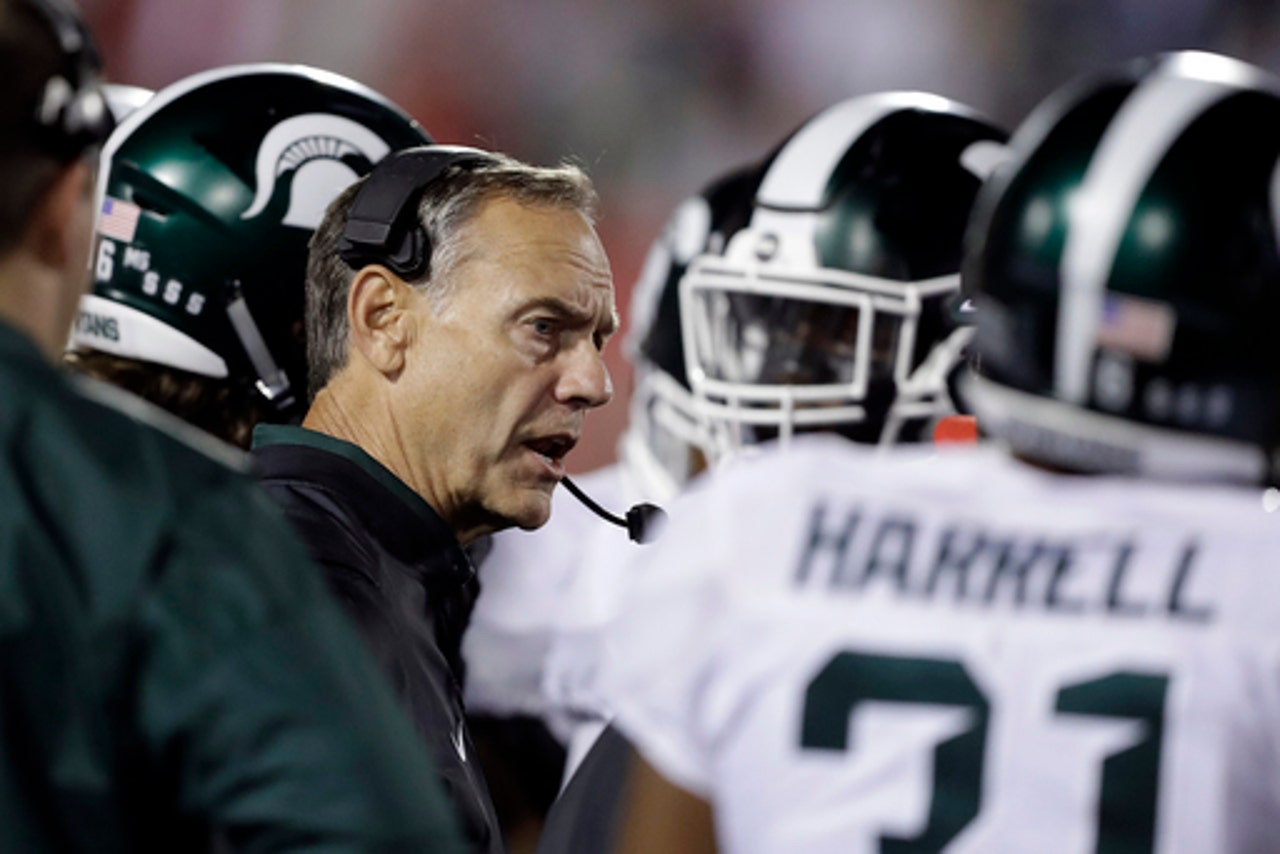 EAST LANSING, Mich. (AP) Michigan State coach Mark Dantonio took responsibility for the penalty that gave Indiana a second chance at the winning field goal last weekend.
Cornerback Drake Martinez was called for leaping on a kick the Hoosiers missed in overtime, and Indiana made the next attempt to end the game.
''That's a coaching thing,'' Dantonio said Tuesday. ''If you're not coaching it, you're letting it happen. So there you go. That's on me.''
Michigan State's 24-21 loss Saturday was its second in a row after winning 40 of its previous 45 games. The Spartans struggled to score against the Hoosiers, and they made uncharacteristic mistakes throughout. Michigan State committed 11 penalties for 98 yards and looked unusually disorganized down the stretch.
''We were having way too many mental mistakes out there, and that comes from having a young team,'' senior offensive lineman Kodi Kieler said.
After scoring on fourth down to tie the game in the waning seconds of regulation, the Spartans had the ball first in overtime, but Tyler O'Connor was sacked twice on that possession, and Michael Geiger was forced to try a 49-yard field goal, which he missed.
Geiger has missed three of his five field-goal attempts on the season.
''Mike's been a good kicker. He's been a good competitor,'' Dantonio said. ''He's made big kicks for us, but he's got to be more consistent. I don't think there is any doubt about that.''
O'Connor threw three interceptions in a 30-6 loss to Wisconsin. He bounced back a bit with three touchdown passes against Indiana, but that was all the scoring for Michigan State. The Spartans went 4 of 15 on third down.
Michigan State hosts Brigham Young on Saturday. Dantonio was asked about the possibility that younger quarterbacks might play a bit in this nonconference game, with an eye toward making sure they're prepared for next season.
''We're not cashing out this year yet. We're a 2-2 football team,'' Dantonio said. ''We're going to do what we have to do to win the football game. It's paramount that we win.''
The Spartans will be without star defensive lineman Malik McDowell for the first half Saturday after he was ejected for targeting against Indiana. Dantonio didn't agree with the call but tried to be diplomatic.
''I don't know how you play football anymore sometimes, but I have a good relationship with the people in the Big Ten office, with (coordinator of officials) Bill Carollo, and he does the best that he can,'' Dantonio said. ''I think it's a well-run organization that tries to look at every facet of a football game and make good decisions.''
Michigan State hasn't lost more than two games in a season since 2012, so this stretch has been a bit of a wake-up call. The Spartans appeared to be on track for another fine season after winning at Notre Dame last month, but that victory has lost a lot of its luster because of how much the Irish have struggled - and because Michigan State followed it up with a couple sloppy defeats.
''Having that early success, I feel like that kind of maybe made it so people felt a little bit too comfortable, and you can never feel comfortable playing this game,'' Kieler said. ''You've got to go into every week feeling like you're playing the Patriots or something.''
NOTES: Dantonio said he does not expect injured LB Riley Bullough to play this weekend.
---