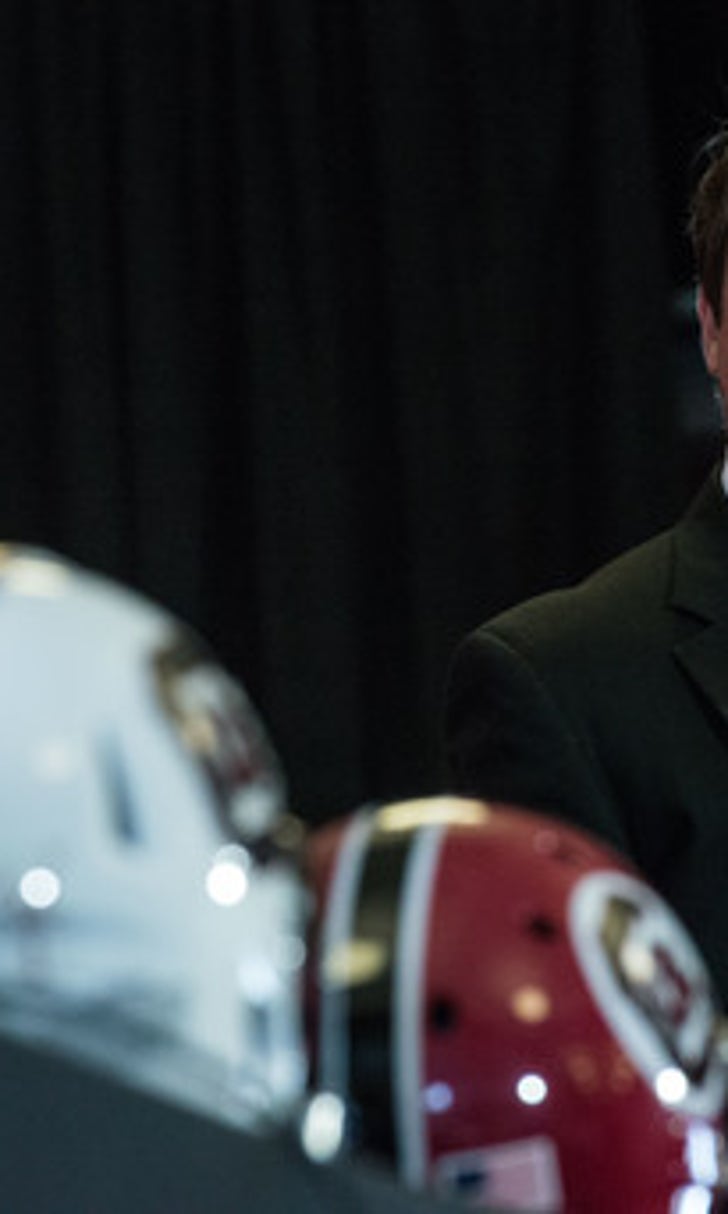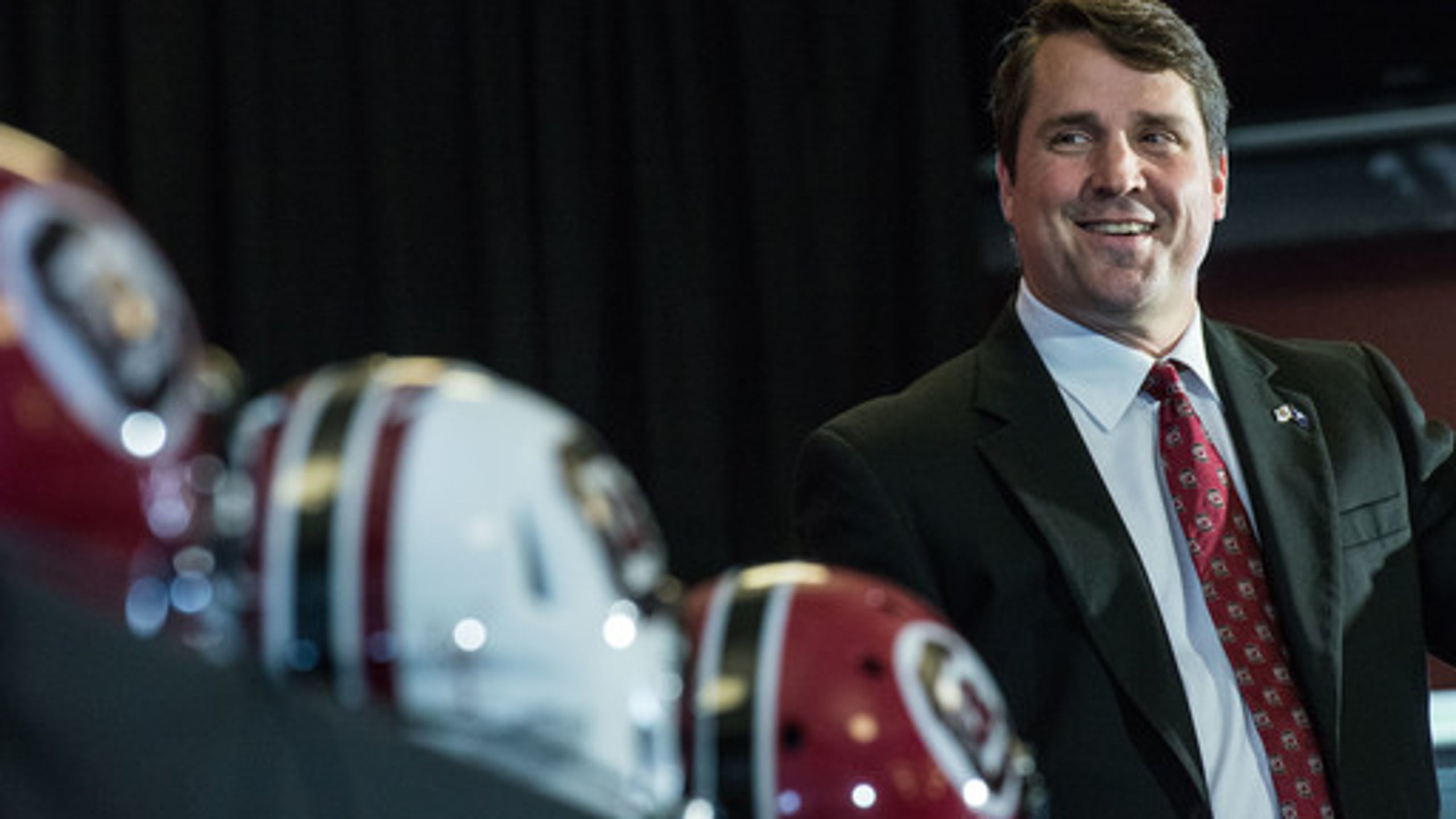 South Carolina's Muschamp mum about Gamecocks starting QB
BY foxsports • August 29, 2016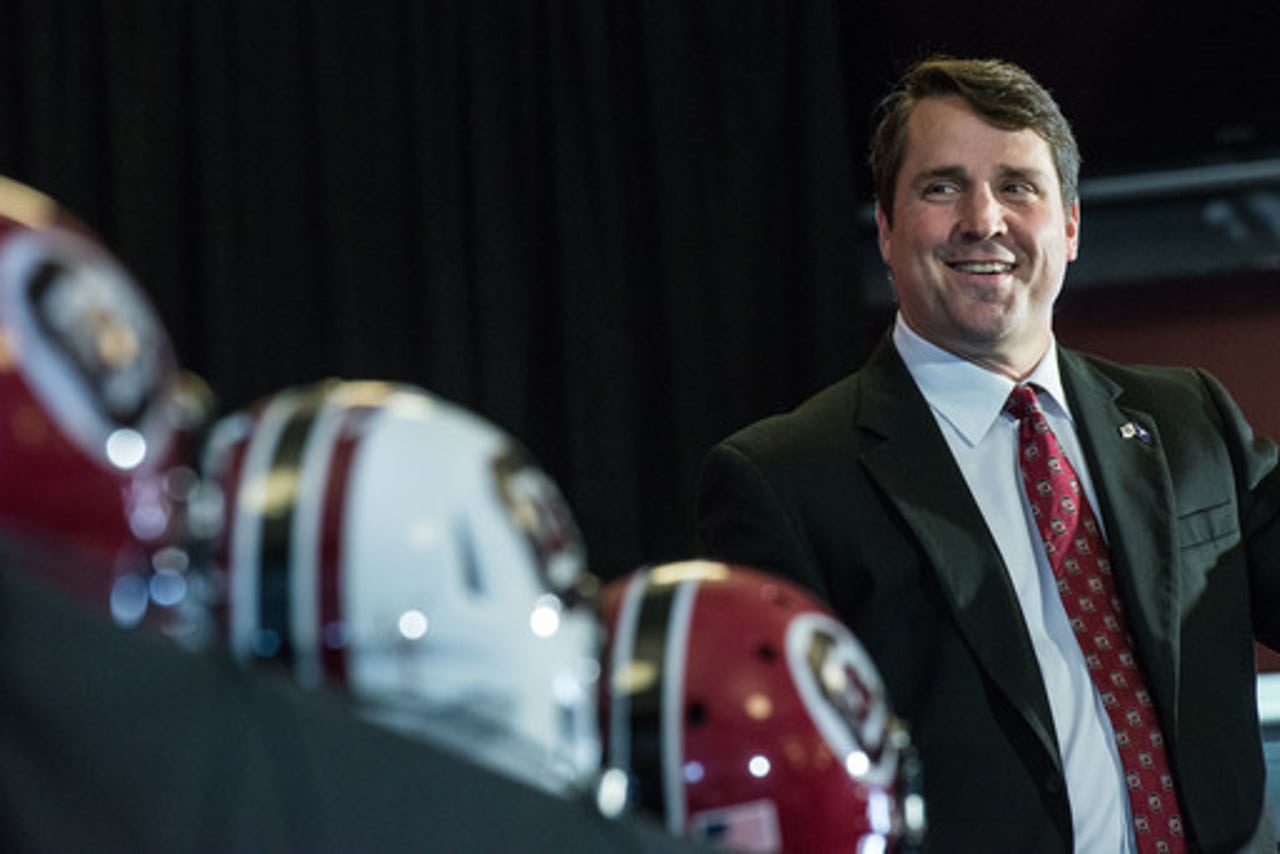 COLUMBIA, S.C. (AP) South Carolina coach Will Muschamp is in no hurry to reveal who will be the Gamecocks starting quarterback.
Muschamp said he will likely wait until right before the Gamecocks open the season at Vanderbilt on Thursday night before revealing if he'll go with experience in senior Perry Orth or youth in freshmen Brandon McIlwain or Jake Bentley.
South Carolina's depth chart has all three listed as potential starters and Muschamp did little to end the guessing game, saying he and quarterbacks coach Kurt Roper needed to talk over the choice a bit more before gametime.
''We have a pretty good idea of where we're headed with it,'' Muschamp said. ''Obviously as many practice opportunities as we can give these guys the best.''
He did say that he expected to use at least two quarterbacks during the game.
''We feel that way,'' Muschamp said.
With such a young offense (if McIwain starts at quarterback, it will make seven sophomores or younger in the lineup), Muschamp believes it is to his advantage to keep Vanderbilt prepping for all the Gamecocks quarterbacks.
''Looking at it from the outside, it is a little frustrating being who are we getting ready to play, because they are a little different skill set as far as what we've put on film with those guys,'' Muschamp said.
It's not only frustrating to opponents.
''We'd both like to know,'' Orth said of the competition between himself and McIlwain. ''We both have played very well this camp, but whatever decision the coaches make, we'll be supportive of that.''
Orth threw for 272 yards against the Commodores last October in a 19-10 victory that was South Carolina's last win in a season marked by Steve Spurrier's stunning departure as coach.
McIlwain, who enrolled in January, has shown poise, talent and the ability to quickly pick up the fast-paced schemes thrown his way.
Orth is preparing like he'll start.
''I did the same thing last year,'' he said.
Vanderbilt coach Derek Mason believes his offense, which gave up five turnovers in the loss, will be a sharper one than the Gamecocks saw that time.
''I can tell you, this offense has given us all we can handle,'' said Mason, who also serves as Vanderbilt's defensive coordinator. ''They're as good as they're ever been since I've been here. Those guys are working hard, making plays and getting better.''
Roper has said this month that experience will go a long way because of how young the Gamecocks will be everywhere else. It won't, however, outweigh someone no matter how new to the program, took the job with a strong performance.
That hasn't happened yet.
Muschamp was asked if his quarterback battle was simply a ploy to keep Vanderbilt in the film room trying to break down which of the three passers will play.
''I think that certainly if I felt like somebody had been head and shoulders above the other guys, then certainly we would have probably named a starter,'' Muschamp said. ''I don't know that we've seen that.''
---