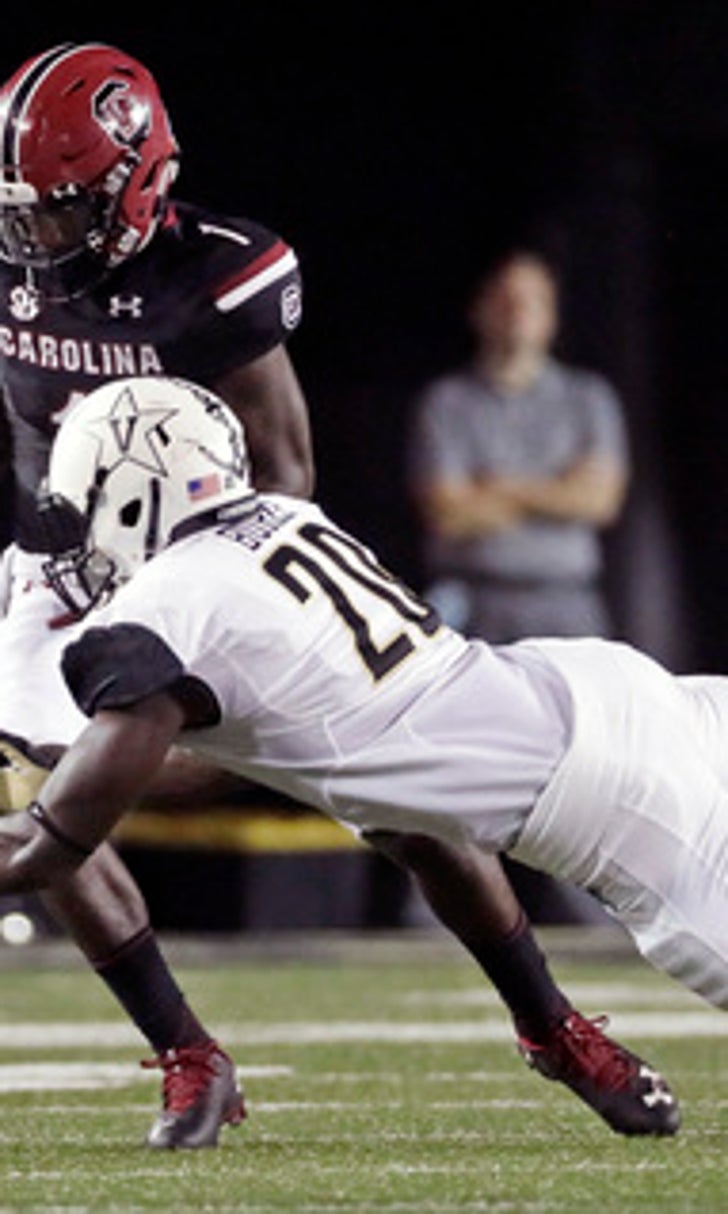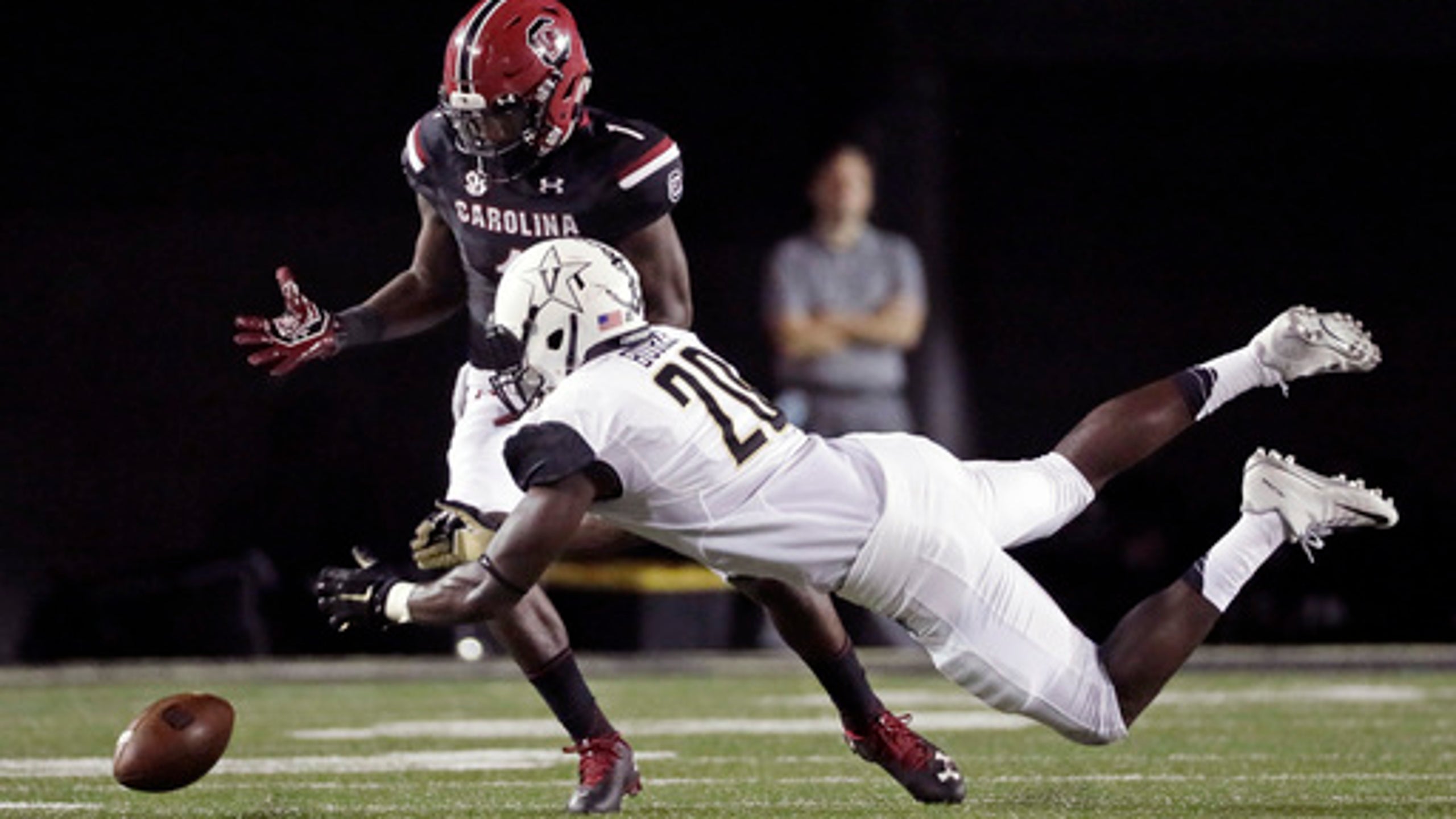 South Carolina rallies, beats Vanderbilt 13-10 in SEC opener
BY foxsports • September 2, 2016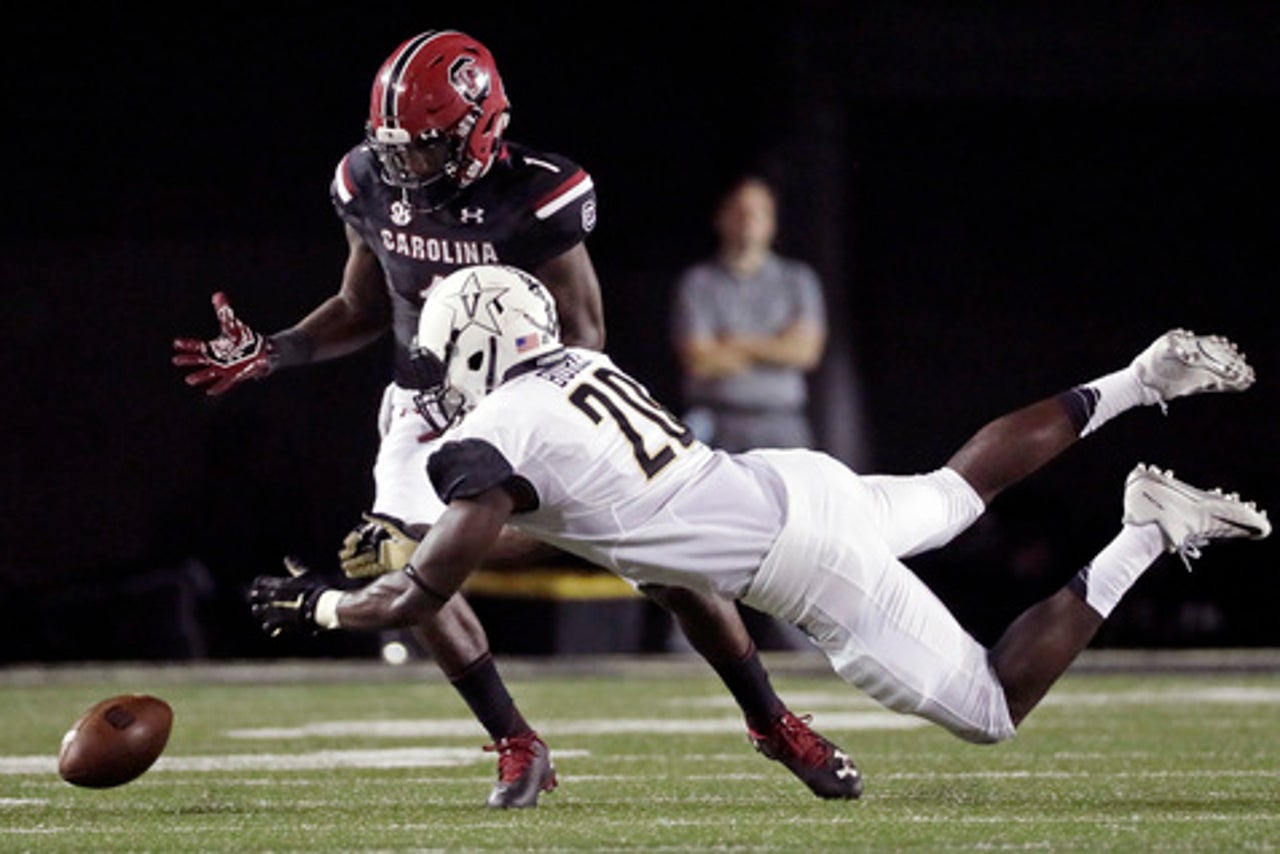 NASHVILLE, Tenn. (AP) Elliott Fry kicked a career-long 55-yard field goal with 35 seconds left, and the South Carolina Gamecocks rallied from a 10-point halftime deficit to beat Vanderbilt 13-10 Thursday night in Will Muschamp's debut as head coach.
Muschamp said there were a lot of firsts for the Gamecocks.
''You want to talk about some guts and laying your body on the barbed wire and making plays when you had to make plays and making catches and doing the things that good teams do on the road against a very good defensive football team,'' Muschamp said. ''I can't tell you how proud I am.''
Muschamp started Perry Orth at quarterback and also played freshman Brandon McIlwain. But it was Orth who went back into the game in the third quarter and threw for 152 yards rallying the Gamecocks to their eighth straight victory over Vanderbilt in the Southeastern Conference opener for both teams.
Vanderbilt now is 0-3 in season openers under coach Derek Mason, though his Commodores did manage to score an offensive touchdown in the first half. But Tommy Openshaw missed a 45-yard field goal wide left with 3:44 left, and Vandy turned it over on downs with 14 seconds left.
Fry also kicked a 48-yard field goal in the third quarter, and Deebo Samuel atoned for a fumbled punt in the first quarter by scoring an 8-yard TD on an end-around with 7:30 left. Fry had total confidence he could connect from 55 after barely coming up short from 62 in warmups.
''I knew I could hit it,'' Fry said.
TAKEAWAYS
South Carolina: The second half was a complete turnaround from the first with the Gamecocks nearly pinning themselves deep on the opening kickoff before officials ruled the returner had knelt down for the touchback. McIlwain took over at the beginning of the second quarter after Orth managed 23 yards of offense in the first.
Vanderbilt: The Commodores got their hands on lots of passes defensively but couldn't pick off even one despite that being an area of focus this season. They forced two fumbles but couldn't get off the field in the second half.
''Every decision we made will be questioned,'' Mason said. ''The bottom line is we didn't win this game. Now we have to get back to next week and play MTSU.''
UP NEXT
South Carolina: The Gamecocks visit Mississippi State, a team they've beaten seven straight games on Sept. 10.
Vanderbilt: The Commodores host Middle Tennessee looking for a second straight victory over a school 40 miles away. MTSU won three straight before Vanderbilt ended that skid a year ago.
---