South Carolina Gamecocks
South Carolina Gamecocks
South Carolina pastor hopes Clemson fans join him to worship
Published
Jan. 14, 2017 5:09 p.m. ET

GREENVILLE, S.C. (AP) For Clemson fans who were seeking divine intervention for their team in last Monday's college football championship game, a South Carolina pastor is hoping those same fans will now seek a little divine guidance.
The Greenville News reports (http://grnol.co/2ixwRwv) Pastor Matthew Greer became an online sensation when he posted a sign outside Piedmont United Methodist Church 12 hours after the Tigers defeated Alabama 35-31.
The sign read: ''If you made any promises on Clemson's last drive, service starts at 10. (hash)AllIn at 10:00.''
The church normally greets about 70 and can hold 100. This weekend, Piedmont is planning for as many as 160 visitors.
''South Carolina has stayed in the news this year for just awful stuff,'' Greer said. ''Even if it is just 15 seconds and it's something as silly as a sign, how delightful is this?''
Church secretary Kerri Wetzel usually composes the sign on a weekly basis, but Greer tackles the job himself when moved.
When he first came to the church about 18 months ago, he posted: ''Our new pastor can't spell, but he sure can prech.''
Greer, 31, actually has a Gamecock on his college degree, from the University of South Carolina Upstate, but ''that's top-secret,'' he said. The Greenville native grew up a Clemson fan with a father who treated college baseball games the way other fans treat college football.
But Greer doesn't suggest fans of any team in any sport pray for victory in any game.
''God's not solely a Clemson fan but a fan and lover of all creation,'' Greer said. ''That's not really what I was getting at with the sign. I think the Bible tells us and it definitely says so in Hebrews: `We can approach the throne with boldness.' So it's not really the praying as much as that bargaining that I'm kind of spoofing there.''
---
Information from: The Greenville News, http://www.greenvillenews.com
---
SOUTH CAROLINA GAMECOCKS trending
---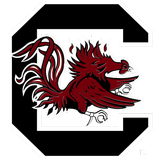 Get more from South Carolina Gamecocks
Follow your favorites to get information about games, news and more
---
SOUTH CAROLINA GAMECOCKS trending