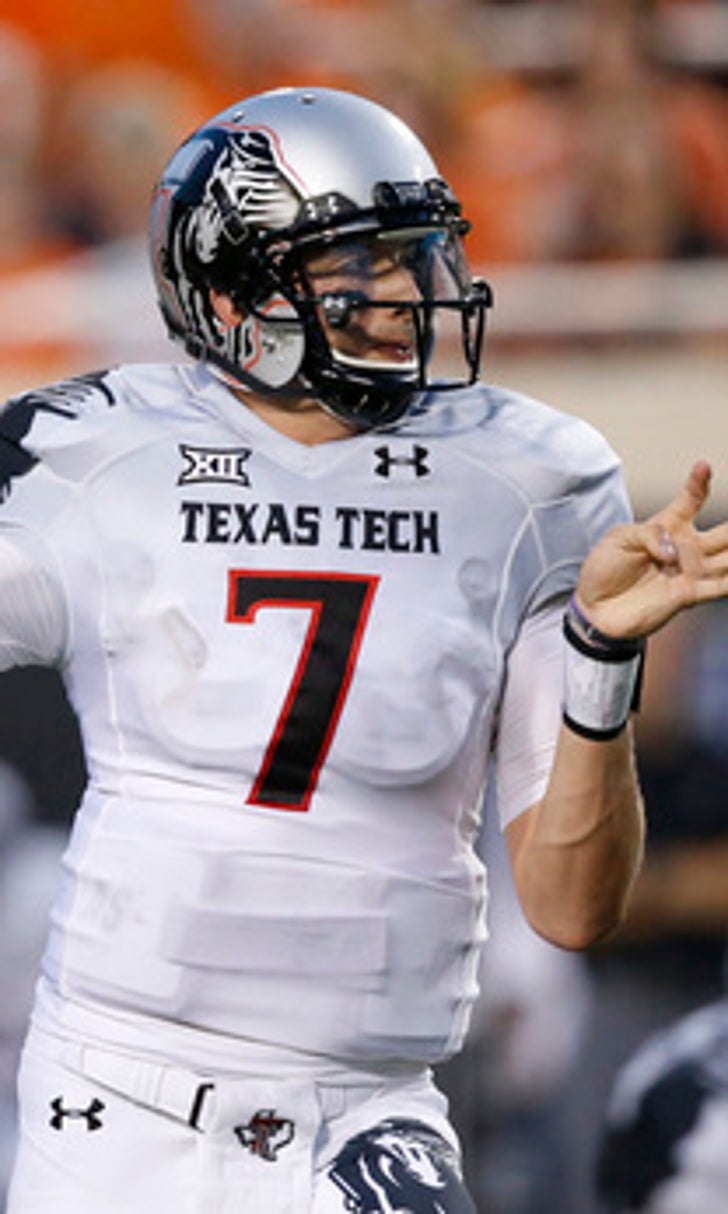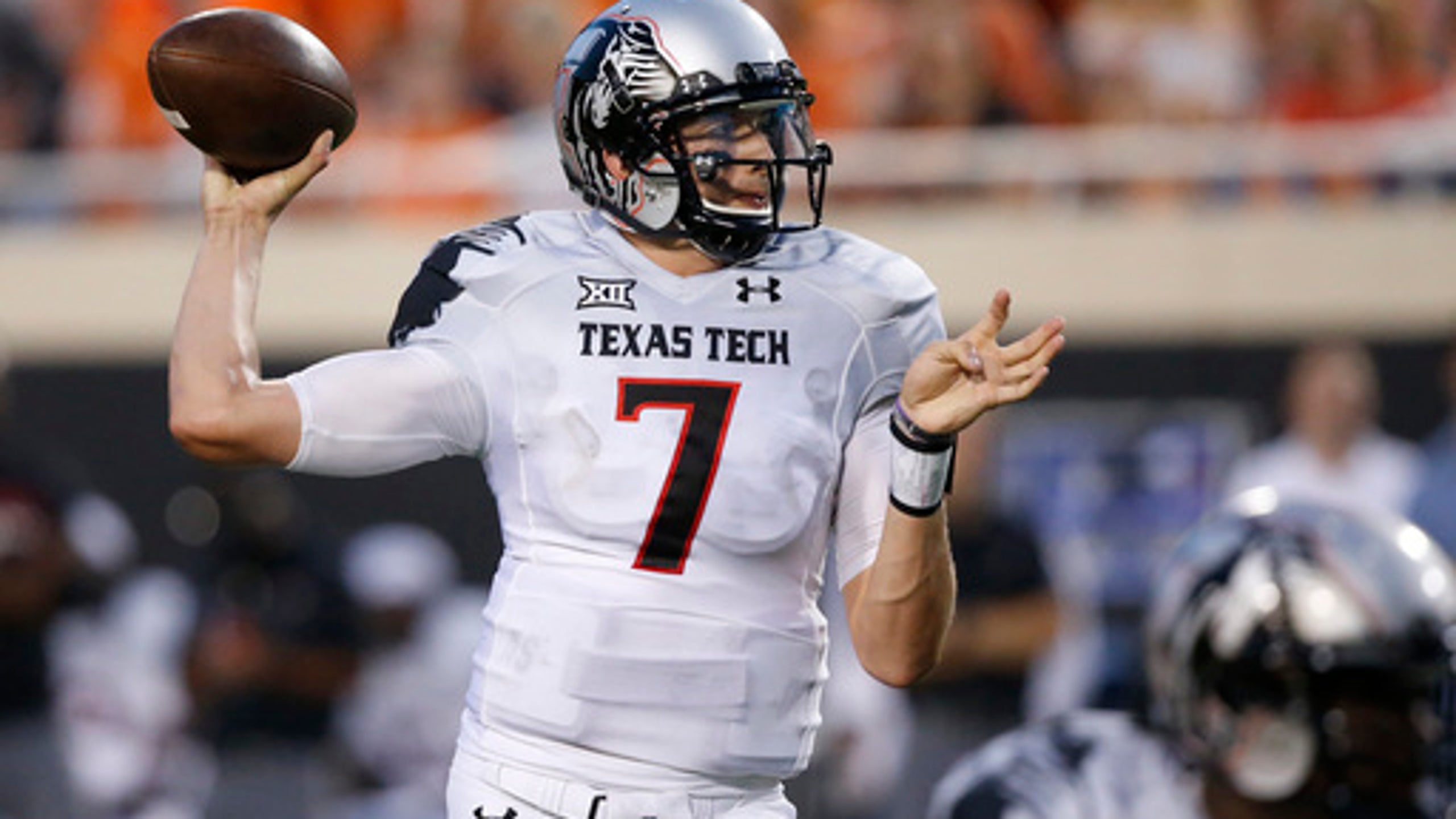 Sons of coaches bond as head coach, QB, coordinator at Cal
BY foxsports • August 24, 2016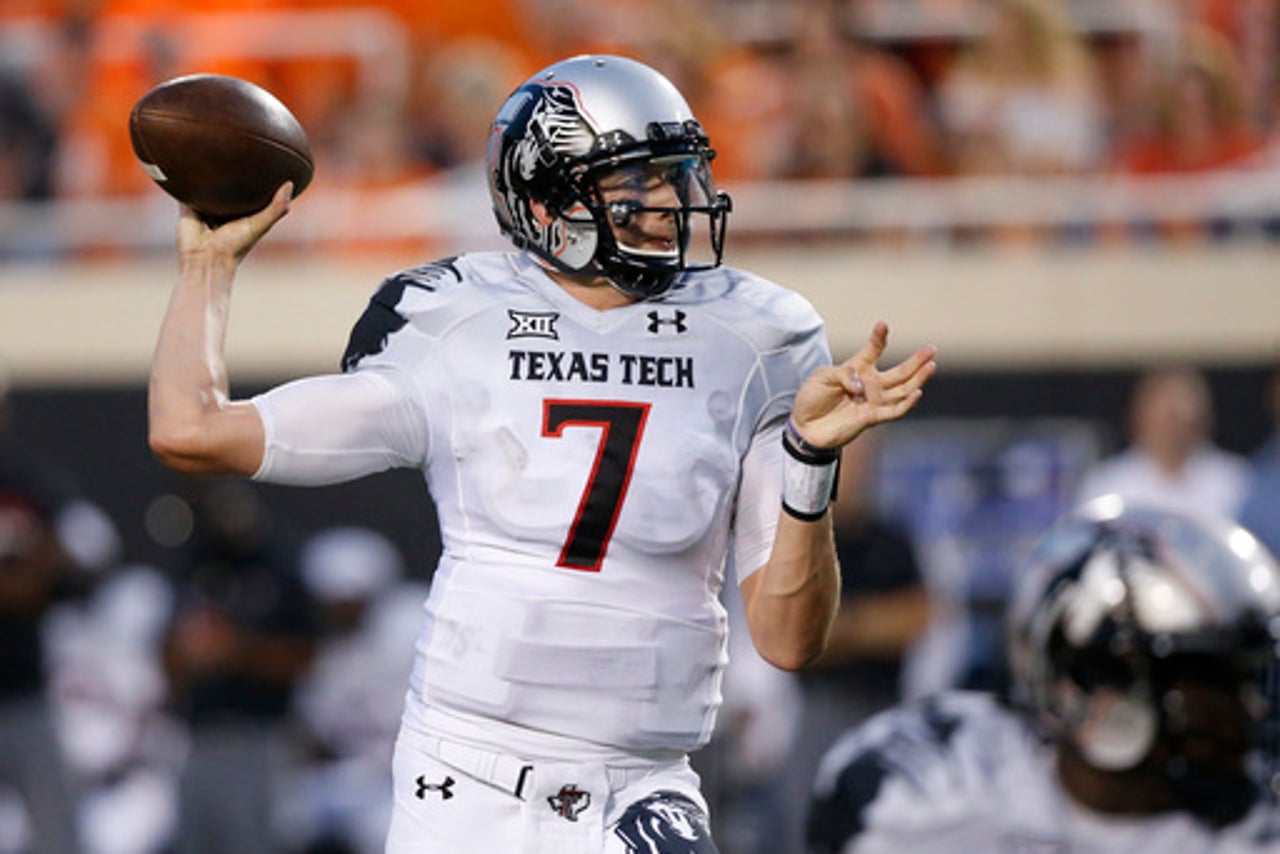 BERKELEY, Calif. (AP) Starting from about the age of 6 as a kid growing up in Texas, California quarterback Davis Webb would sit in front of his television on college football Saturdays with a stack of index cards to draw out plays that caught his eye.
Webb then would deliver those cards to his father, Matt, a high school coach in hopes they would be used in games the following week.
That might not be typical childhood behavior but it sure resonates with Webb's college coach Sonny Dykes and coordinator Jake Spavital.
Like Webb, those two are also sons of coaches whose lives have been focused on football since the time they first picked up a ball. Those shared experiences have helped Cal's first-year quarterback and coordinator build up a relationship with Dykes that the Golden Bears hope will pay dividends on the field.
''There's a love and respect for the game that occurs when you grow up around it,'' said Dykes, the son of longtime Texas Tech coach Spike Dykes. ''We all share a passion for the game, a respect for the game. It makes us happy to be around football. That's when we're all at our happiest.''
That's where the three have spent so much of their time for as long as they can remember. For Webb, it started when he was drawing up those plays he hoped his dad would use.
''He was probably too young to even be doing that,'' Matt Webb said. ''You wouldn't think someone that young would do that but he would draw up some of his favorite plays and then he'd leave them by my nightstand or in the bathroom where I'd see them. That's how he got started in his love for football, particularly the strategy of it.''
Being around football so often helped create Webb's strong work ethic that helped him win the starting job at Cal just a couple months after joining the program as a graduate transfer from Texas Tech.
He recalls in particular seeing one of his father's players work his way back from reconstructive knee surgery and took a lesson from that about the benefits of hard work.
Watching all the time his dad put into coaching also taught Webb about the sacrifices his coaches made and in turn made him more appreciative of their work.
Being the son of a coach wasn't always easy as Matt Webb said he often was harder on Davis when he coached him in high school than other players because he was his son. Davis also got upset at times when Matt didn't run the plays that Davis suggested.
Now that Davis is in college, the relationship is simpler.
''In high school he was all on top of everything, whether on the field or at dinner that night,'' Davis Webb said. ''Now he's more a dad.''
But the lessons from dad have helped make Webb the player he is today. He is an avid film watcher and user of virtual reality technology. His knowledge of the game and the offense make it easier for him to make suggestions to his coaches.
''When you grow up as a coach's kid you pay a lot of attention to detail,'' Spavital said. ''Davis watches tape from practice probably two or three times. One he's going through the whole thing about scheme. The next he's going through for his technique. He pays close attention to every single person on the field. That makes communication easier for me because he's up to speed and he's studied everything about it.''
Spavital was a similar type of player as the son of a longtime high school coach in Oklahoma, Steve, and grandson of former NFL player and longtime coach Jim, who spent two years as an assistant in the NFL.
Like Webb, Jake Spavital spent plenty of time as a kid mapping out plays with his dad, using stencils to draw them out in the days before PowerPoint.
''They were pretty advanced,'' Steve Spavital said. ''He knew what he wanted to do, misdirection and he'll have some reverses in there and every time he throws the ball it's going to be vertical. He's going to go for the home run ball.''
Steve Spavital had attended clinics run by Sonny Dykes' father, Spike, and was excited when Jake left Texas A&M this offseason to join the staff at Cal.
Steve Spavital, who is now retired, attended some spring practices and meetings at Cal and gets his coaching fix through Jake and his other son, Zac, a defensive assistant at Texas Tech.
Spike Dykes also enjoys the life of a retired coach after more than 40 years on the sideline in high school and college, including 13 as the head coach at Texas Tech.
Now Spike just watches games and makes suggestions.
''I give him a lot of advice, he doesn't take much of it,'' Spike Dykes said. ''I don't blame him. I'm big on advice. I have all the answers and no solutions. That's the way it works.''
---