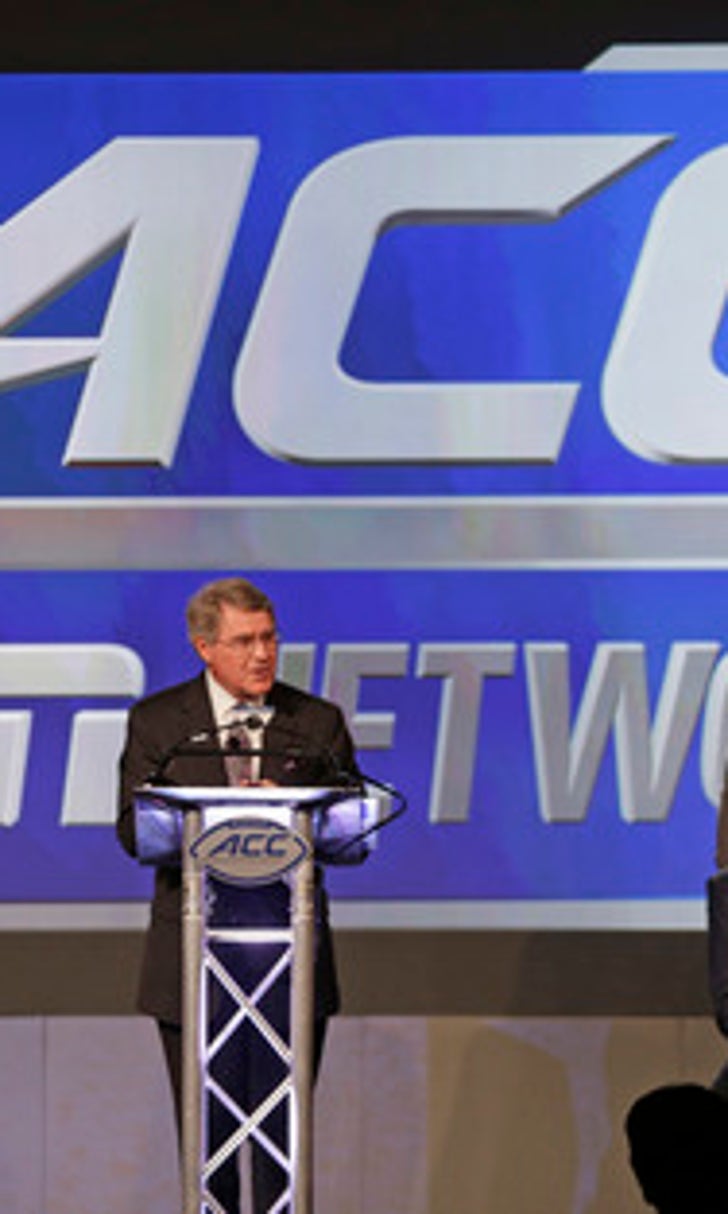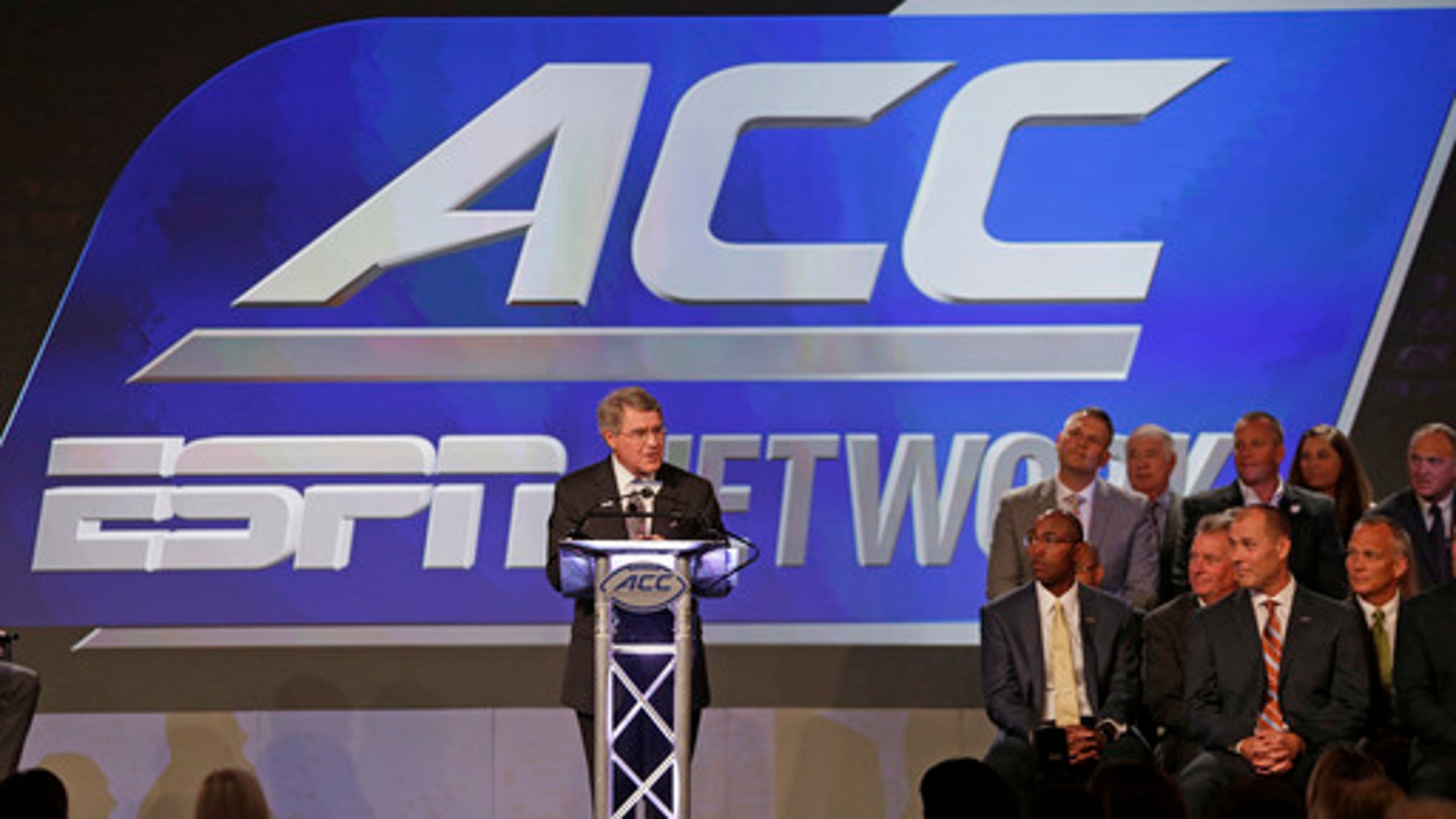 Schools begin preparations now upcoming ACC Network
BY foxsports • August 31, 2016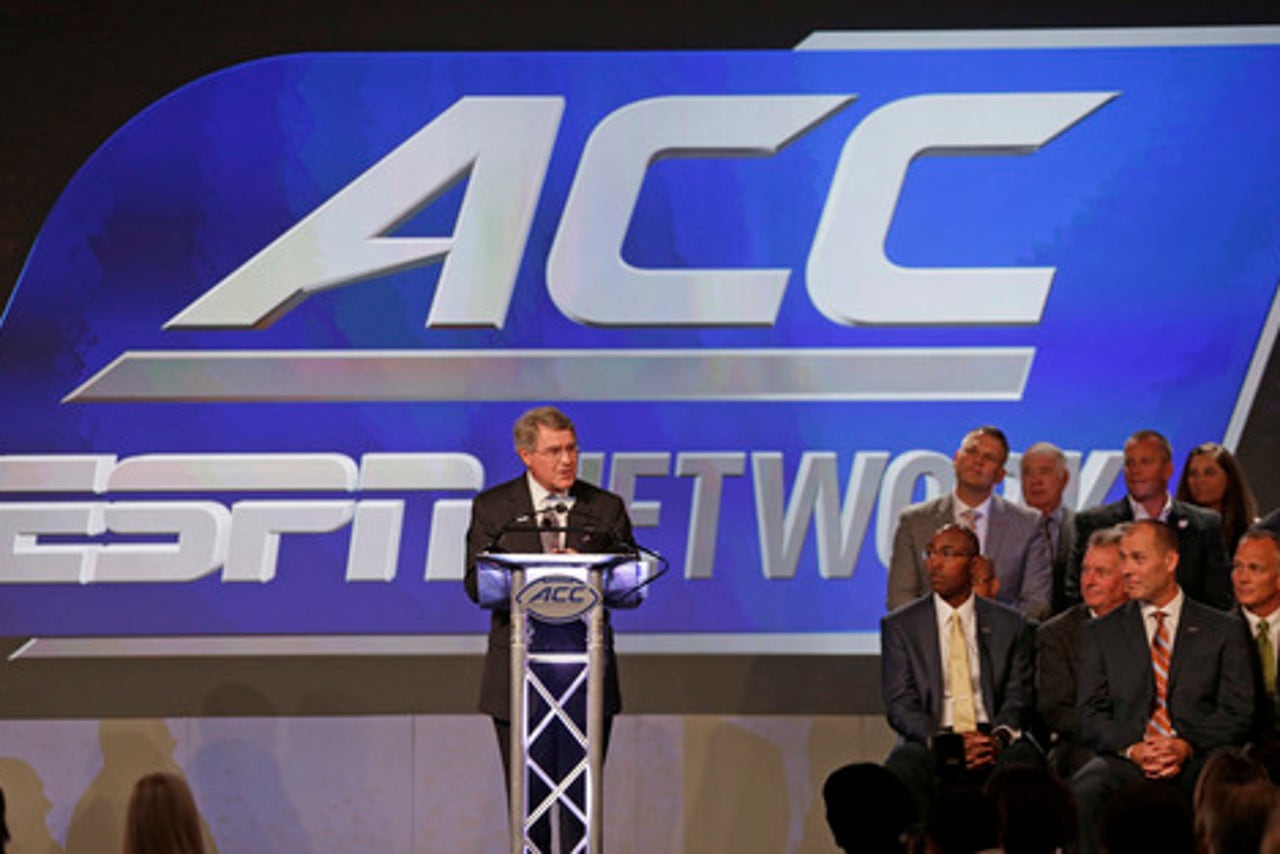 Planning, spending and even some construction projects are already underway at Atlantic Coast Conference schools in preparation for the launch of the league's dedicated television channel in three years.
Not to mention the heated debate about whether future football schedules will include eight or nine conference games.
With coaches and players set to kick off the 2016 season, some ACC schools have begun drawing up construction projects to either build or retrofit existing facilities with the space and equipment needed to produce programming for the ESPN-affiliated cable network when it starts in 2019.
''We'll have to finalize some decisions fairly quickly,'' North Carolina assistant athletic director Ken Cleary said.
And of course, the most valuable content for the channel will be live, compelling games.
The programming content has restarted the debate among league coaches and administrators to either expand the ACC football schedule to nine games, or leave it at eight but require teams to also play two opponents from the other power conferences.
It all figures to add up to big money for the league and its schools, though nobody will publicly predict how much. When asked if he had an estimate for how much money the network might mean for Clemson, AD Dan Radakovich said, ''Not one that I want to hang my hat on.''
The ACC's most recent tax documents, for the fiscal year that ended in June 2015, showed average payouts of $28.4 million to its 14 football-playing schools. The Southeastern Conference distributed about $31.2 million to each of its 14 schools that year while the Big Ten paid out about $32 million to each of its 14 members. Both of those leagues have their own widely successful networks.
An online-only version of the channel is already up and running, though to the viewer, it's essentially a rebranded ESPN3 picking up the non-revenue-producing sports and second-tier football and basketball games not broadcast by the primary ESPN networks.
The big change comes when the cable channel finally launches, and preparing for that requires some serious financial investments by the schools. Cleary said a goal is for the schools to each eventually have their own control rooms, so those big production trucks mostly wouldn't be needed for TV broadcasts. The transformation has already begun at several schools:
- North Carolina State is spending $6 million in part to turn a space inside its football headquarters - including ex-coach Chuck Amato's old racquetball court - into a broadcast and production center, complete with a studio and control rooms for producing gameday video and programming for the channel.
- As part of its upgrades to Joel Coliseum, Wake Forest is building multiple control rooms so it won't need those production trucks.
- Florida State is adding two control rooms, to produce content for both the network and the new video scoreboard, and is looking to hire a full-time engineer.
- Built into Duke's new five-story, 90,000-square-foot tower of luxury suites at the football stadium is room for production facilities for both the school's online Blue Devil Network and the ACC's. More than $10 million was spent on projects related to video production, including infrastructure, wiring, equipment and a video scoreboard that debuted last year, Duke deputy athletic director Mike Cragg said.
''It's better to do it all up front ... rather than coming back and retrofitting,'' Cragg said.
- And projects at Clemson - which spent $63.5 million to renovate Littlejohn Coliseum and $55 million on a new operations building for the football program - were designed with a possible network in mind, with Radakovich saying tweaks to accommodate TV production were inserted into the plans.
''We might only have a quarter mile to go'' to get up to speed for the network, Radakovich said, ''while some other ACC schools might have to go the full mile.''
The football schedule also might have a different look, with the goal of giving viewers more reason to watch.
Commissioner John Swofford said when announcing the network in July that the men's basketball schedule would eventually grow from 18 games to 20 in time for the network's launch in August 2019, as part of an effort to boost available content toward the goal of airing more than 1,300 events annually through its cable and digital channels.
League ADs failed to reach a consensus during a conference call in August to discuss whether to tweak the scheduling requirements.
Schools that play yearly rivalry games against SEC teams - Georgia Tech, Clemson, Florida State, Louisville - would prefer to keep it at eight because that would give them some flexibility and keep the ACC schedule balanced. Others prefer a nine-game ACC schedule, arguing there might not be enough nonconference opponents with openings to fill those schedules.
''Is everybody really going to be able to find two teams that want to play them?'' Wake Forest coach Dave Clawson said. ''What do you want, and what's real? I don't know if what you want is real.''
---
AP Sports Writers Aaron Beard in Chapel Hill, North Carolina; Pete Iacobelli in Clemson, South Carolina; and Joe Reedy in Tallahassee, Florida, contributed to this report.
---