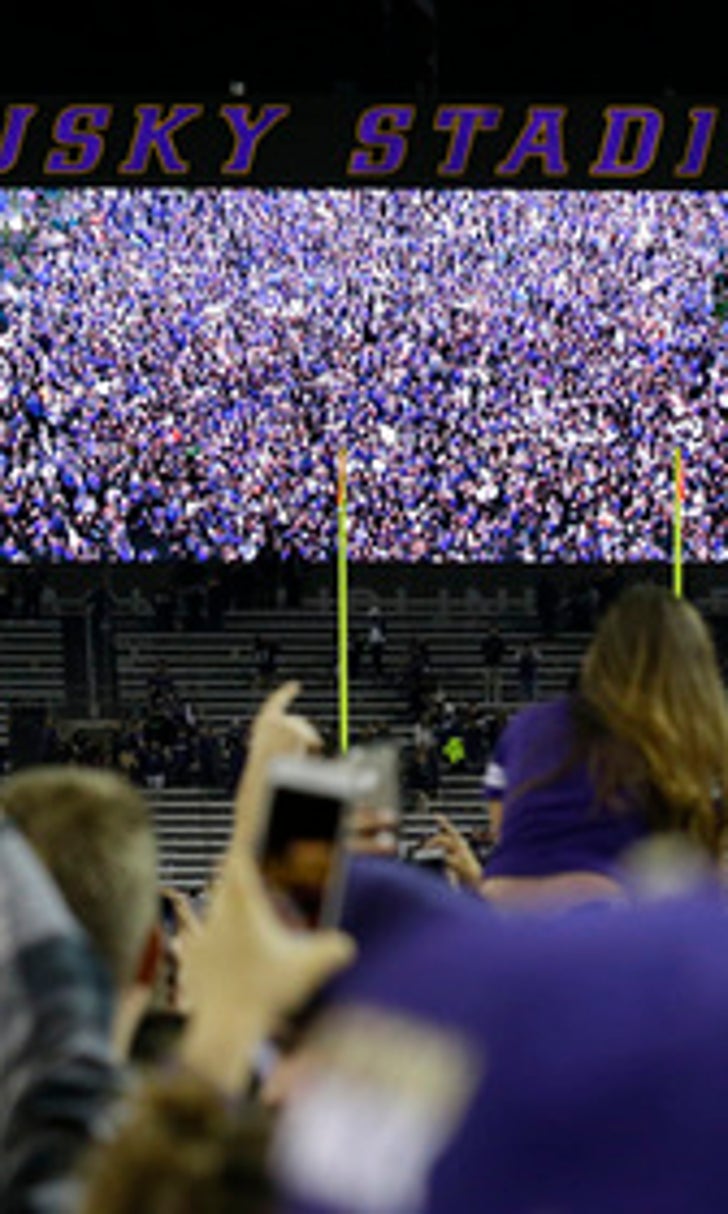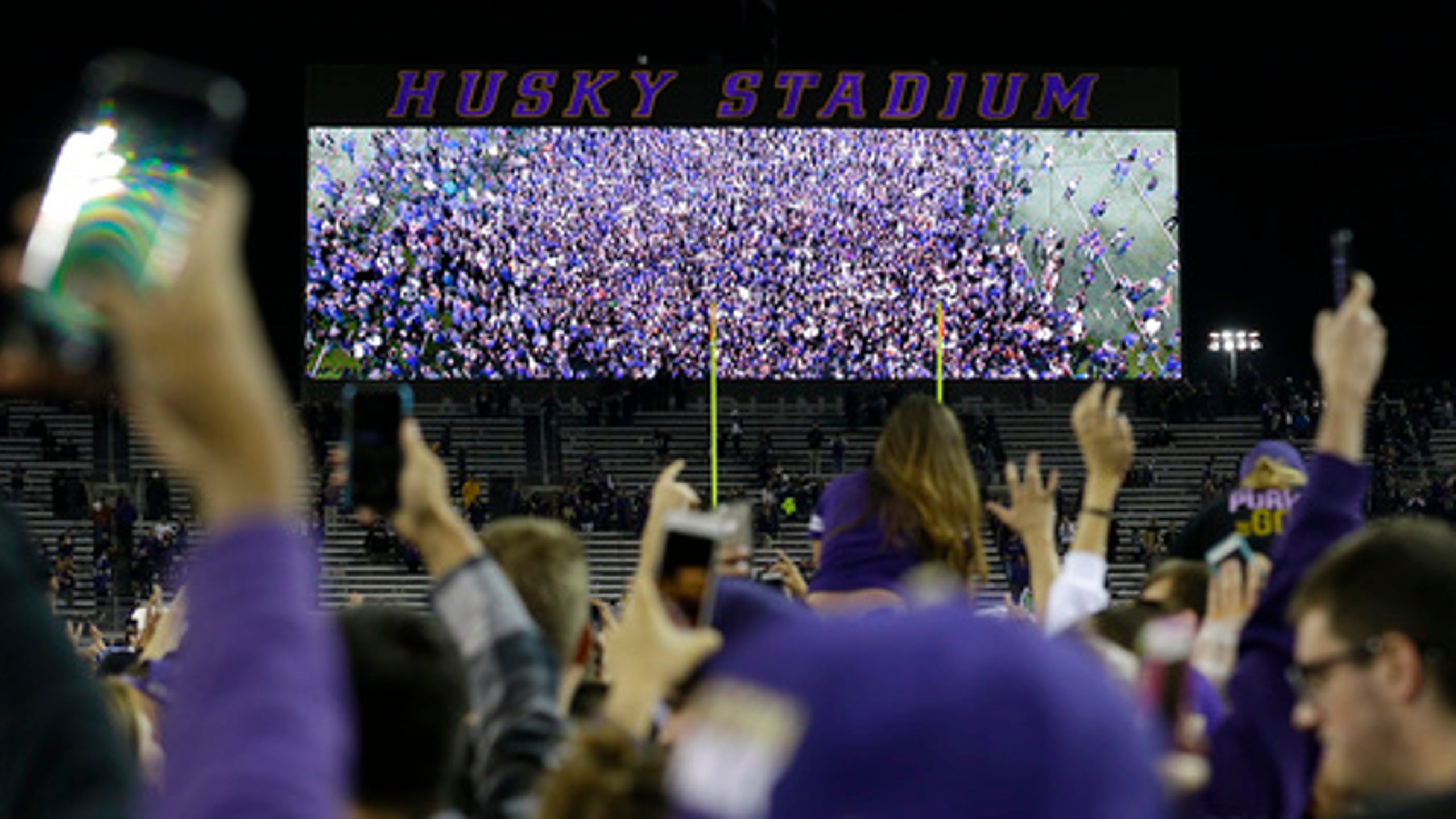 Scare for No. 5 Washington fuels rout of Stanford
BY foxsports • October 3, 2016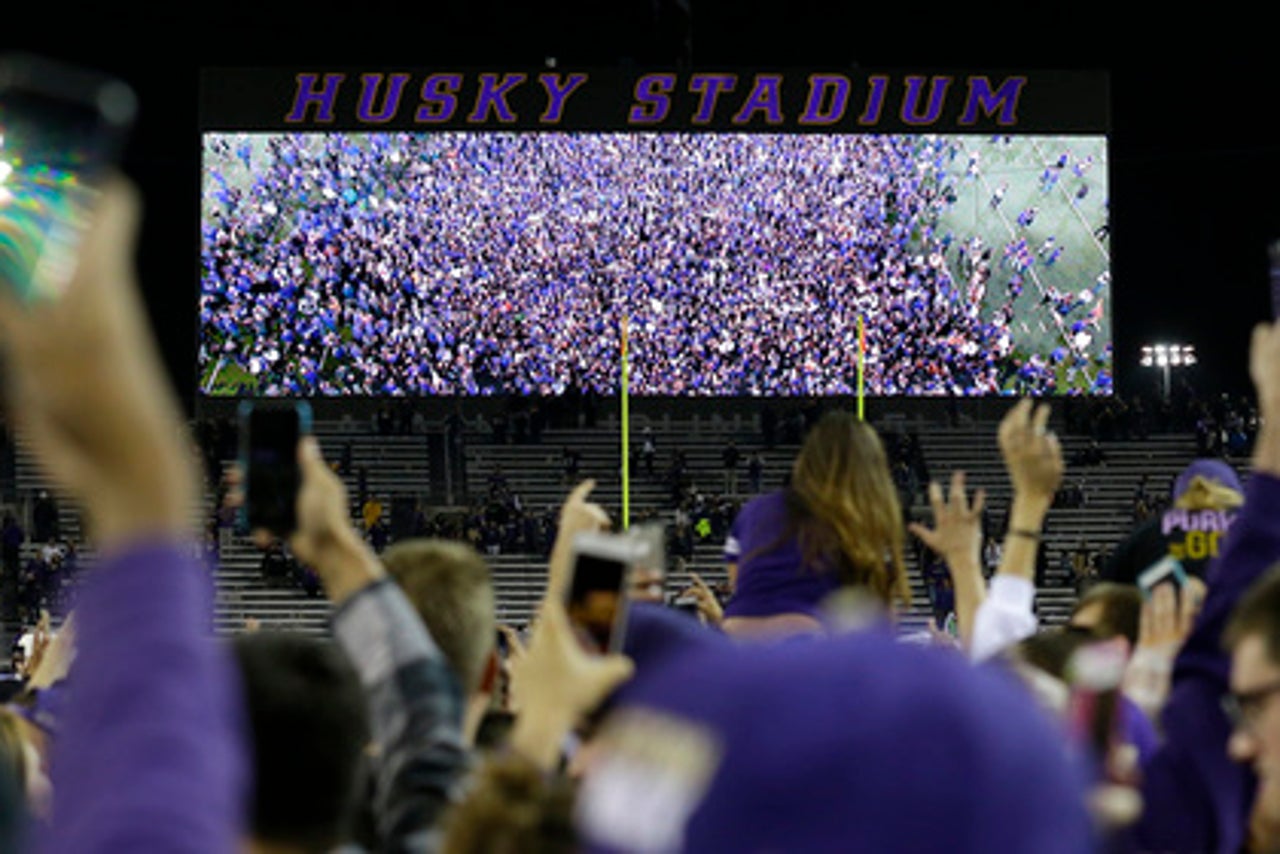 SEATTLE (AP) In hindsight, Washington needed the scare that it received two weeks ago in the desert.
Otherwise, Friday night's beat down of Stanford may not have taken place.
''We actually needed that Arizona game to make sure we knew how to handle what happened, how to handle that pressure, how to handle getting punched in the mouth,'' Washington defensive lineman Elijah Qualls said.
Washington's 44-6 rout of Stanford vaulted the Huskies five spots to No. 5 in this week's AP Top 25. It's the highest ranking for Washington since the end of the 2000 season when the Huskies finished No. 3 in the final poll following a Rose Bowl victory over Iowa.
The last time Washington was ranked this high in October was 1992, when the Huskies spent five weeks at No. 1 before losing to Arizona.
Given the national spotlight as the only Power Five game on Friday night, the Huskies didn't disappoint. What was supposed to be a stage for Stanford star and Heisman Trophy hopeful Christian McCaffrey to shine instead became a Cardinal nightmare, engulfed by purple.
It was Washington's largest margin of victory ever over a team ranked in the AP top 10 and clearly impressed the voters that were left questioning the Huskies' validity a week earlier when they needed overtime to win at Arizona. But in the moments after Washington's most convincing victory over a top opponent in more than a decade, its players freely admitted they needed the challenge provided by the Wildcats to get them ready for Stanford.
''People were saying we were overrated after the Arizona game and people don't understand Arizona is a hell of a team and that was the best competition we had faced at that point,'' Qualls said. ''We kind of got overhyped. I came out jacked because it was Pac-12 play and we kind of got out of our place. We didn't adjust as quickly as we do. We came out overly aggressive and we got out of our minds.''
Washington was far better at sticking to its assignments defensively against Stanford and most impressively controlled the line of scrimmage on both sides of the ball. Washington's 214 yards rushing was just the 11th time in 85 games since the start of the 2010 season the Cardinal allowed 200 or more yards rushing by an opponent.
Washington's defensive line also overwhelmed the Stanford front without the need for exotic blitzes. The Huskies recorded eight sacks of Stanford quarterbacks, with all of them coming from players along the defensive front. Psalm Wooching is listed as a linebacker but in Washington's defensive alignment plays on the line. He had three sacks against the Cardinal.
''Sacking those guys that many times, no, I wouldn't have thought that,'' Washington coach Chris Petersen said. ''I think one thing that really helped that, too, was we kind of got them out of their game plan where they had to throw it probably more than they wanted to throw it and then our guys could pin their ears back. By our offense clicking early and being pretty efficient, I think that's not necessarily where they want to be in terms of their style.''
The win over Stanford and the attention Washington gained because of the victory will only be validated if the Huskies can go to Eugene this week and snap a 12-game losing streak to Oregon.
''You sleep on anybody or you start feeling like `We got it, we got if figured out,' I know what comes next,'' Petersen said. ''These kids have been fun to coach because they've been really, really business-like and they practice hard. If we keep doing that, I like our chances because they'll compete hard.''
---
AP's college football website: www.collegefootball.ap.org
---