Sam Houston, Jacksonville State meet in playoff rematch
December 18, 2015

JACKSONVILLE, Ala. (AP) Jacksonville State's offense has been running up huge numbers behind quarterback Eli Jenkins and tailback Troymaine Pope.
Sam Houston State has been even more prolific leading up to Saturday's showdown in the semifinals of the Football Championship Subdivision playoffs. The Bearkats (11-3) have the nation's top offense led by quarterback Jared Johnson, even though he splits time with UAB transfer Jeremiah Briscoe.
The top-ranked Gamecocks (12-1) are fourth in total offense and are riding a nation's best 11-game winning streak since an overtime loss to Auburn.
''Looking at Jacksonville State is like looking in a mirror,'' Sam Houston coach K.C. Keeler said. ''They look a lot like us. Every FCS team we've played this year, I've felt we were the more talented team. This game is the first time this season that I'm saying the team we face is as talented if not more so.''
It's the first time Jacksonville State has made it this deep into the FCS playoffs and no Ohio Valley Conference team has advanced to the championship game since 1982. Sam Houston is making its fourth semifinal trip in five years and sixth overall.
The Bearkats knocked Jacksonville State out in the second round, 37-26, last season.
''They have a great team and they proved that to us last year,'' second-year Gamecocks coach John Grass said. . We didn't play our best and we turned the ball over three times in that game. The turnovers were big in the game and they had some explosive plays that we have to cut down on this year.''
---
Some other things to watch for in this semifinal game:
POINTS APLENTY: It's no disrespect to the defenses to expect a high-scoring game. Sam Houston is averaging 551.1 yards and 43.3 points per game. The Gamecocks' numbers aren't far behind: 520.8 yards and 39.4 points.
PRODUCTIVE QBS: The Bearkats' Johnson is the Southland Conference offensive player of the year, while Jenkins earned the same honors in the OVC. Johnson has 2,675 yards of total offense while Briscoe has another 1,709 yards. ''Their ability to throw has really opened up their offense,'' Grass said. ''They have a great running back, talented receivers and a physical offensive line. They have a lot of weapons.'' Jenkins, a second-team Associated Press All-American, has 5,241 yards and 34 touchdowns passing while running for 1,030 yards and 13 scores.
RUNNING HOT: Jenkins and Pope have combined for 797 yards and 11 touchdowns on the ground in the Gamecocks' two playoff games. Pope has taken over in the second half of both games with 199 yards after halftime against Chattanooga and 208 against Charleston Southern. For Sam Houston, Corey Avery has run for 1,402 yards and 15 touchdowns.
HARD TO BLOCK: Jacksonville State has racked up 123 tackles for loss and 37 sacks, led by Chris Landrum (16 TFLs, 7 sacks) and Darius Jackson (16.5, 6). Sam Houston defensive end P.J. Hall has 11 sacks and 21 tackles behind the line. Hall has also blocked a punt, four field goals and five extra point attempts over the past two seasons.
---
---
2022 NCAA Men's Tournament Top Moments: Badgers, Spartans hold on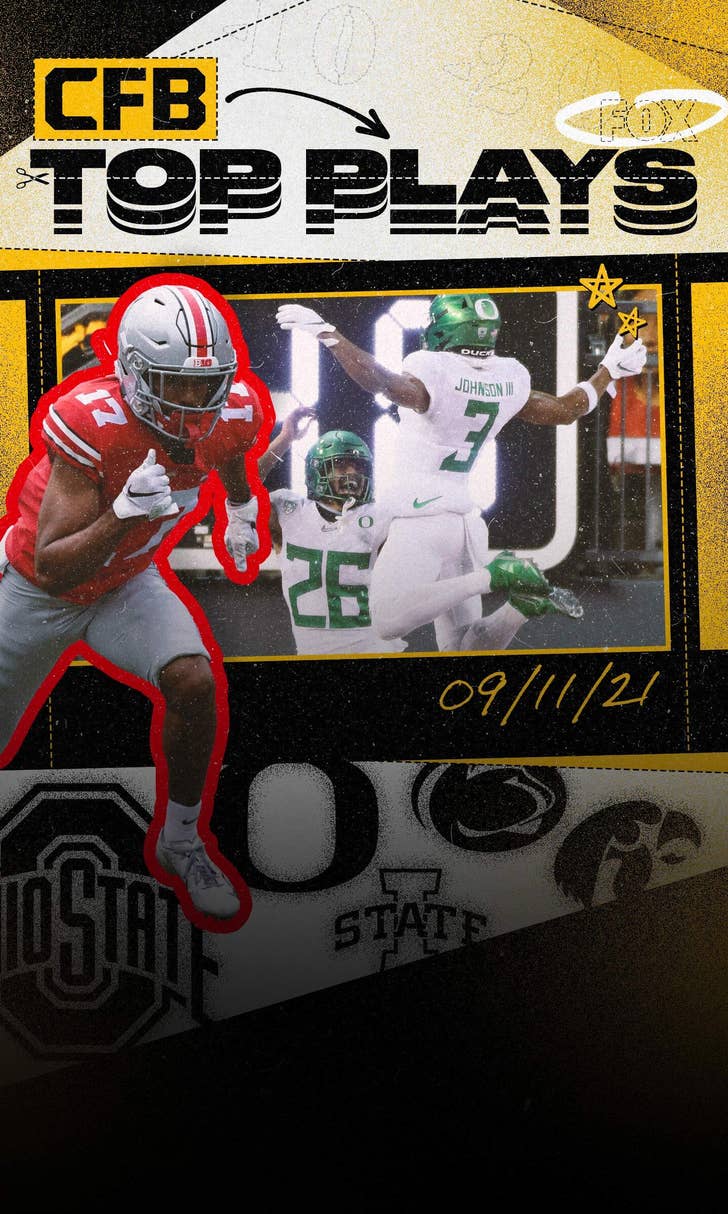 College Football Week 2 Top Moments: Oregon-Ohio State, Texas A&M-Colorado, more