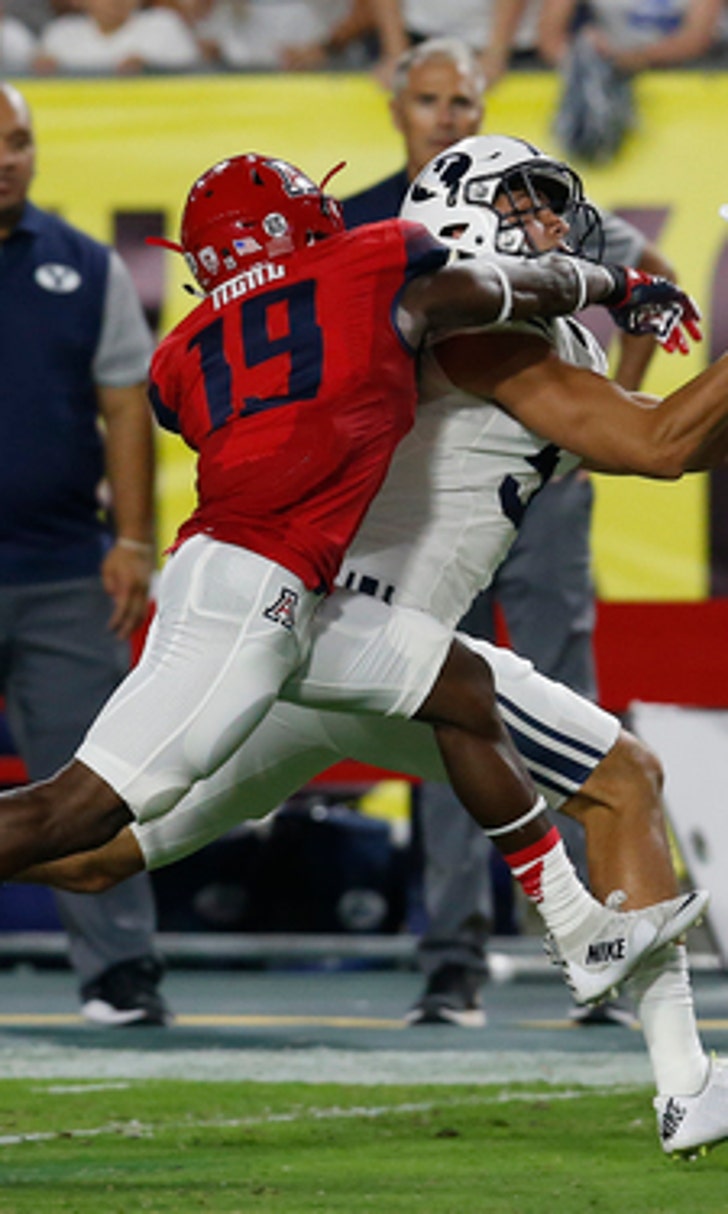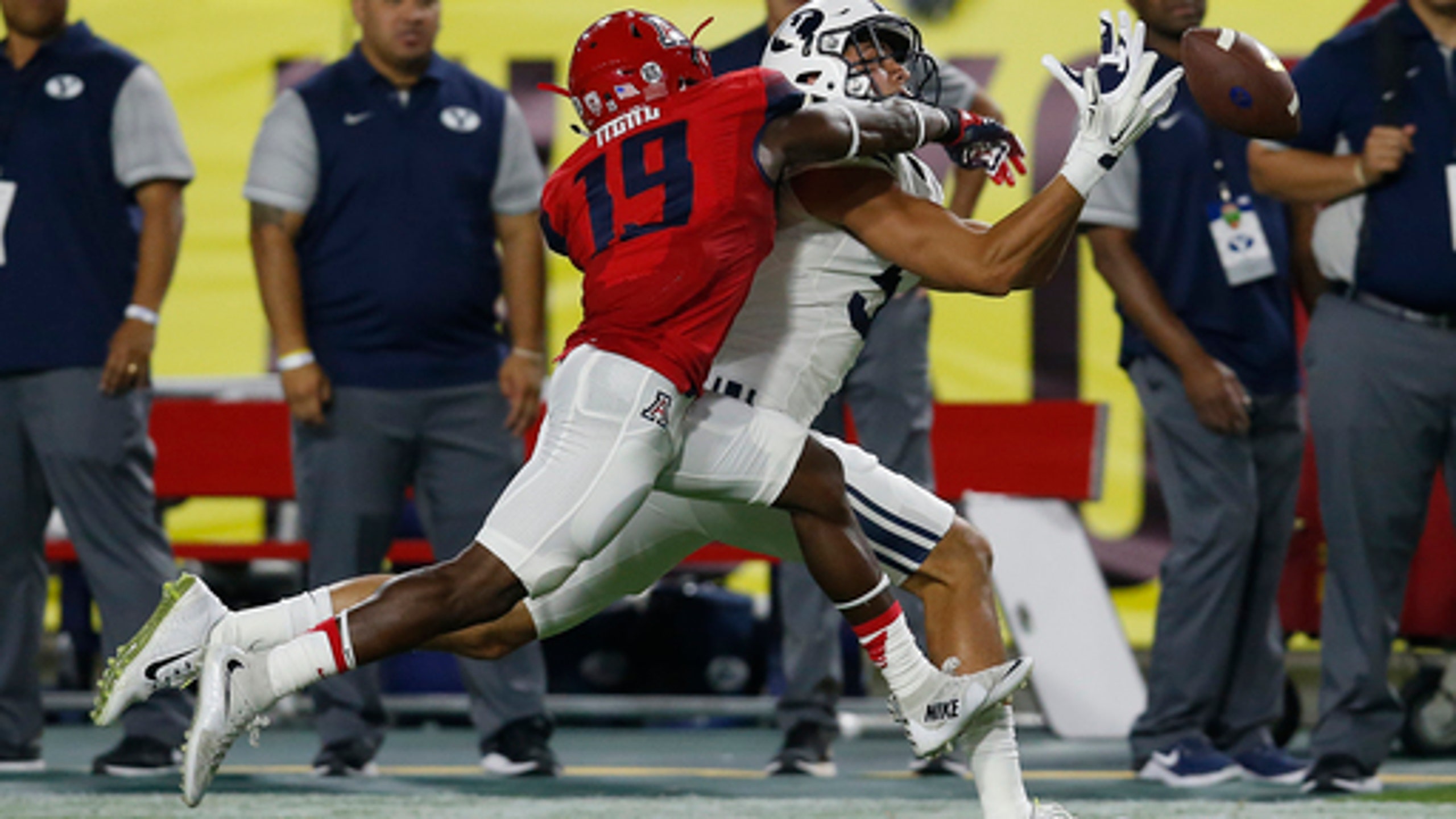 Rodriguez: Arizona's problems fixable
BY foxsports • September 5, 2016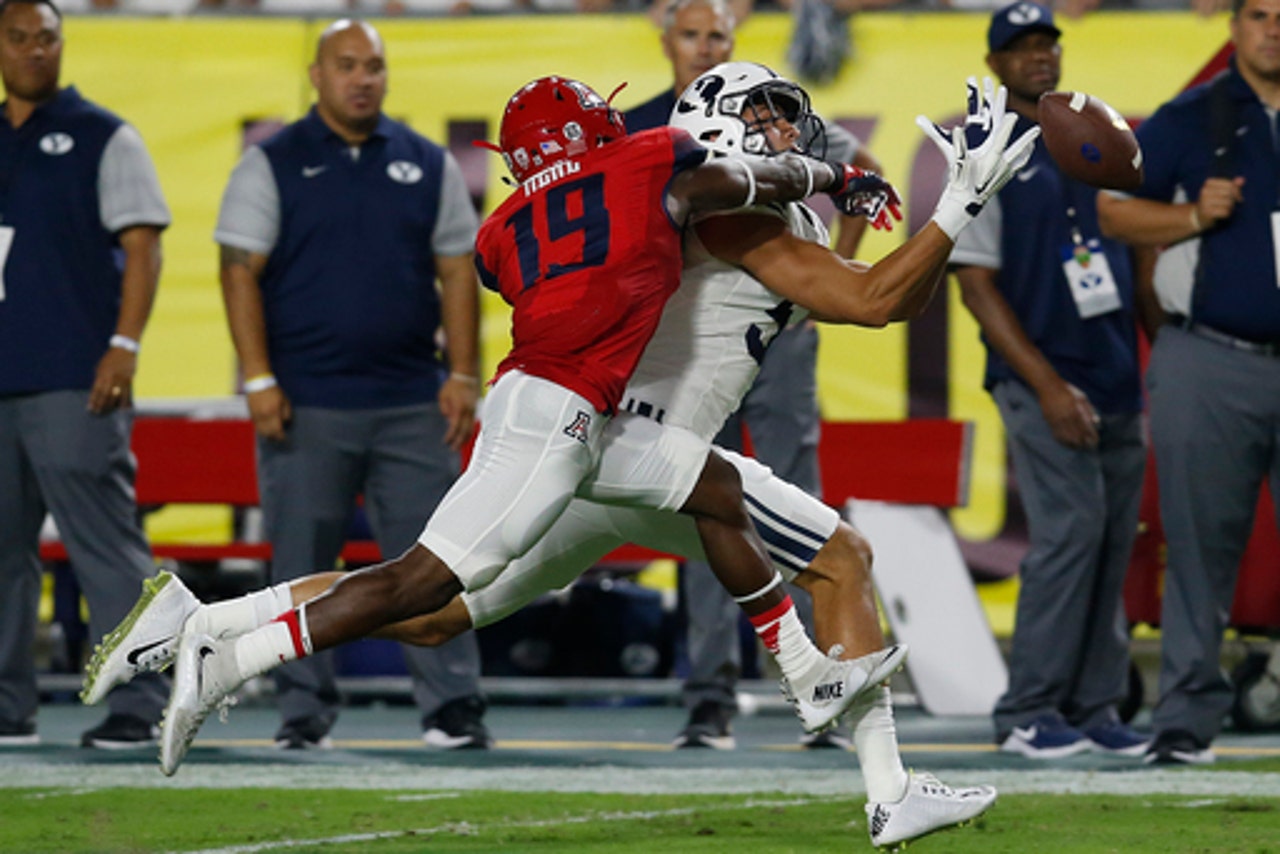 TUCSON, Ariz. (AP) Arizona's offense missed opportunities for big plays and sputtered for three quarters against BYU. The defense had issues tackling and gave up a game-winning drive the final 90 seconds.
The special teams had its share of breakdowns, leaving the offense buried in its own end most of the night.
Some of it was first-game jitters, some of mental and physical errors.
None of it had coach Rich Rodriguez too concerned.
''The things that we need to get fixed are fixable,'' Rodriguez said on Monday. ''It's not something like, oh gosh, this will be an issue all year. It shouldn't be. We can get `em fixed.''
Arizona entered its fifth season under Rodriguez with plenty of questions, particularly at quarterback and on defense.
The Wildcats learned a few things in Saturday night's 18-16 loss to BYU in Glendale, but there's still a long way to go in knowing where this team stands.
At quarterback, the race had been between junior Anu Solomon and sophomore Brandon Dawkins since the spring.
Solomon was named the starter a few hours before the opener and was inconsistent against the Cougars.
He was good at times, scrambling away from the constant pressure being brought by BYU and helped lead the Wildcats on a pair of fourth-quarter scoring drives.
Solomon held the ball too long at other times - he was sacked four times - had two costly interceptions and missed a couple of opportunities that might have gone for big plays. He finished with 213 yards on 20-of-30 passing and lost 20 yards on seven rushing attempts.
''He made some nice plays, but he also missed some plays that he normally would make,'' Rodriguez said. ''He saw the field well at times and other times he didn't see it as well as he has in the past.''
Rodriguez considered using Dawkins, a better runner than Solomon, a few times Saturday night, but circumstances - particularly bad field position - kept him from pulling the trigger.
That won't happen for Arizona's home opener against Grambling State this Saturday or in the future.
''He (Dawkins) does bring a different element and can run and I would have liked to get him in there a couple of series,'' Rodriguez said. ''Going forward, we will be conscious of that.''
It didn't help that Arizona's offensive line had trouble with BYU's multiple defensive fronts early and its aggressive style throughout the game.
One of the nation's highest-scoring teams since Rodriguez arrived in the desert, the Wildcats had no points and minus-12 yards rushing on 13 carries in the first half before finding a rhythm in the fourth quarter.
''Things that in practice you do perfectly, easy things to do, we really didn't just execute well,'' right guard Jacob Alsadek said. ''Those things were the problems we had up front.''
Special teams added to Arizona's offensive woes.
Because of inadequate kick returning, the Wildcats started most drives deep in their own end, including once from the 1 and another from the 2-yard line.
Being cramped in its own end limited Arizona's offensive options and put the brakes on its usual fast-paced tempo. Usually one of the national leaders in plays per game, the Wildcats ran just 56 against BYU.
''We've got to get better field position going forward,'' Rodriguez said. ''We're an explosive team, but to ask anybody to start two or three times at the 1-yard line is kind of tough.''
Arizona's defense, the weak part of the team since Rodriguez's arrival, was solid for most of the game, but wore down late.
The small-up-front Wildcats allowed BYU running back Jamaal Williams to bull through them for 162 yards and let the Cougars march down the field quickly to set up Jake Oldroyd's game-winning field goal in the closing seconds.
Arizona also failed to create a turnover.
''People say you've got to get turnovers, but you can't just talk about how you're going to get turnovers,'' Rodriguez said. ''You get turnovers by aggressive play, confusion, making them uncomfortable and we didn't do that to them defensively. We've got to create turnovers going forward.''
A lot to work on, yes, but as Rodriguez put it, the problems are fixable.
---
AP college football website: www.collegefootball.ap.org
---