College Football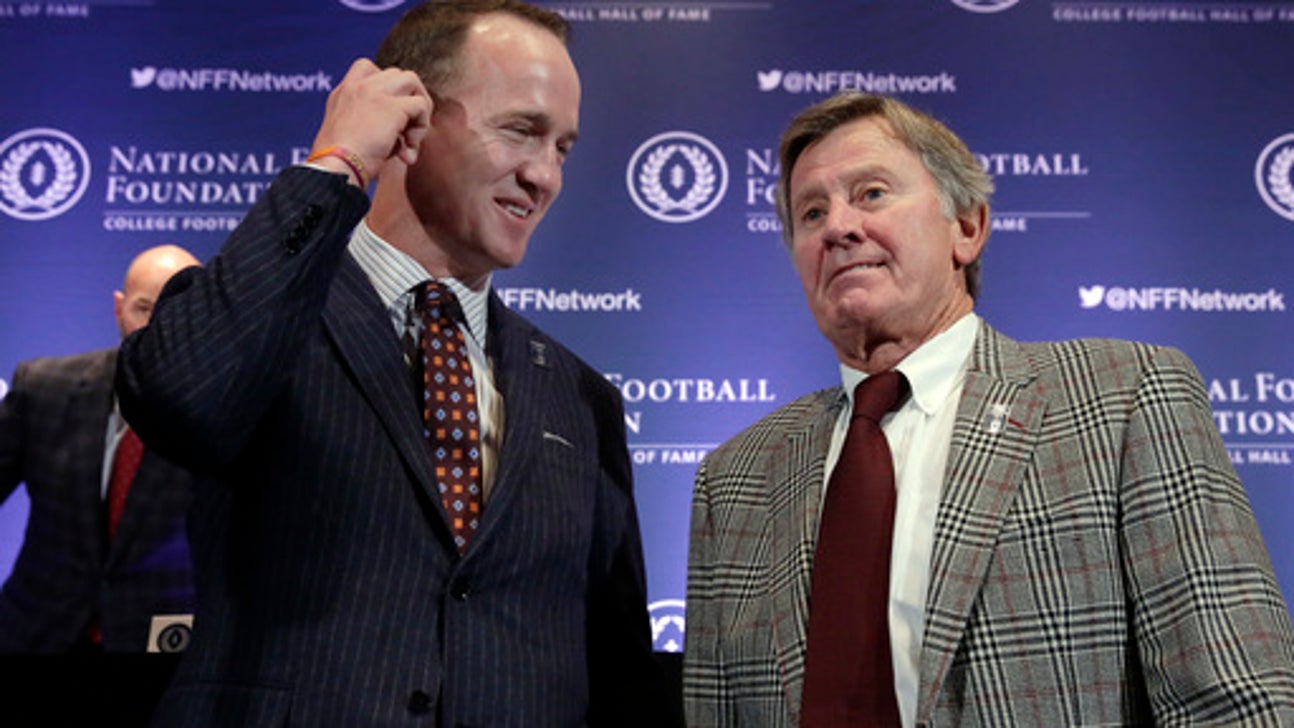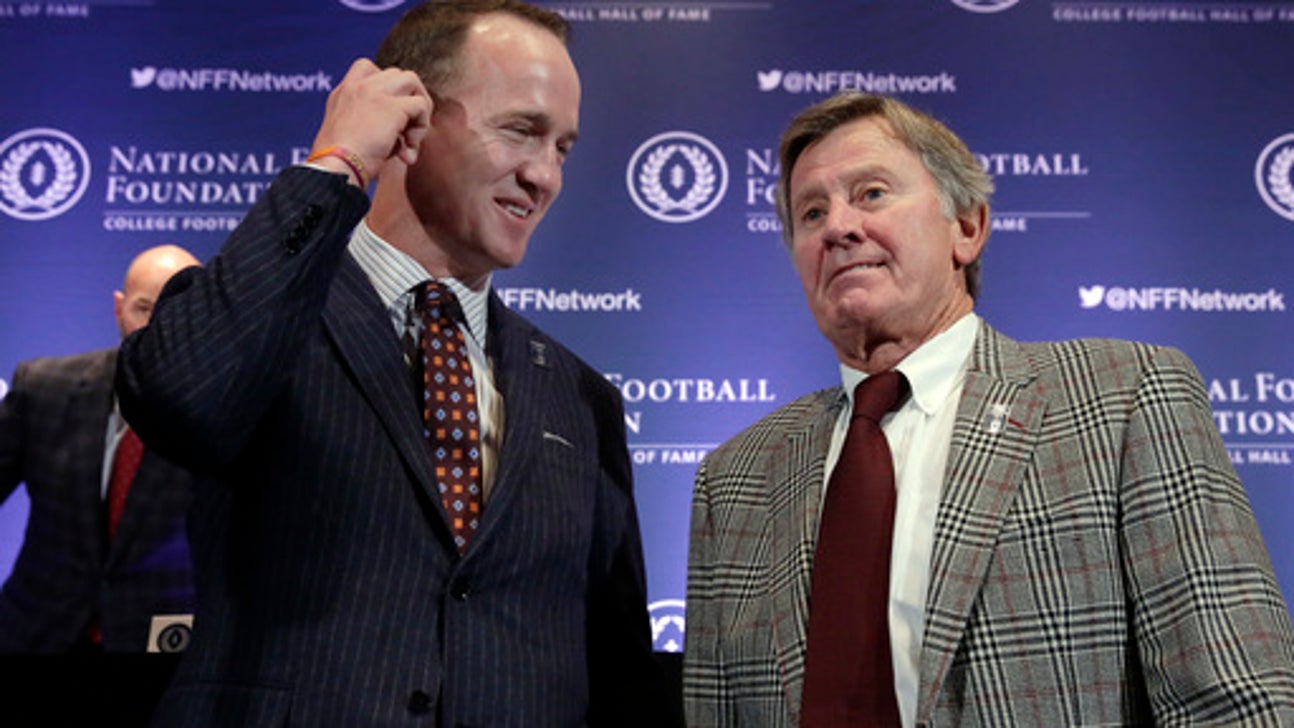 College Football
Rivals Manning, Spurrier enter College Hall of Fame together
Updated
Mar. 4, 2020 5:33 p.m. ET

NEW YORK (AP) After the class picture of the latest Hall of Fame inductees was taken, Peyton Manning made his way over to Steve Spurrier for another handshake and some chit-chat before heading off in opposite directions to do media interviews.
The former Tennessee quarterback and former Florida coach had a one-sided rivalry that helped define an era of Southeastern Conference football. Manning set records in Knoxville, Tennessee, and won just about every award short of the Heisman Trophy, but his teams never beat Spurrier's mighty Gators.
Famous for his zingers, Spurrier said on the rare occasion he runs into Manning these days, there is no trash talk. There's just mutual admiration and the chance to talk ball with one of the best quarterbacks the coach has ever seen. The secret to beating Manning was really no secret at all, Spurrier said.
''We just got ready to play the best we could,'' Spurrier said. ''Offense. Defense. Just seemed to work out. They didn't have their best game a lot and it seemed like we always played well.''
Spurrier and Manning were inducted into the College Football Hall of Fame on Tuesday night at the National Football Foundation's awards banquet in Manhattan.
The rest of the players in Hall of Fame class included Marshall Faulk of San Diego State; 2004 Heisman Trophy winner Matt Leinart of Southern California; Bob Crable of Notre Dame; Kirk Gibson, the National League MVP in 1988 and former Michigan State receiver; Bob McKay of Texas; Dat Nguyen of Texas A&M; Mike Ruth of Boston College; Brian Urlacher of New Mexico; and Adrian Peterson of Georgia Southern.
''He's the real Adrian Peterson,'' Urlacher said of his old Chicago Bears teammate.
Peterson's college career ended in 2001, a few years before that other Adrian Peterson became a star at Oklahoma and went on to a brilliant career in the NFL. This Peterson still holds the Division I career rushing record with 6,559 yards.
Peterson said he always remembered what his first football coach told him when he was growing up in Alachua, Florida.
''You should never let one person bring you down. From the age of 6, that kind of stuck with me,'' he said.
The other coaches inducted into the Hall of Fame were Larry Kehres, who led Division III Mount Union to 11 national titles and a .930 winning percentage in 27 seasons, and Danny Ford, who coached Clemson to its first national championship at the age of 33.
Spurrier became the fourth person to be inducted into the hall as both a player and a coach. Spurrier started his head coaching career at Duke from 1987-89 and credited his time there with allowing him to understand what it took to have a winning team.
''The offense had to play close to perfect just about every game. We couldn't play stupid and have touchdowns called back to have any chance to win. We had outstanding offensive guys. Defense was a little light, but they played their hearts out. So whatever kind of coach I became, I think I learned it at Duke University,'' Spurrier said.
He went on to coach at Florida, where he also won the Heisman in 1966, and went 122-27-1 with the Gators, including a national title in 1996. After a brief stint with the Washington Redskins, he returned to college with South Carolina and became its winningest coach, too.
Manning played four years at Tennessee, passing up a chance to leave early and be a high draft pick. He finished with 11,201 yards passing and 89 touchdown passes and was second in the Heisman Trophy voting in 1997.
He follows in father Archie Manning's footsteps to the Hall of Fame. They are first father-son duo to be inducted into the College Football hall. Archie Manning was a star at Mississippi before going on to a long and successful NFL career, mostly with the New Orleans Saints.
Peyton Manning said he was 13 when his father was inducted and recalled being allowed to skip school with his brothers, Eli and Cooper, to attend the ceremony.
''First time wearing a tuxedo; first time being in New York. So that was a big deal,'' Peyton Manning said. ''But I can remember what a big deal it was to my dad, that honor. A lot of Ole Miss people were here.''
Manning said he allowed his kids to skip school to be at the ceremony, too.
''So it's kind of surreal thinking I'm going to experience that same moment tonight,'' Manning said.
---
Follow Ralph D. Russo at https://twitter.com/ralphDrussoAP
---
More AP college football coverage: http://collegefootball.ap.org and http://twitter.com/AP-Top25
---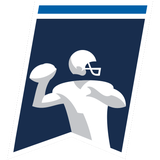 Get more from College Football
Follow your favorites to get information about games, news and more
---