Rivals and friends: Joey Bosa offers an update on Jake Rudock's health
Published
Dec. 3, 2015 12:23 p.m. ET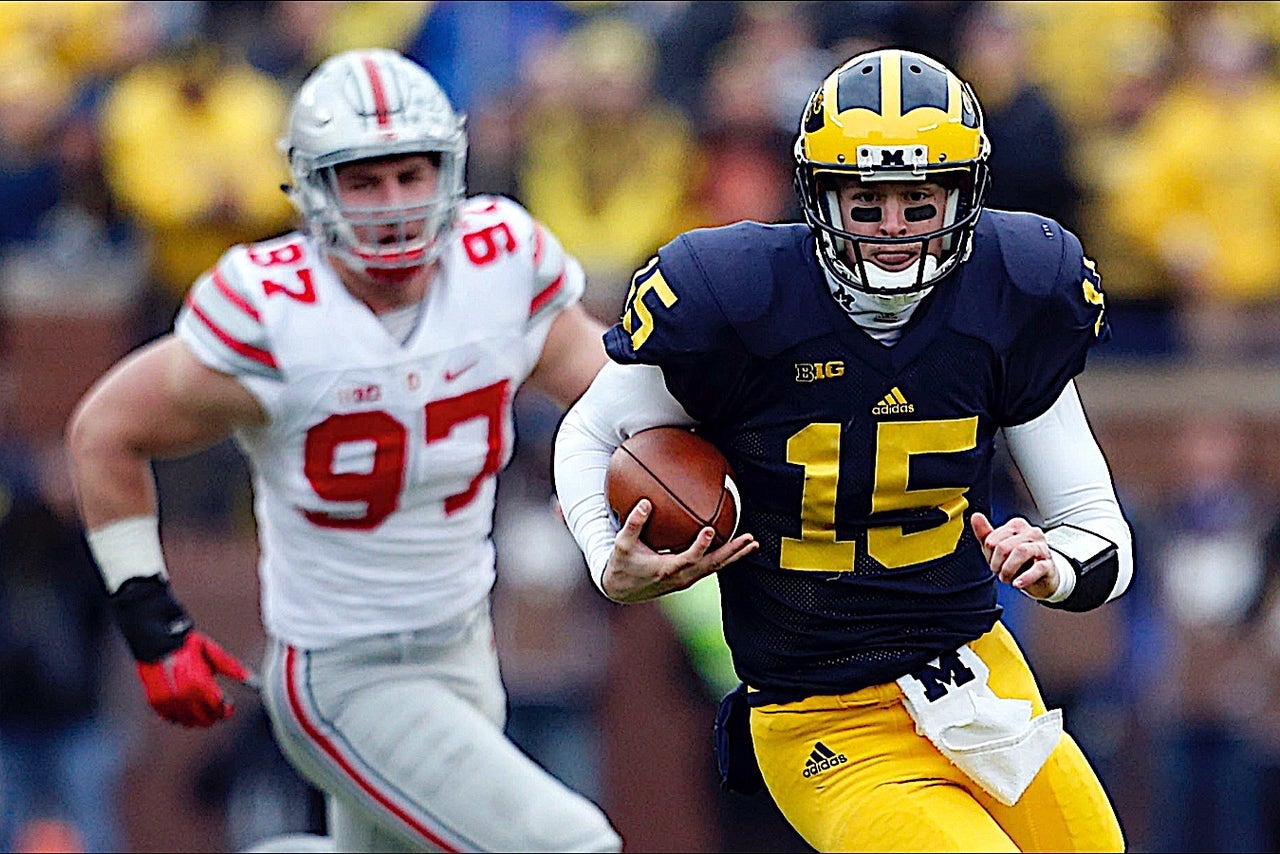 Joey Bosa, Ohio State's star defensive end, got in touch with Michigan quarterback Jake Rudock after the Buckeyes beat the Wolverines 42-13 on Saturday. 
It only makes sense since Bosa knocked his former teammate at Fort Lauderdale St. Thomas Aquinas High School in Florida out of the game with a blind-side hit in the fourth quarter. 
Without getting into specifics, Bosa told reporters in Columbus on Wednesday that Rudock's injury is not considered overly serious.  
The two-time Big Ten Defensive Lineman of the Year also offered a reminder of how things often go on social media these days. 
Rudock wasn't able to finish Ohio State's 42-13 win over the Wolverines, but he hopes to be available for Michigan's bowl game. 
(H/T Detroit News) 
"We mess around with each other, talk about the funny rivalry and all the great comments I got on my Instagram post about how classless, and how much of a dirtbag I am for messing with one of my friends from high school. But we both had a laugh, and he's doing fine."
---
---