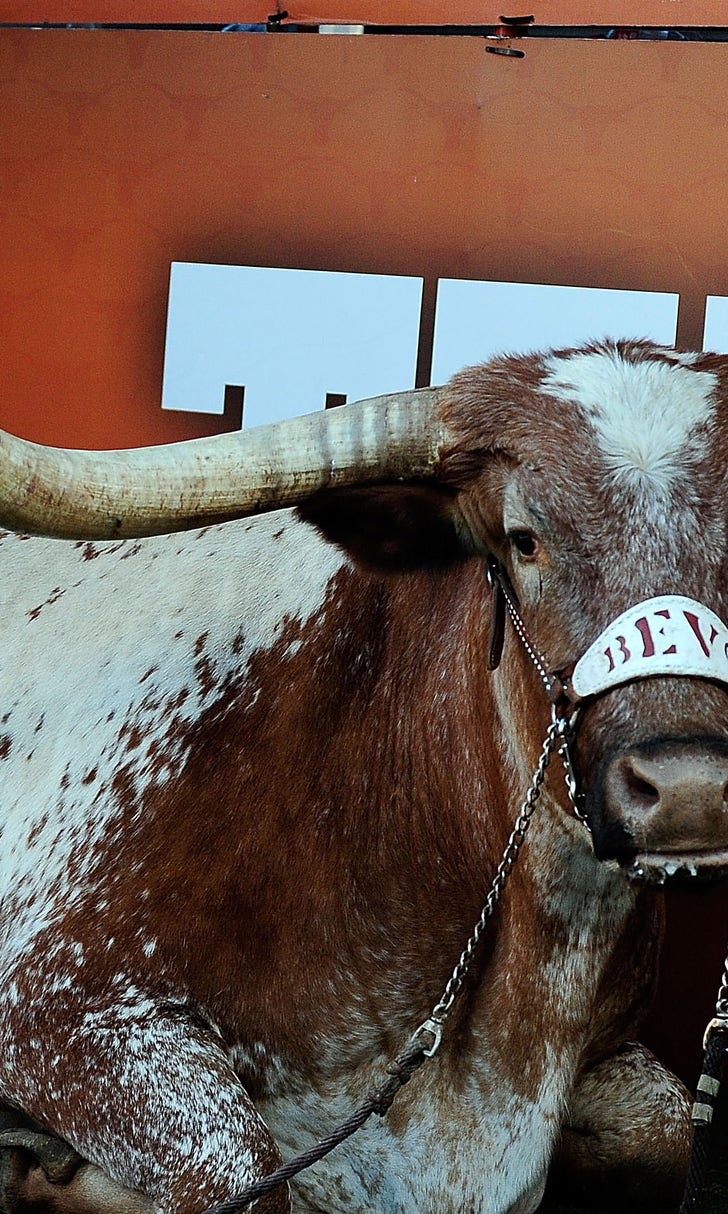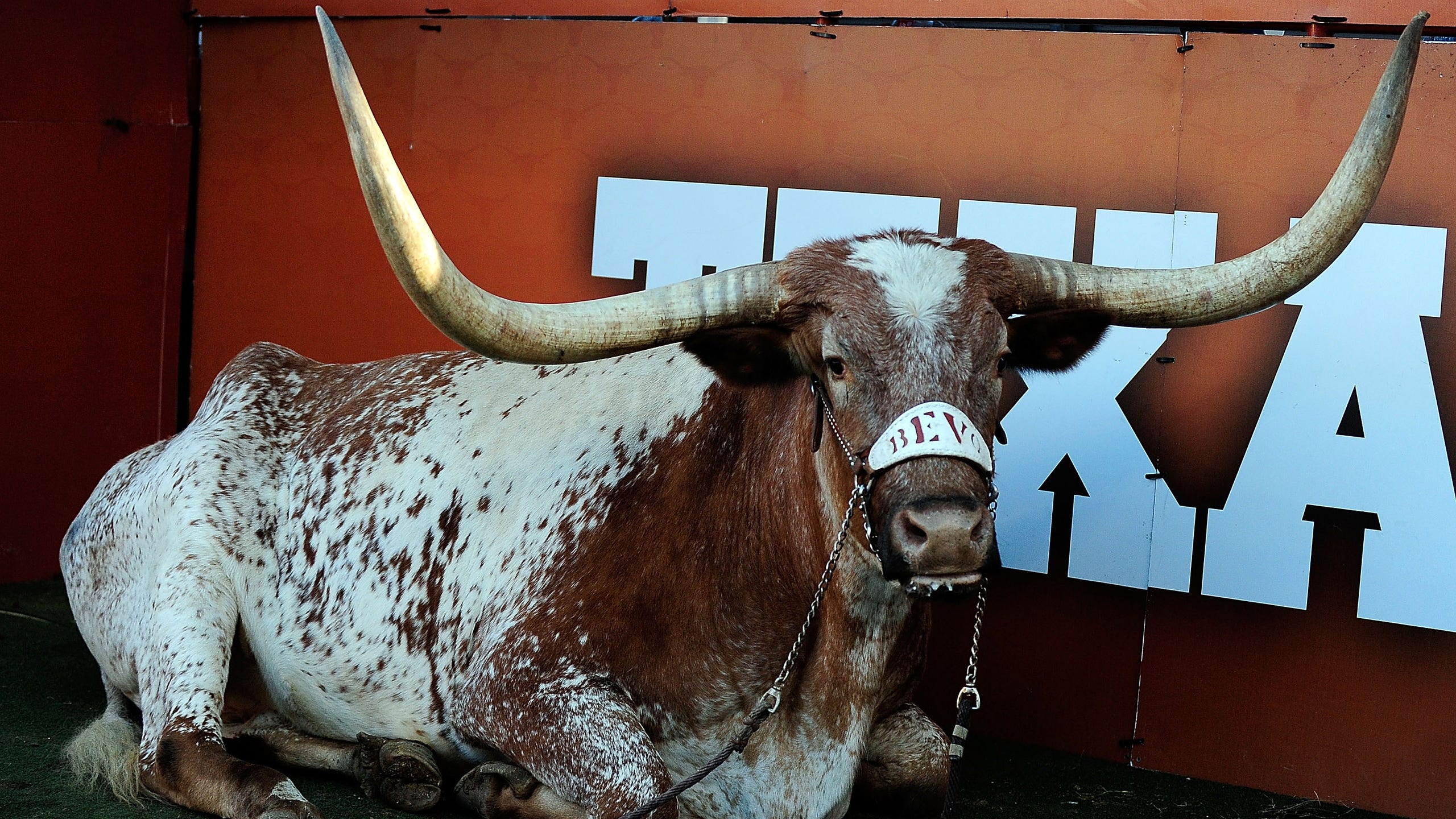 RIP, Bevo XIV: Texas mascot passes away peacefully in his sleep
BY foxsports • October 16, 2015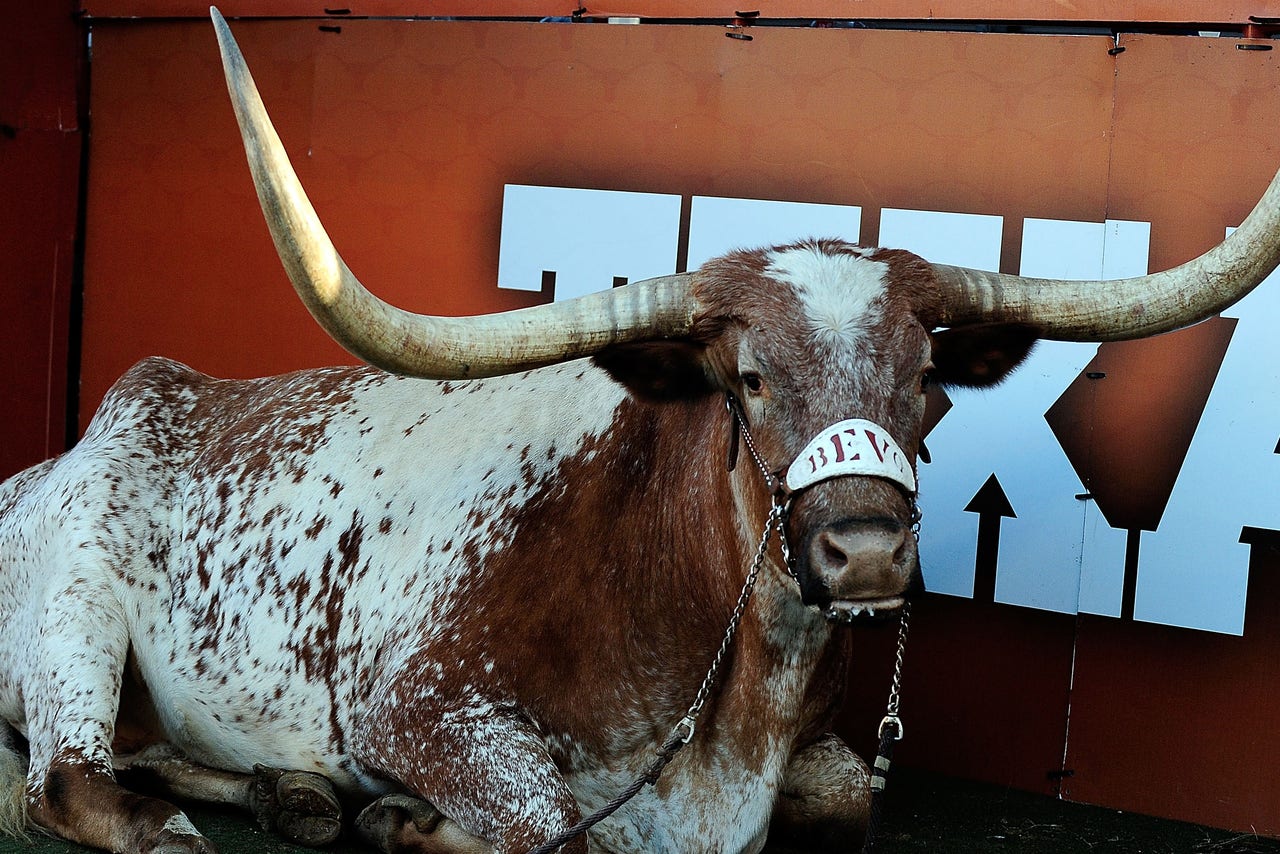 University of Texas mascot Bevo XIV passed away peacefully in his sleep Friday morning, the school announced, shortly after being diagnosed with cancer.
After his preliminary diagnosis of bovine leukemia virus was confirmed this week, Bevo XIV was immediately retired as Texas' mascot, a position the steer proudly served since 2004. He had been resting at his ranch, where he died in the company of his "best longhorn friend Spike and John T. and Betty Baker, the owners and caretakers of both Bevo XIV and his predecessor, Bevo XIII," the school announced in a statement.
"Bevo XIV was so much more than a traditional mascot — he was so big and strong, but he had such a sweet personality and a gentle soul," Ricky Brennes, executive director of the Silver Spurs and Bevo XIV's regular traveling partner said in the release. "He loved the attention that came with being Bevo, but was very cool, calm and smart. Like a dog he would come when called by name, show up to the house looking for treats and even roll over on his side so Mrs. Baker could rub his belly. He did so much for his university and community. His last few days provided great memories, but we miss him already."
The 2,100-pound steer was unable to travel to the Cotton Bowl in Dallas last week to witness the Longhorns' upset victory over Oklahoma on Saturday. But the longhorn (born Sunrise Studly) did get to enjoy a special moment this week with the gold cowboy hat trophy annually awarded to the winner of the Red River Showdown.
Just one day earlier, Bevo received a retirement gift from Arkansas mascot Tusk, whom Bevo thanked via his Twitter account.
The search for Bevo XV will begin immediately, the school announced. The next Bevo is expected to be on the sideline for the 2016 football season, including Thanksgiving, the 100th anniversary of Bevo's first appearance at a Texas football game.
Although Bevo XIV witnessed some difficult times over the last few seasons, including former coach Mack Brown's departure after 16 seasons and the team's slide from the national picture, he witnessed some of the best moments in Longhorns football history, including back-to-back Rose Bowl victories, the latter of which crowned Texas as national champions in January 2006.
---