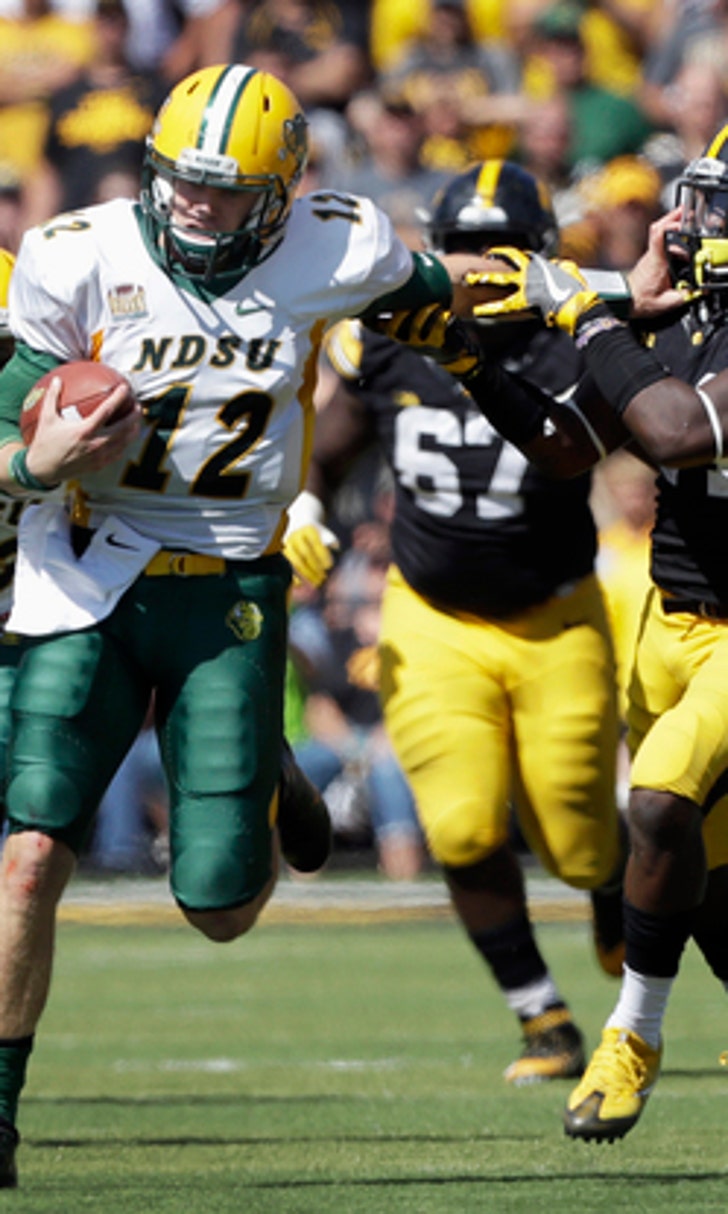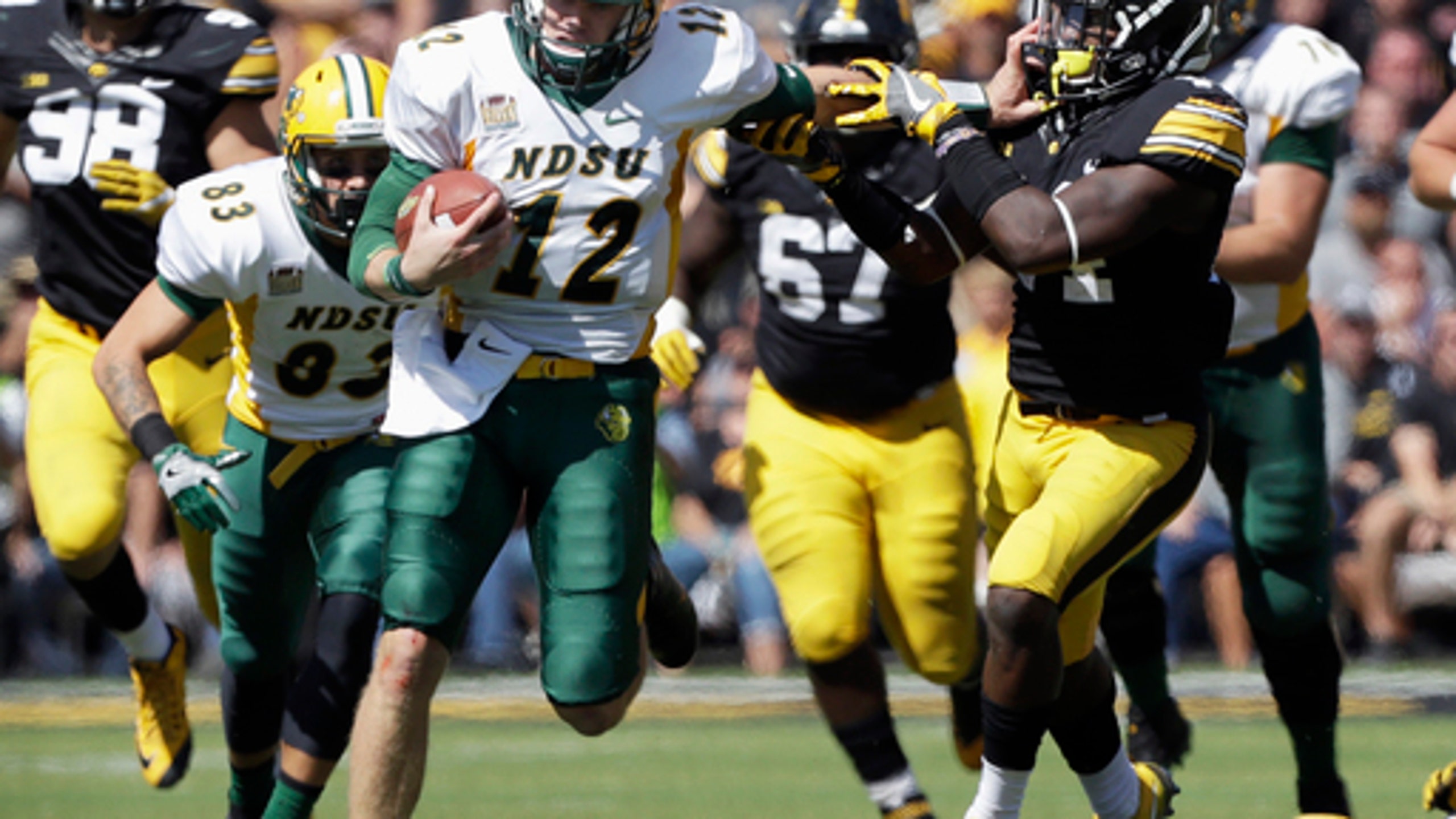 Rested, resolute Bison begin bid for 6th straight FCS title
BY foxsports • December 1, 2016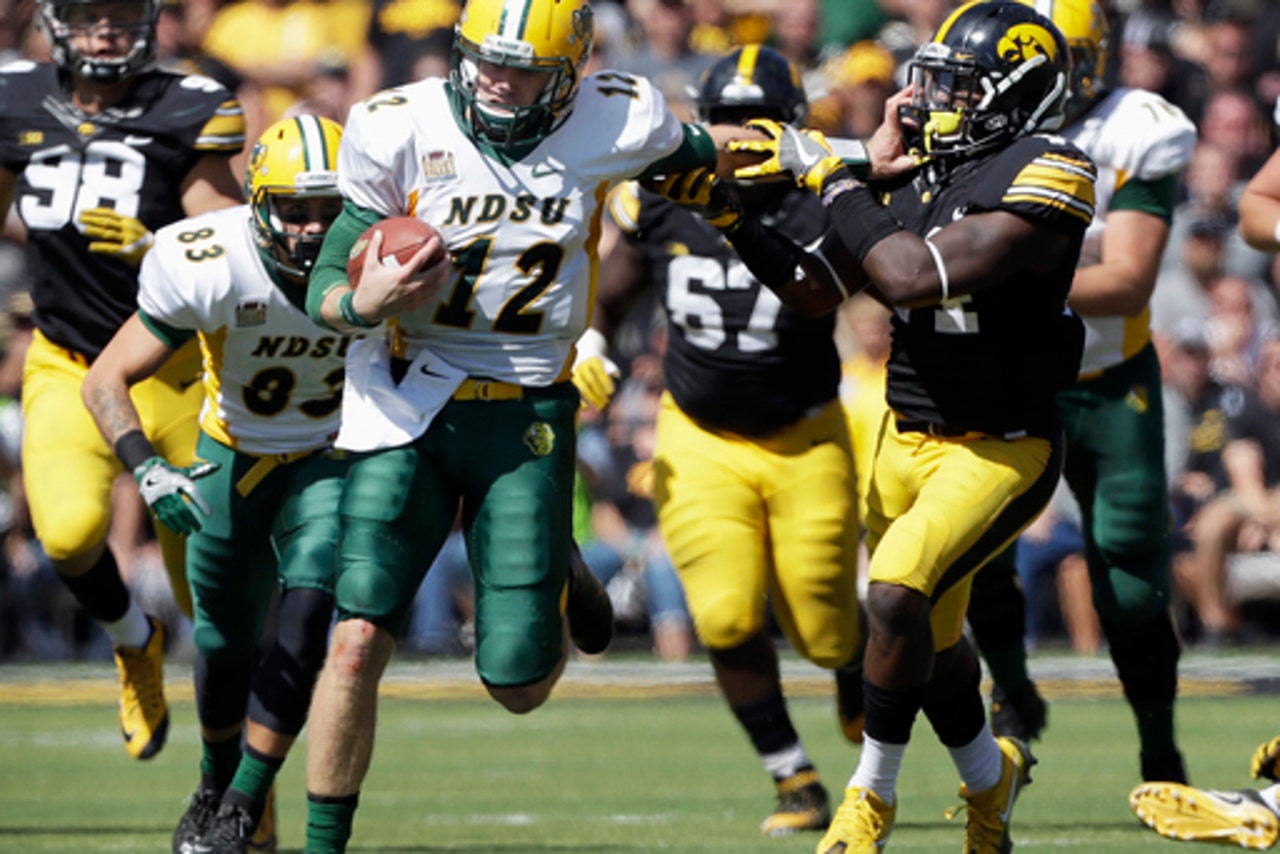 FARGO, N.D. (AP) North Dakota State quarterback Easton Stick sat in a deer stand. Defensive end Greg Menard enjoyed home cooking. Offensive lineman Zack Johnson watched Netflix. Running back Lance Dunn did nothing, as in what he called ''zero exercise.''
Those were the rewards of the bye that goes to the top seeds for the first week of the Football Championship Subdivision playoffs. It has translated into an annual three-day hiatus for the five-time defending national champion Bison, who have played more games than any other college football team since 2010.
''Football is year-round for us,'' Dunn said. ''You don't really get that many days off.''
And when they get back to business, the Bison are nearly unbeatable. They have won 23 straight games after open weeks in the regular season and playoffs since a 2005 home loss to UC Davis. That streak includes 13 home games, five road games and five title games in Frisco, Texas.
The No. 1-seeded Bison (10-1) open their quest for six straight Saturday at the Fargodome against the San Diego Toreros (10-1). If the after-bye week numbers weren't daunting enough, North Dakota State is 16-0 at home in the FCS playoffs.
Bison coach Chris Klieman said the week off is important in a grueling playoff run for FCS teams, which have fewer scholarships and players than their Bowl Subdivision counterparts. Klieman would prefer an FCS playoff system that has 16 instead of 24 teams and ends before Christmas.
''I just think it's an awful lot of football,'' he said. ''They aren't doing that anywhere, other than at the professional level. It's difficult for guys to keep their bodies fresh, nonstop, from end of July through Christmas.''
Klieman gave his players and coaches three straight days off, beginning with Thanksgiving Day. Stick took some time to work on his newest hobby, bow hunting. It was too foggy to spot many deer, but the sophomore from Omaha, Nebraska, said the outdoor activity suits his laid-back personality.
''I've got no problem just sitting out there and relaxing a little bit,'' Stick said. ''It was my first time out there with a bow. I'm really excited about that.''
Stick has started 19 games since his redshirt season, winning all but one. He took over last year when Carson Wentz went down with an injury, and went 8-0, including three playoff victories. Wentz came back to guide the Herd in the championship game.
''More comfortable, obviously. Been through it before,'' Stick said about his second postseason run. ''At playoff time it's amped a little bit. But at the same time, it's just a game. You have to treat it that way. You can't make it too big. You just go out there and play.''
Johnson, the left guard who is a candidate for the NFL draft, said about the only move he made during the break was to a store to buy the movie ''Sausage Party.'' While he admitted that the respite was ''pretty nice,'' he downplayed the toll of playing a nonstop schedule.
''I don't get sick of it. I love playing football. It's why I'm here. It's what I love to do,'' Johnson said. ''And now it's playoff football. It's win or go home. We want to prove ourselves against the rest of the country.''
---
More AP college football: www.collegefootball.ap.org and https://twitter.com/AP-Top25.
---