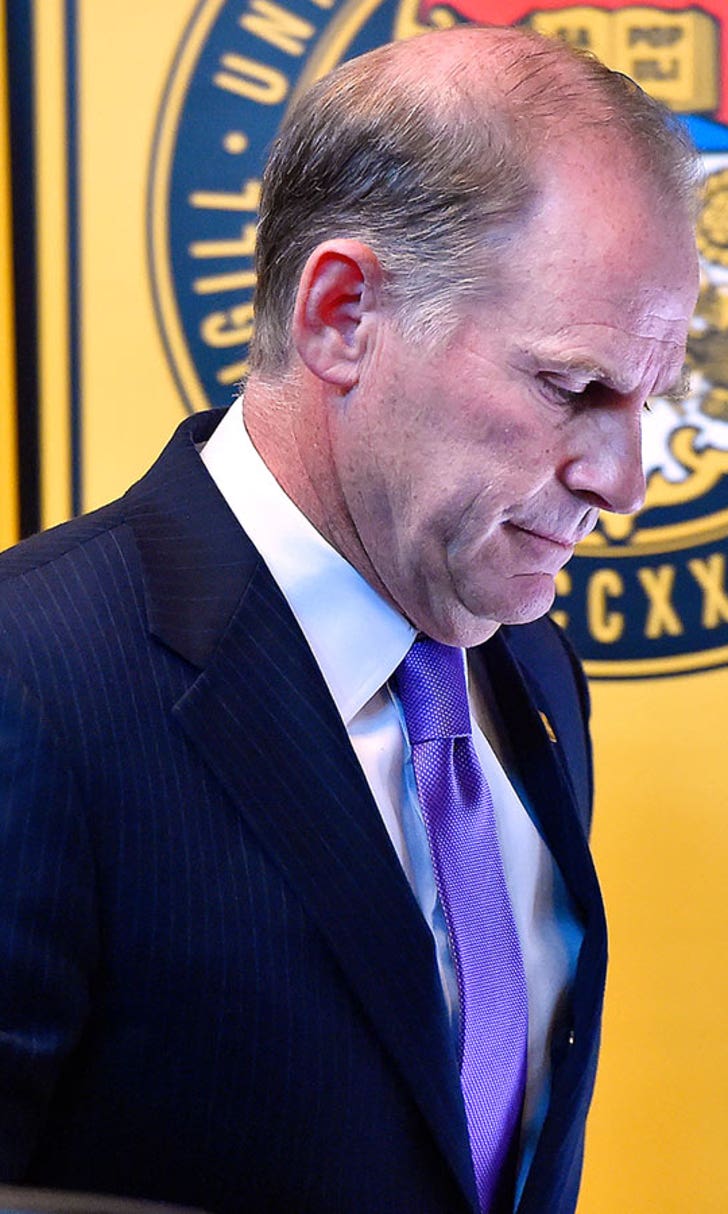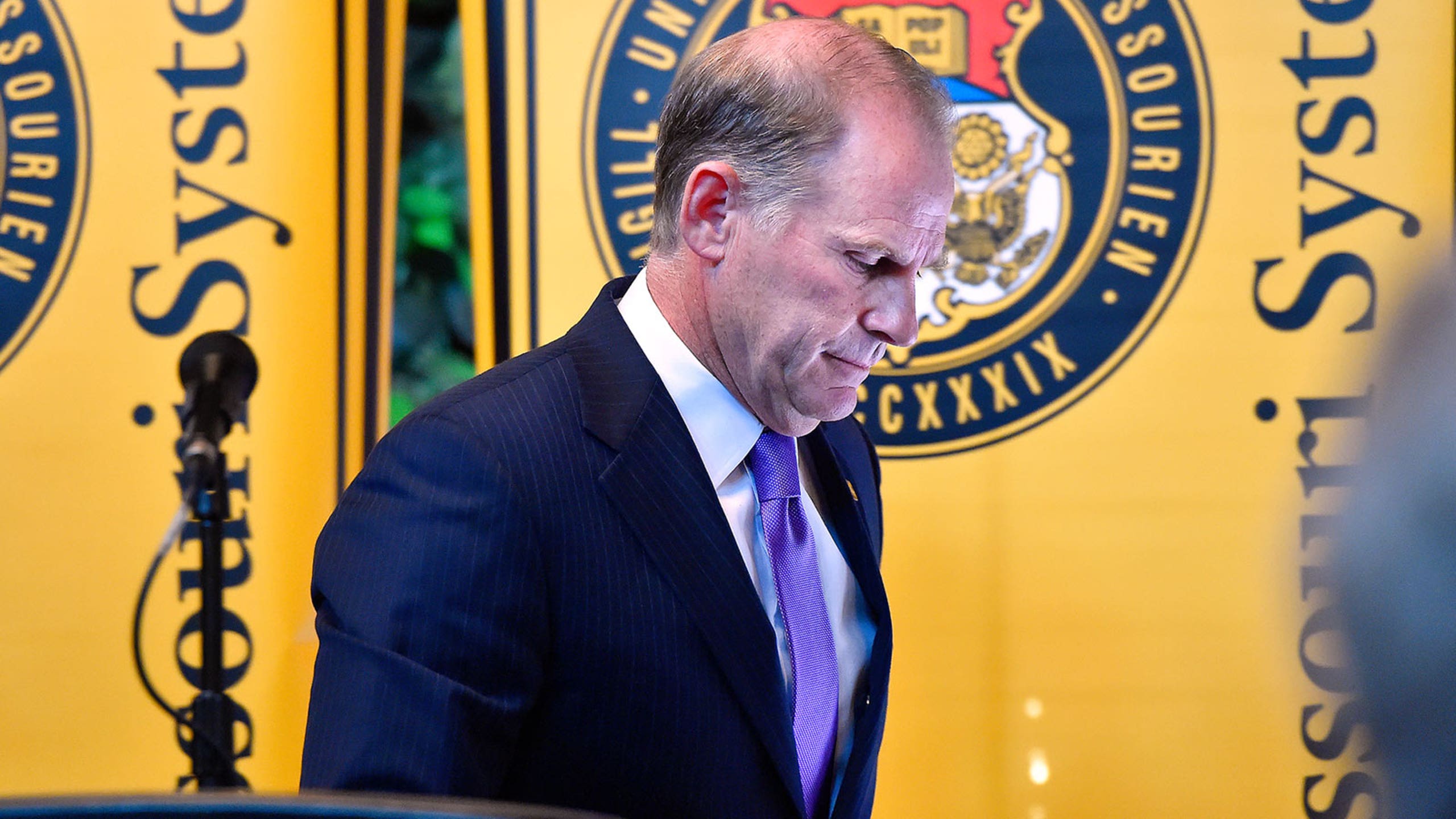 Report: Ousted Mizzou prez says football team threw 'gasoline on a small fire'
BY foxsports • January 29, 2016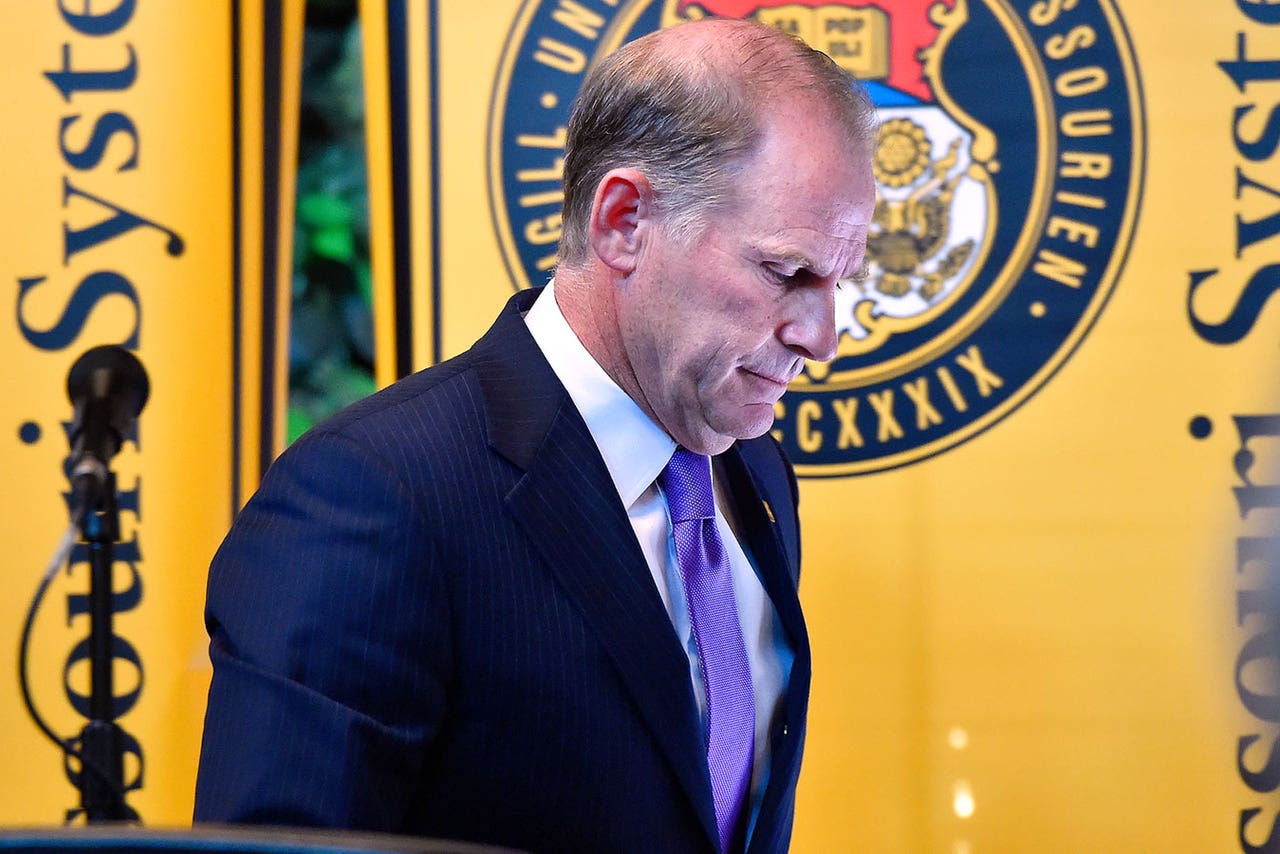 Tim Wolfe -- the former University of Missouri system president who resigned in November amid controversy and racial tension on campus -- reportedly sent an email earlier this month marked "confidential" to unidentified backers in which he attempted to explain the situation and to assign responsibility for it to various parties, including the school's football team, coach, athletic director and chancellor.
The Kansas City Star has listed the lengthy email in its entirety, and The Missourian also reported on its existence and the response it has generated from state lawmakers and many others.
Citing "grave concerns about the future of the university," the letter includes a bulleted list of parties it considers responsible for the situation.
For example, the letter acknowledges that the "MU Football Team Strike" is "what actually brought most of the national attention to our university." (Dozens of members of the Missouri Tigers team had declared they wouldn't participate in team activities until Wolfe was removed from his position.) The letter blames coach Gary Pinkel for missing "an important opportunity to teach his players a valuable life lesson."
Leading up to Wolfe's resignation on Nov. 9, black students at the university had long complained about what they preceived to be an atmosphere of racial intolerance on campus and a lack of responsiveness on the part of Wolfe in addressing their concerns. Frustrations gave rise to protests -- one of the most notable coming when a student at the school, Jonathan Butler, began a hunger strike.
Eventually, the school's football team joined in with protesters.
The email also blames many others, including lawmakers and school officials. It also says "campus safety" was a main reason for Wolfe's resignation.
(H/t to The Kansas City Star, The Missourian and Gawker. The Associated Press contributed to this report.)
Kenley Young is a digital content producer for FOXSports.com. Follow him on Twitter @kenleyyoung.
---
---