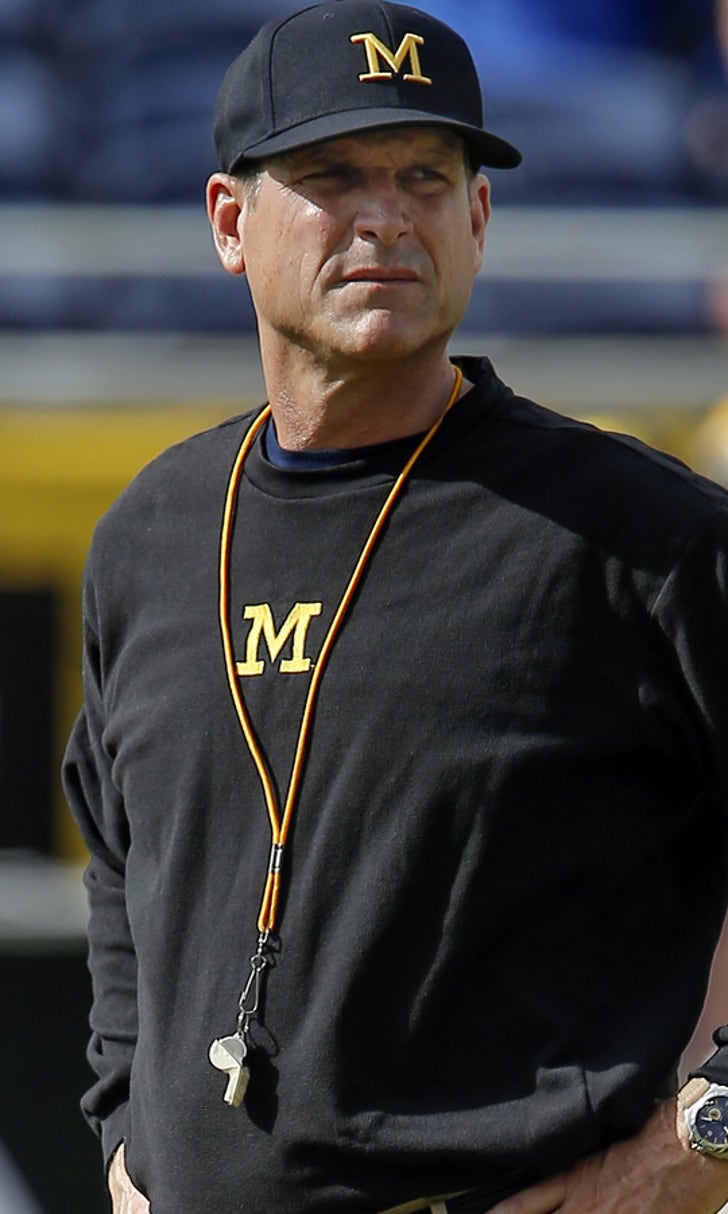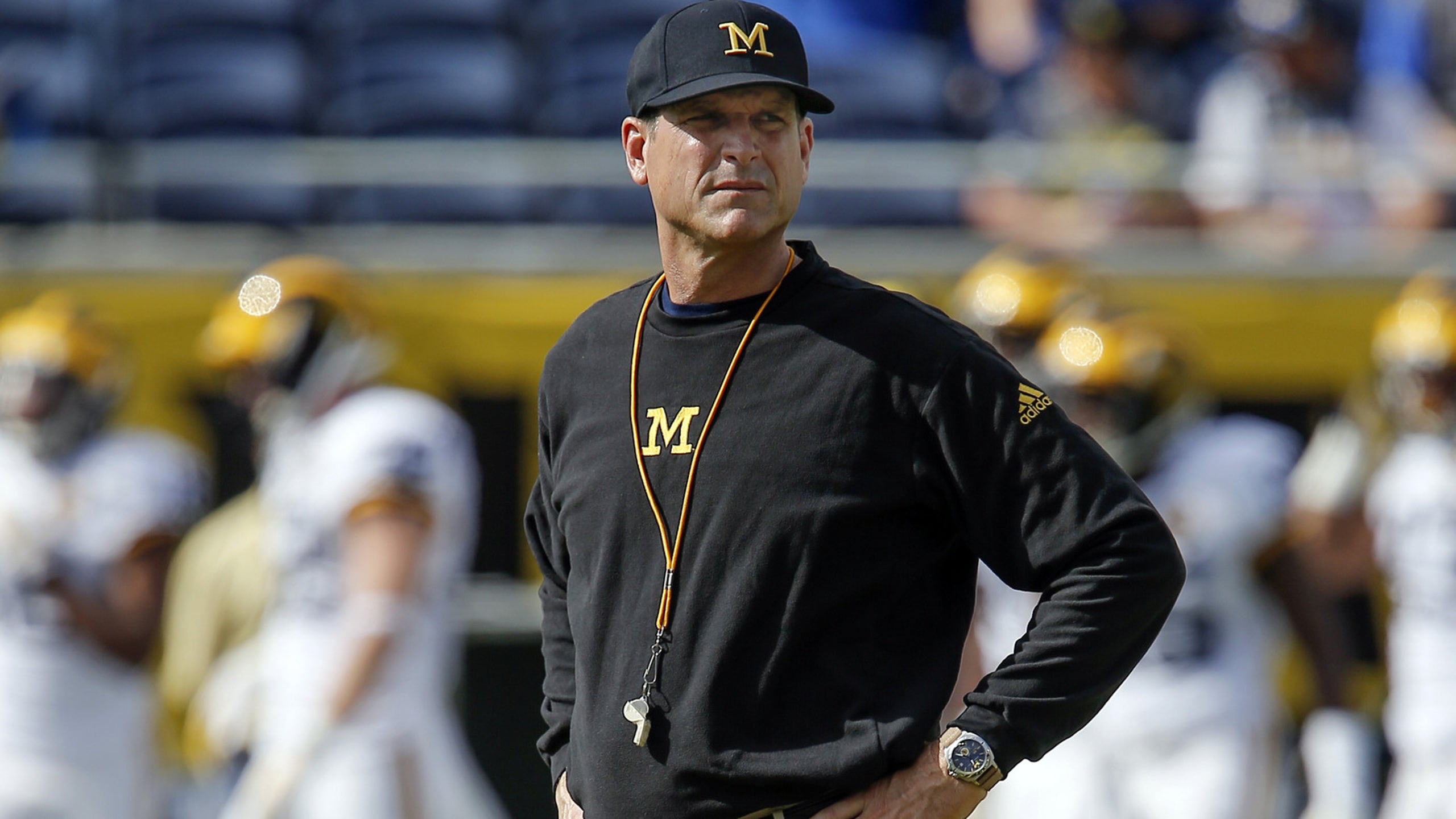 Report: Jim Harbaugh wants Michigan to have spring practice in Florida
BY foxsports • January 10, 2016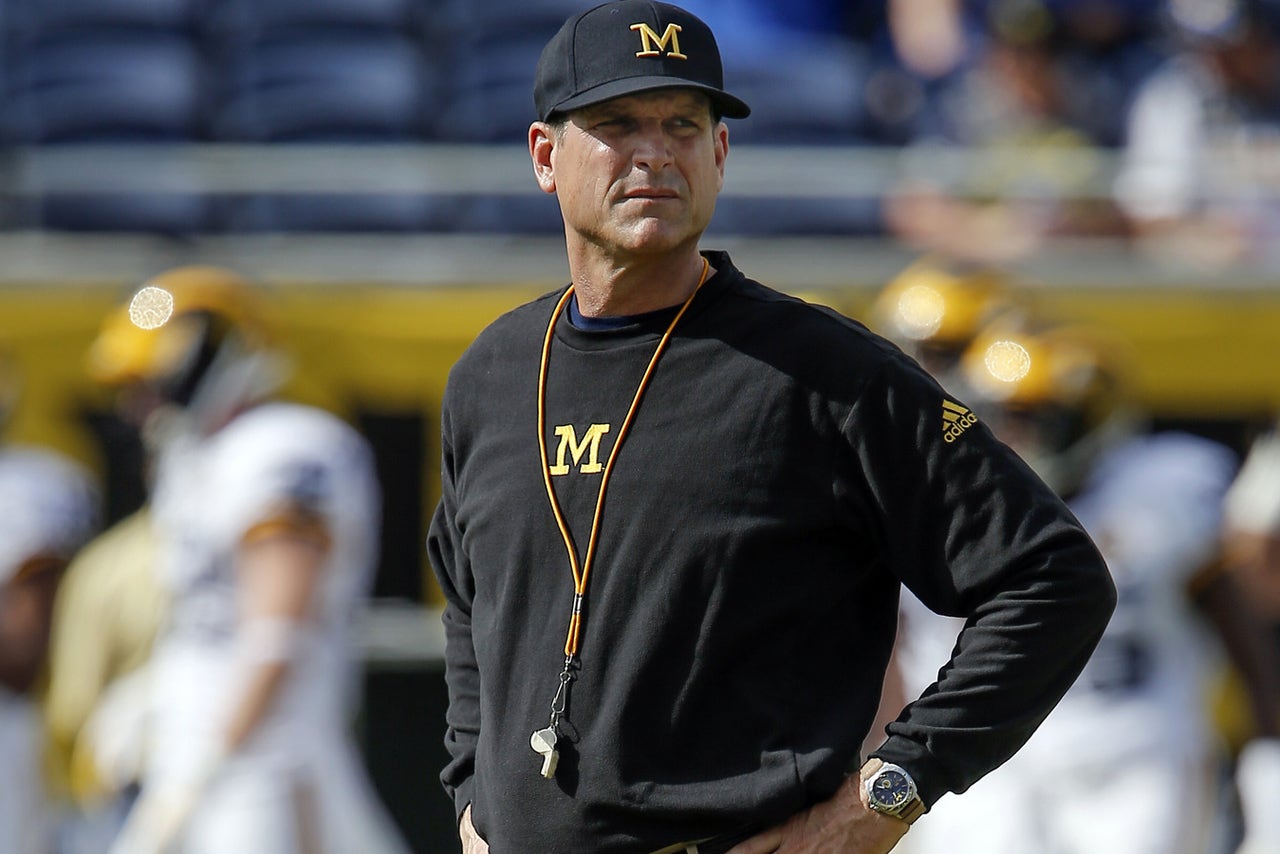 By Larry Brown
Jim Harbaugh is dreaming big at the University of Michigan. One report says he wants to have his Wolverines practice in Florida during the spring.
The Detroit Free Press reports that Harbaugh wants to hold part of the football team's spring practice at IMG Academy in Bradenton, Fla. IMG Academy has the facilities to host a team like Michigan's as they have plenty of fields and dorms for students. Harbaugh and his staff have taken recruiting trips to IMG Academy in the past.
Given that the program's players need to take classes in Michigan, practicing in Florida would appear to be a challenge. However, Harbaugh could try to organize this for spring break when the students would be out of session. In that case, they still would not be allowed to practice longer than four hours per day, per NCAA rules.
The Free Press believes there are some potential hurdles.
"The issues would be the location and the amount of practice time. The NCAA spring practice rules (bylaw 17.10.6.4) govern how often a team can practice (15 times) and the span (34 calendar days not counting schools vacations) and how much contact there can be (only in 12 of the 15 practices). There is nothing noted about the location," the Free Press reports.
Harbaugh would likely need to have the plans cleared by the NCAA before embarking on his idea. Regardless, he certainly is an innovator. Not content to just stick to Michigan, Harbaugh is making it clear that he wants the Wolverines to be a preeminent football program nationally. And if he does get approved to practice in Florida, you can bet he'll see a lot more of this, like he did when he ran his satellite camps tour.
More from Larry Brown Sports:
---
---