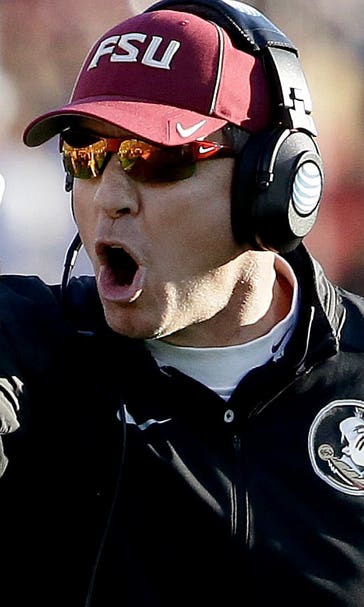 Report: Florida State trying to add Alabama, Auburn to schedule
BY Teddy Mitrosilis • March 23, 2015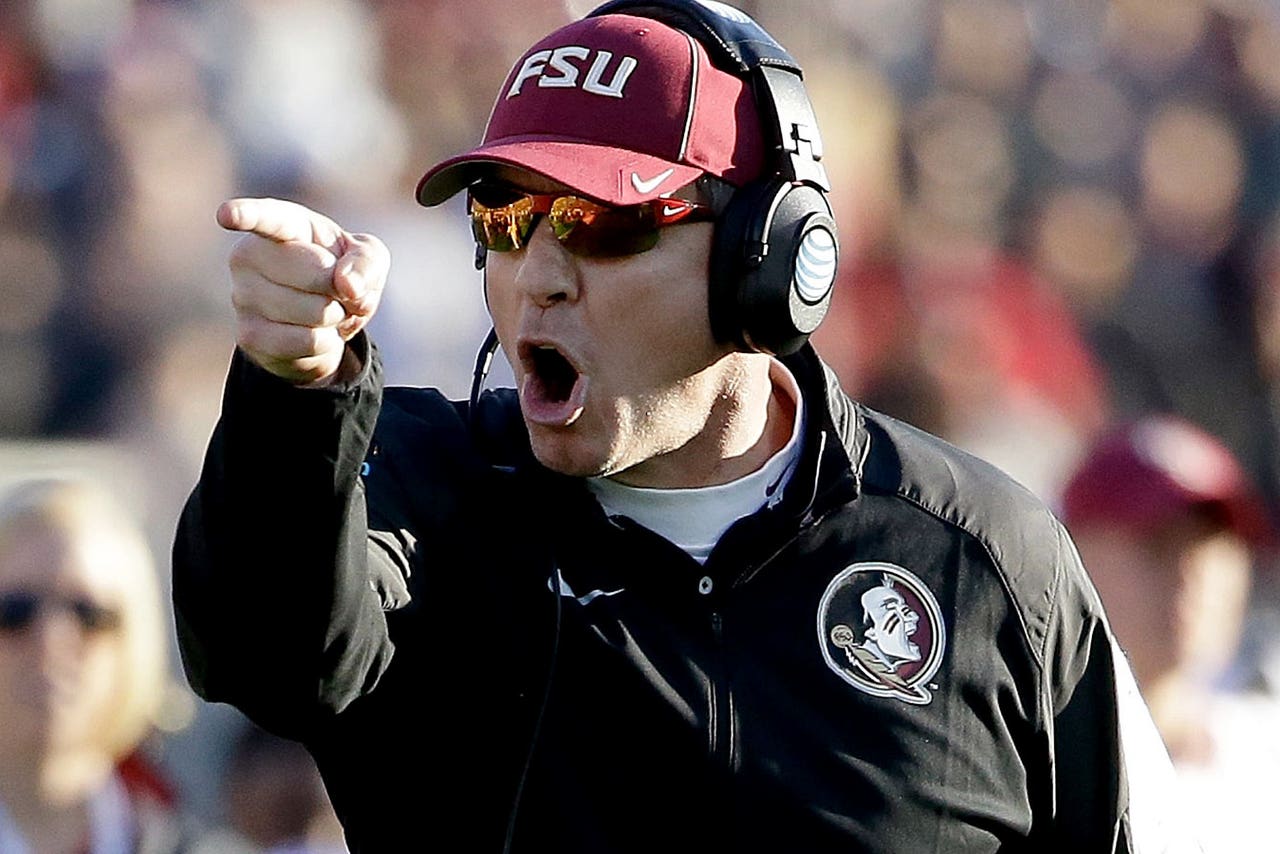 Here's a fun little tidbit that may help some of you pass more of these slow offseason weeks: Florida State is reportedly trying to add non-conference games with both Alabama and Auburn to future schedules.
According to a Tomahawk Nation report, FSU wants to play the Crimson Tide in the 2017 season-opener, which could take place in the Atlanta Falcons' new stadium. 
The Noles have Weeks 2 and 3 currently free on their 2016 schedule, but they already have a non-conference game against Ole Miss locked in for Week 1 (in Orlando). Combined with the annual game against Florida, adding a third SEC team to the mix probably isn't likely.
Tomahawk Nation says sources are "quite confident" the game against Bama will happen.
The game against Auburn is a little less certain, according to the report, but FSU is targeting opening the 2019 season against Gus Malzahn's Tigers in the Jacksonville Jaguars' stadium.
That meeting would be a rematch of the 2013 BCS national title, which FSU won, and the Alabama game would be the first meeting between the Noles and Tide since FSU's victory in 2007, Nick Saban's first season as head coach in Tuscaloosa.
With any luck, both of these games will happen, because we can never have enough marquee non-conference college football games. The mere thought of them will have to suffice in the dog days of March.
Teddy Mitrosilis works in content production at FOX Sports Digital. Follow him on Twitter @TMitrosilis and email him at tmitrosilis@gmail.com.
---