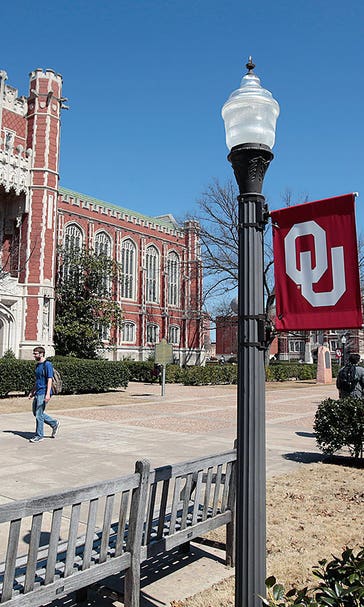 Report: Expelled student apologized to Oklahoma football players
April 11, 2015

The University of Oklahoma football team's unity was on display in early March after the racist Sigma Alpha Epsilon video surfaced.
The Sooners and coach Bob Stoops showed solidarity on the campus and to the nation in the midst of the ugly incident. They did not practice for a week and walked arm in arm silently across campus. The message was strong.

On Saturday, USA Today reported that one of the two students that was expelled -- Levi Pettit -- asked for permission and spoke to the football leadership council (cornerback Zack Sanchez, center Ty Darlington, quarterback Trevor Knight, receiver Sterling Shepard, linebacker Eric Striker and defensive end Charles Tapper).
From the report:  
The week of protests was followed by spring break. When the players returned to campus, they were also ready to return to practice. But several players say another key moment occurred when Levi Pettit, one of the two students expelled from school after the video, asked to address the football players on the Monday after spring break. He met with four members of the leadership team. According to Darlington and others, Pettit's apology seemed genuine.
"Each of us told him we forgave him," Darlington said, "and we all hugged him and we all prayed together. I think it was a really special moment to see something come full circle."
---