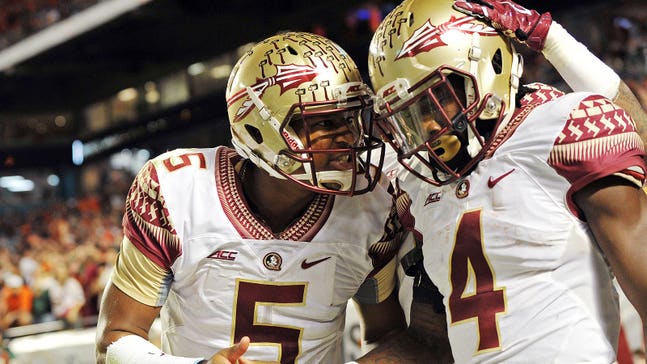 Report: 20 FSU athletes accused of crimes against women since 2009
Published
Jul. 10, 2015 6:30 p.m. EDT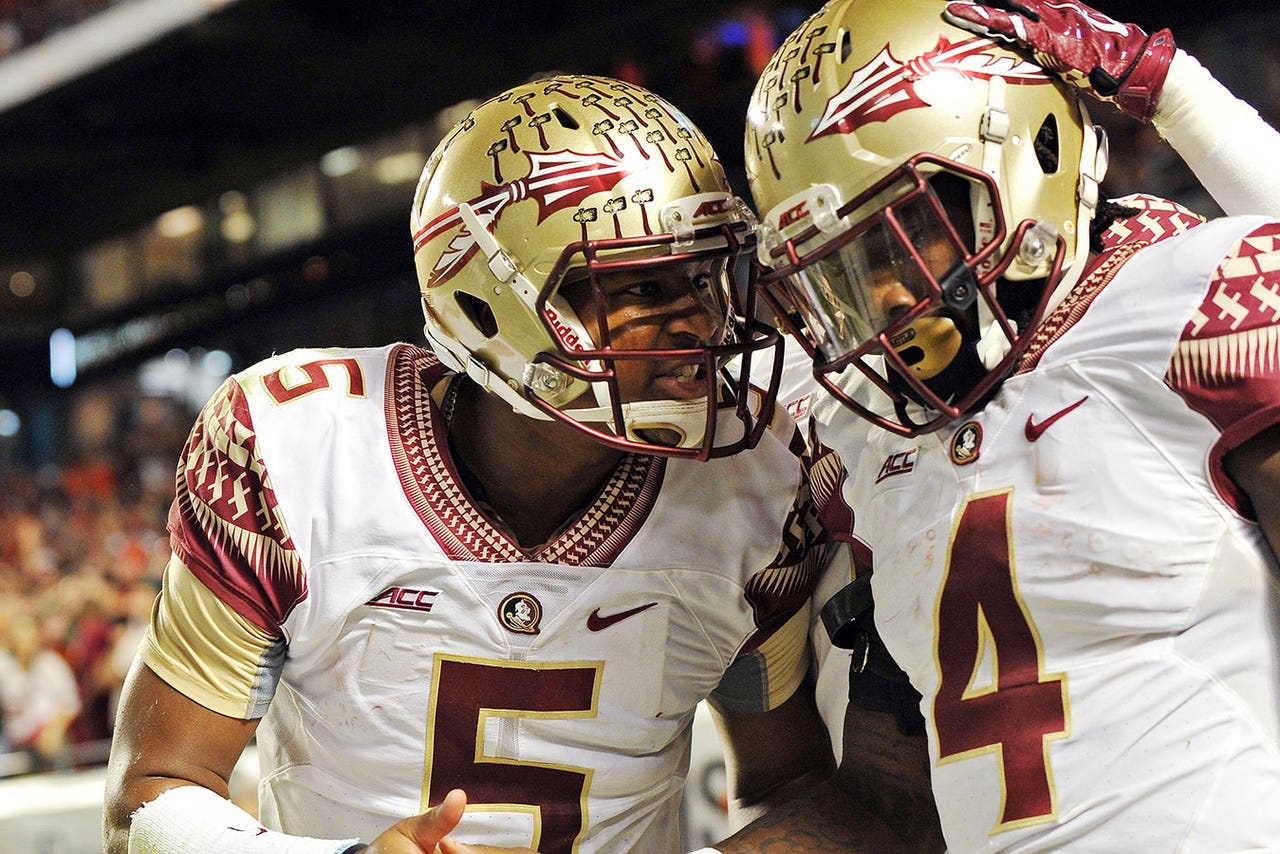 Florida State star running back Dalvin Cook was suspended indefinitely on Friday amid allegations that he punched a woman in the face multiple times during a dispute outside a Tallahassee bar. The state attorney's office said it will charge Cook with misdemeanor battery.
This comes after FSU quarterback De'Andre Johnson was dismissed from the team four days earlier for also allegedly punching a woman in the face. Johnson was suspended indefinitely after being charged with misdemeanor battery and then booted from the program once video of the incident surfaced and FSU coach Jimbo Fisher had an opportunity to view it.
According to a report, Cook is the 20th Florida State athlete since 2009 to be accused of a crime against a woman.
Twenty.
In June, Outside the Lines ran a report with data from 2009 to 2014 looking into criminal allegations involving football and men's basketball players at 10 different schools.
Among the schools studied -- Florida State, Florida, Auburn, Michigan State, Missouri, Notre Dame, Oklahoma State, Oregon State, Texas A&M and Wisconsin -- FSU had the most cases of sexual assault, harassment or violence against women at 18 at the time of the report.
Missouri had the second-most allegations of crimes against women at 12, with eight of those spread among three players.
Mandel on FSU: How will Jimbo Fisher handle Dalvin Cook allegations after Johnson's dismissal?
Teddy Mitrosilis works in content production at FOX Sports Digital. Follow him on Twitter @TMitrosilis and email him at tmitrosilis@gmail.com.
---