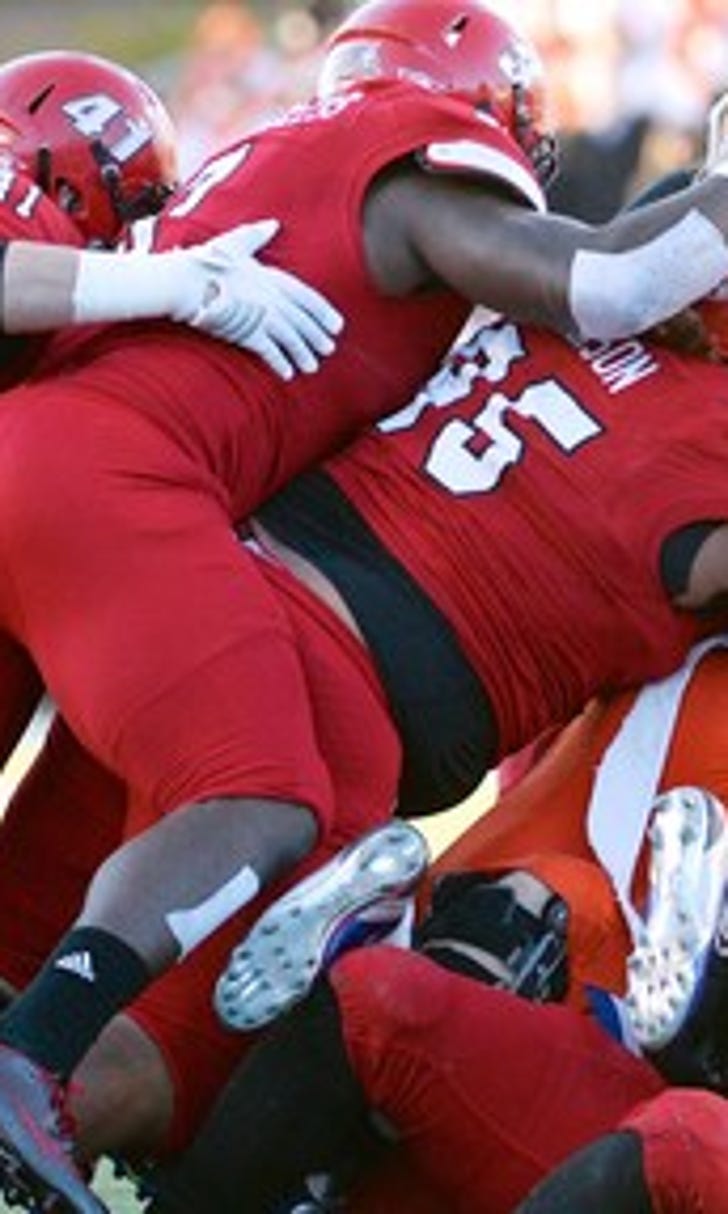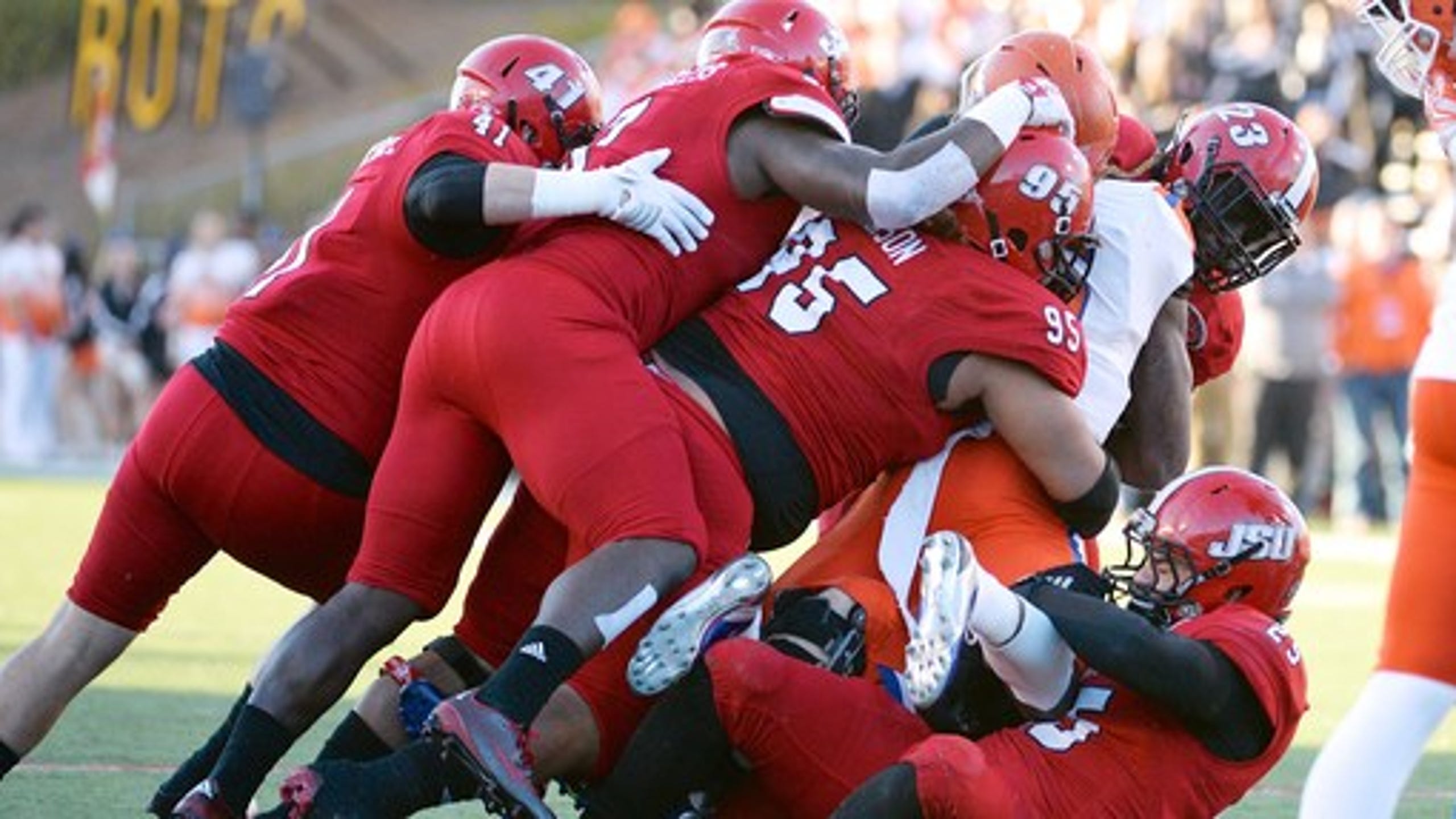 Realistic, yet confident, OVC teams set to tackle FBS opponents
BY AP • September 7, 2017
(STATS) - Beating FBS schools is nothing new for the Ohio Valley Conference.
One only needs to look back to last week for the last time it happened, and Saturday presents the league with five more opportunities to keep the upsets coming.
Tennessee State's 17-10 win at Georgia State on Thursday marked the fifth time in six seasons and sixth in the last eight that the Ohio Valley recorded at least one win against a FBS foe. It also was one of four victories FCS schools posted against FBS opponents across the nation in Week 1.
"It was great for our conference, it was great for our university," said Tennessee State coach Rod Reed, whose team forced four turnovers and didn't commit any en route to the program's first FBS win since 1984.
The marquee matchup of the five this weekend features No. 5 Jacksonville State traveling to Georgia Tech on Saturday. The Gamecocks are 5-20 against FBS competition but beat Mississippi in 2010 and Georgia State in 2013.
However, JSU coach John Grass knows his team will have its hands full with a Yellow Jackets offense that gained 535 yards on the ground in a 42-41 loss to Tennessee on Monday.
"They are really good at what they do and we've got to stop it," he said. "To me, it's the most challenging FBS game we've had thus far."
Eastern Kentucky and Austin Peay each will face a FBS school for the second straight week, and both felt they let opportunities pass by in their respective opening losses.
EKU had two touchdowns called back because of penalties in a 31-17 loss at Western Kentucky.
"(We're) obviously disappointed with the outcome from the game," said coach Mark Elder, whose squad didn't resemble the one that went 3-8 last season. "We went in with the intention and belief to beat Western Kentucky. I will say I was very pleased with the effort our guys gave and the energy they came with."
The Colonels take on Kentucky, which needed overtime to win 34-27 when the teams last met in 2015.
Austin Peay has dropped 44 straight games on the road, but was more than competitive during a 26-14 loss at Cincinnati on Thursday. It also feels confident taking on Miami (Ohio) this weekend.
"I thought we competed really hard and learned some things about what we need to do in the future to win those games," Governors coach Will Healy said. "I think we have to go from being excited about being competitive to taking the next step and going to win one of those, because those opportunities don't come along that much."
UT Martin is 1-23 against FBS competition and faces Ole Miss for the second time in three years. The Skyhawks lost 76-3 at Oxford in 2015 and have to completely shift gears following a 36-0 victory over Division II Clarion to open this season.
"You're dealing with a whole different situation this week when we go to Ole Miss," UT Martin coach Jason Simpson said. "It's a huge jump from the OVC. We have a tremendous challenge that goes along with that."
Eastern Illinois might have the best chance to pull off the FBS upset when it travels to Northern Illinois. The Panthers fell short against the Huskies in 2013, 43-39, but knocked off Miami (Ohio) last season.
---
---