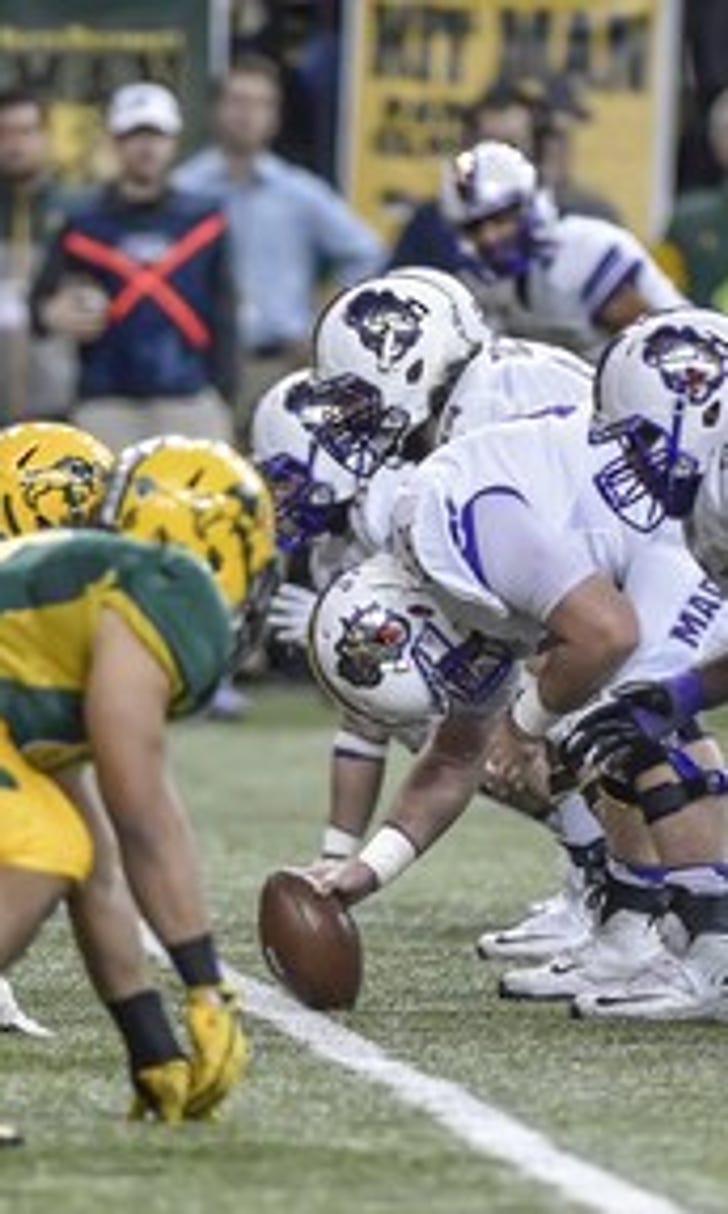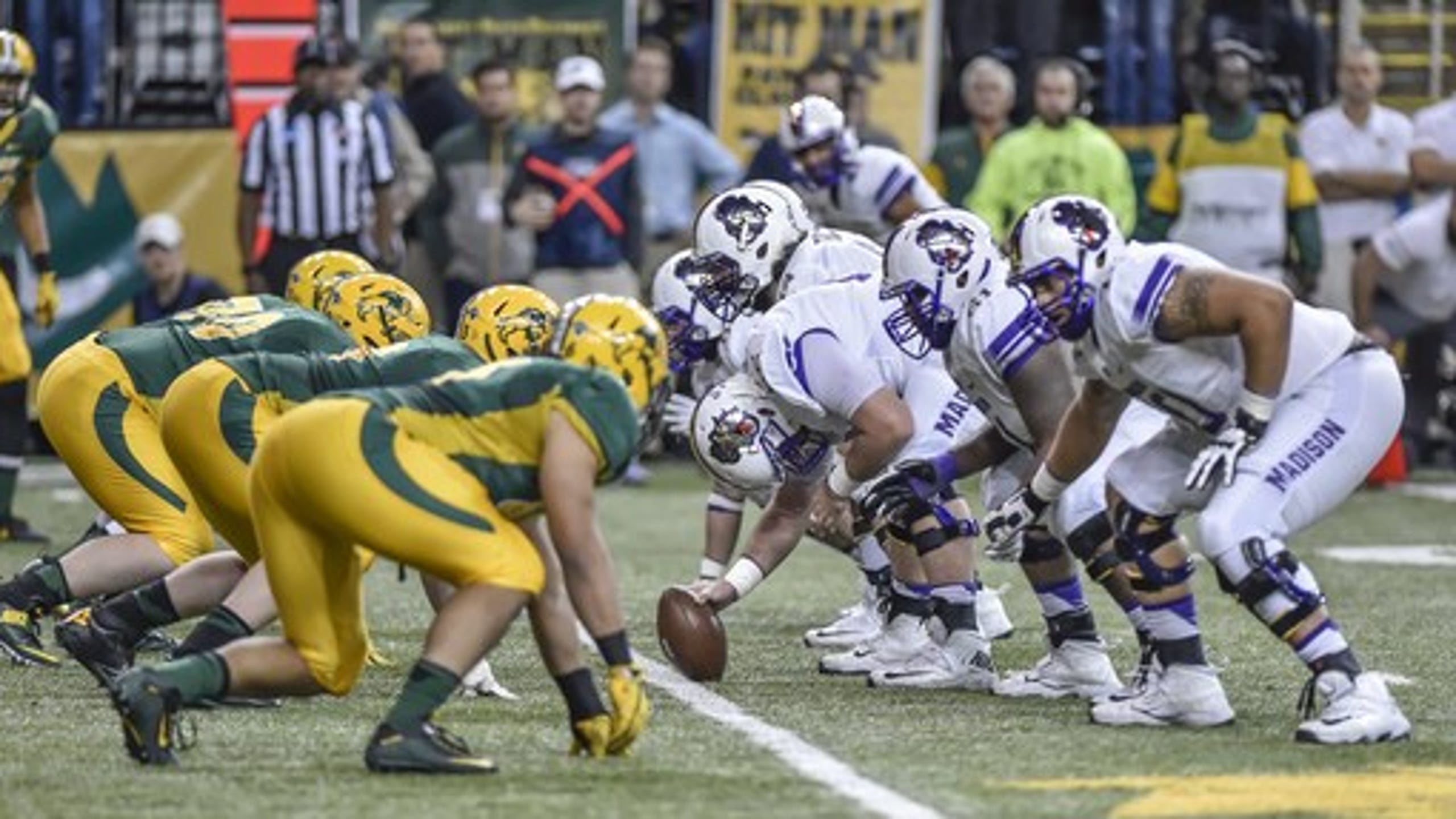 Push for 12-game FCS season may return
BY AP • April 17, 2017
(STATS) - A proposal to increase the length of the FCS regular season was sacked last week, but the decision didn't necessarily occur on fourth down.
The commissioners of the Ohio Valley and Southland conferences that co-sponsored the legislation for the NCAA Division I Council meetings in Indianapolis were encouraged by fellow conference support for the defeated move to go from 11 permanent regular-season games to 12.
FCS conferences voted 8-5 against the proposal, according to Southland commissioner Tom Burnett, who added the issue could be reviewed again in the future.
"We're disappointed in the outcome, although not surprised as we knew in advance where the other FCS conference votes were," Burnett said. "We were very pleased that four other leagues saw favor in this concept, including the co-sponsor of the legislation, the Ohio Valley Conference."
The proposal called for FCS programs to be given the option to schedule another non-conference matchup as the 12th regular-season game, which is allowed on the FBS level. While FCS programs are restricted to 11 regular-season games in most seasons, they are permitted a 12th in years when there are 13 weekends between Labor Day weekend and the weekend prior to Thanksgiving, most recently in 2014 and again in 2019. Many FCS schools schedule 12 games in those seasons.
An earlier start to the FCS regular season could be pushed again if the FBS restructures its regular season. The higher level of Division I has been considering a standardized 14-week format that would require two byes for each FBS team.
Big South commissioner Kyle Kallander, whose conference voted against the permanent 12th game in the FCS, agreed such a change on the FBS level could become a game-changer for the defeated proposal in the subdivision.
"The Big South membership was not unanimous in its opposition to the 12th game proposal," he said. "However, we voted against it because we prefer that the (NCAA) Football Oversight Committee conclude its study of the football calendar before any further extension of the season. At the conclusion of that study, should there be a move toward a standard 14-week season, our position may change."
Burnett and OVC commissioner Beth DeBauche have maintained the advantages of a permanent 12-game regular season include an FCS program regularly seeking an additional game against FBS opponents and to have a better chance to reach at least six home games. They also say it would aid conferences with an expanded league schedule.
"Based on polling the other FCS conferences, we knew the votes were most likely not present at this Council meeting to pass the legislation," DeBauche said. "But when the OVC and Southland Conference sponsored the legislation, we wanted to start a conversation about a 12-game (regular season) annually in FCS football, and we successfully did that. We hope that conversation continues."
---
---