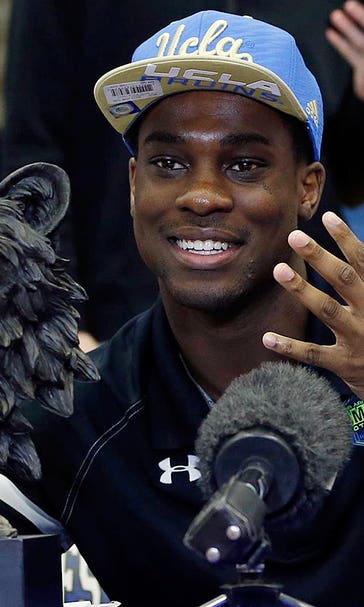 Prized UCLA recruit reportedly arrested, charged with evading cops
April 20, 2015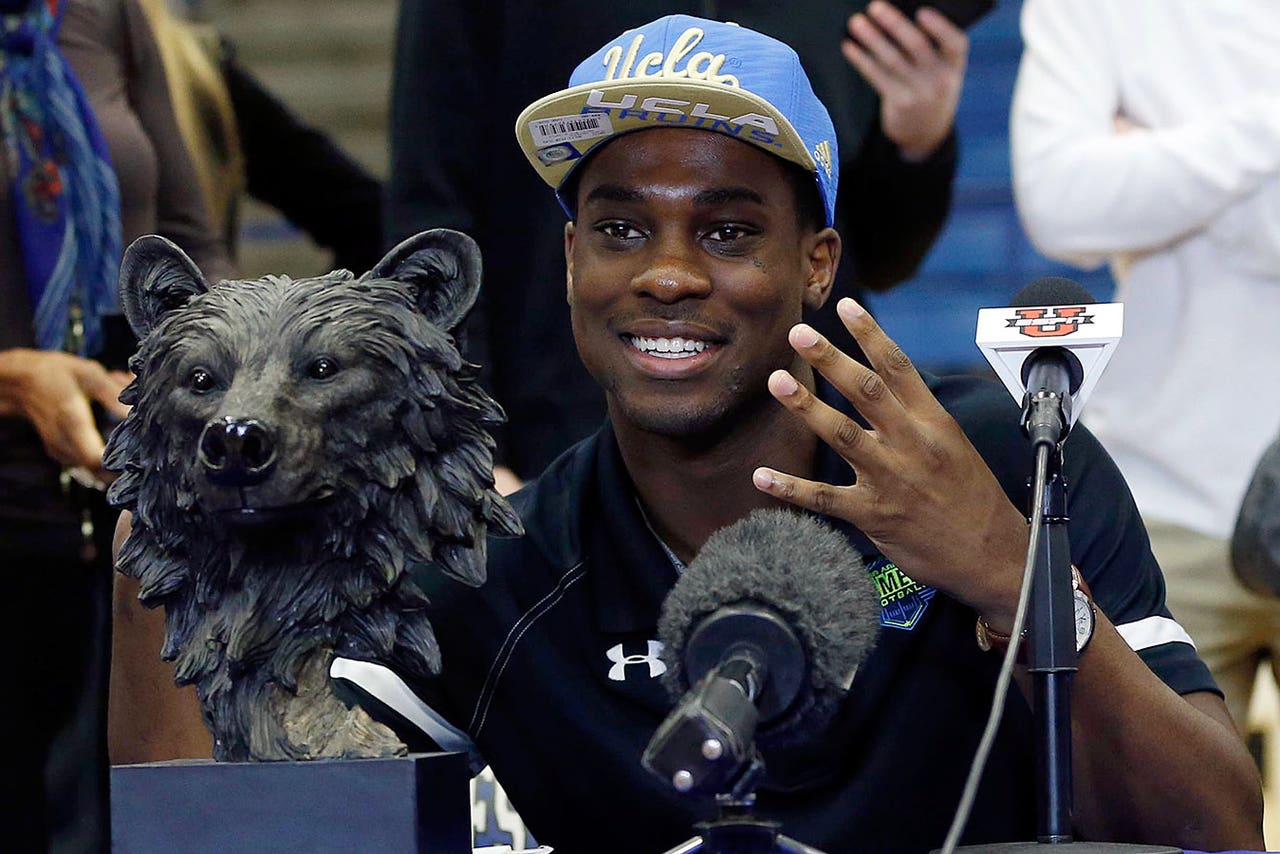 Five-star running back and UCLA recruit Soso Jamabo has already made a bit of news before ever stepping foot onto the Westwood, Calif., campus. But the headlines he made on Saturday night are certainly not the kind he or the Bruins would prefer, and have the potential to at the very least put his status with the football team in his freshman season in question.
The Dallas Morning News, citing police records and interviews with Kemp (Texas) police, reported Sunday that Jamabo, who starred at Plano West High School, was arrested Saturday night and charged with evading arrest and given written warnings for a multitude of other alleged offenses after allegedly running through a stop sign and driving onto a highway after police attempted to pull him over.
Kemp Police Chief Robert Walker told the Morning News that police attempted to pull Jamabo over at 7:20 p.m. Saturday night after the vehicle he was driving exited State Highway 175 at a high rate of speed. But instead, according to the report, police said the vehicle ran a stop sign and turned onto a different highway. From there, the report said, police observed the vehicle speeding and swerving past other vehicles, while passengers in the truck threw objects out of the windows, "having total disregard for the public safety of others on the road," Walker told the Morning News.
The truck soon pulled over, the report said, and Jamabo exited the vehicle as instructed by police. While the passengers -- a 19-year-old man, an 18-year-old woman and a juvenile -- were all given citations for alcohol possession and consumption by minors, Jamabo was arrested and booked into Kaufman County Jail at about 1:30 a.m.
Along with the evading charge, according to the report, Jamabo was given written warnings for minor consumption of alcohol, minor in possession of alcohol, speeding, driving without a license and disregarding a stop sign.
"There was a suspicion of it because there was a bottle of alcohol," Walker told the Morning News when asked about a possible drunk driving charge. However, police reportedly did not administer any sort of sobriety test on Jamabo. "That will all be in the report," Walker stated when asked why not.
The Morning News reported that Jamabo posted $7,500 bond Sunday afternoon.
Later Sunday, UCLA released the following statement:
Jamabo first made national headlines a week before February's National Signing Day, announcing he would be choosing between ITT Tech and the University of Phoenix -- those football powerhouses of the West.
Then on Signing Day, he announced he was going to UCLA -- twice -- during his news conference. Then he took to Twitter to add context to his decision by tweeting a line to a song about Asian girls.
---