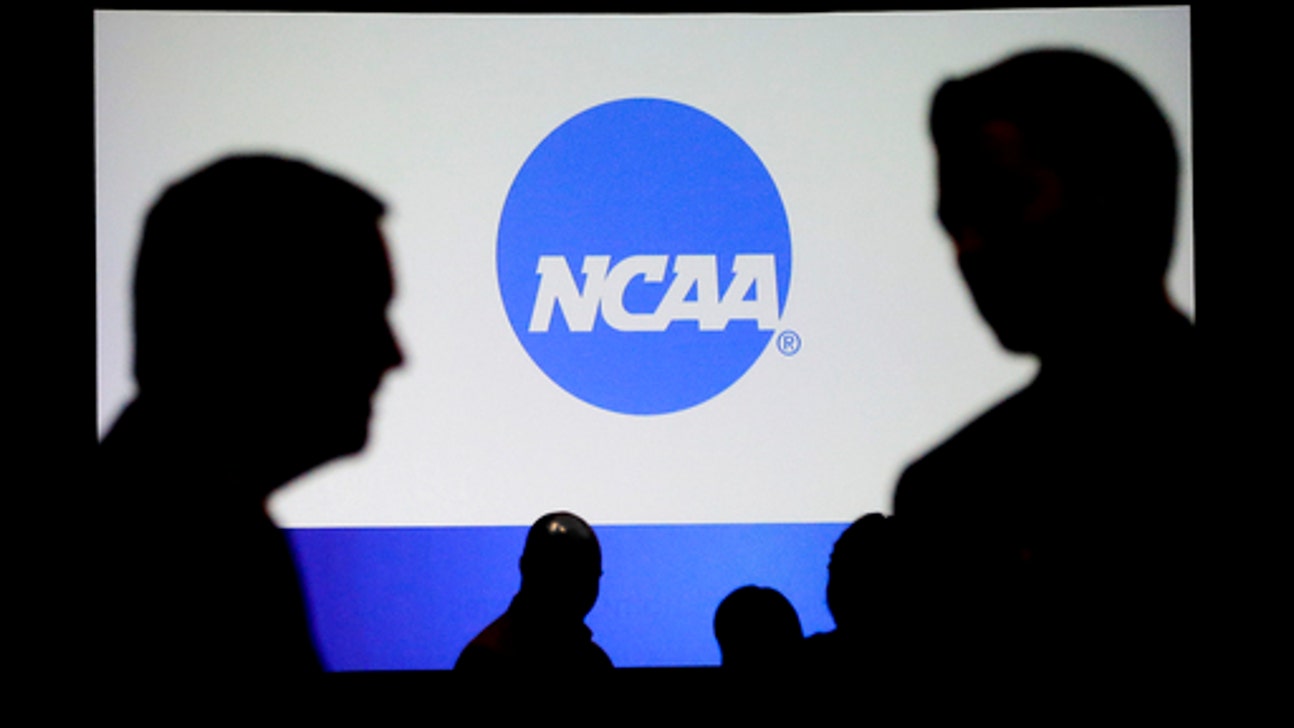 Power 5 conferences vote to stop spring practices off campus
Updated
Mar. 4, 2020 12:27 p.m. ET

NASHVILLE, Tenn. (AP) Any coaches wanting to follow Jim Harbaugh's lead and take a team off-campus just for practice to build their brand name and boost recruiting likely have missed that opportunity.
The Power Five conferences voted Friday to stop coaches from taking teams off-campus during any vacation period outside a sport's season for practice, a rule proposed after Harbaugh took his Michigan Wolverines to Florida last year.
The rule passed by a 58-22 margin at the Power Five conferences' third autonomy session at the NCAA convention and will take effect Aug. 1. The Big Ten voted 11-3 for the change.
Michigan athletic director Warde Manuel opposed the proposal before the vote and said he wasn't surprised by the result. He also noted that the 15 student-athlete representatives from the Power 5 schools voted 11-4 against the rule change.
''The voice of the students I think spoke clearly that they would enjoy the opportunity to experience and be able to train off campus during their breaks,'' Manuel said.
Manuel said Michigan had been waiting for this vote before deciding whether to hold an off-campus practice during spring break for a second straight year. Harbaugh did not immediately return messages left by The Associated Press.
Southeastern Conference Commissioner Greg Sankey also spoke for the rule change and noted the Pac-12 sponsored the proposal. The SEC voted 13-1 for the rule.
Sankey said he was influenced by this group's meeting last year where student-athletes asked officials to stop grabbing more time from them. He said allowing breaks to be used for practice seemed to be the wrong direction.
''It's as fundamental as that,'' Sankey said. ''It wasn't about one institution. It wasn't about some regional protection effort. It was very simply if we're going to sit here and talk about trying to be attentive to the time expectations and managing those appropriately for student-athletes. We have to look at that type of out of season, off-campus, take a trip practice.''
Asked why student representatives voted against the proposal, Sankey said there was some miscommunication that all off-campus trips would be affected. Sankey said Vanderbilt recently took student-athletes to the National Museum of African-American History and Culture, while the Ole Miss football team went to Haiti last year.
Basketball teams regularly travel to Europe for exhibition games during the summer.
''What we're not causing to happen during those experiences is to put pads and a helmet on and go through a football practice to enjoy them,'' Sankey said.
The Power 5 conferences also approved other rule changes, including rules giving student-athletes time off to rest.
They agreed to give students at least seven straight days off once their seasons end, at least 14 days free from athletic activities during the academic year and guaranteed eight hours of free time between 9 p.m. and 6 a.m., which all passed unanimously.
Students also get at least one day a week with no sports during the season. Previously, teams could use travel days to count as a day off with this change better protecting against travel days or other issues. Coaches and athletic directors also will have to develop time management plans with students given notice on scheduled activities, including any changes.
Pac-12 Commissioner Larry Scott said the proposals approved Friday give students more time for academics and transparency.
''These reforms are major steps forward towards managing the competing demands of athletics and academics on student-athletes' lives,'' Scott said in a statement.
---
More AP college football: www.collegefootball.ap.org and https://twitter.com/AP-Top25
---