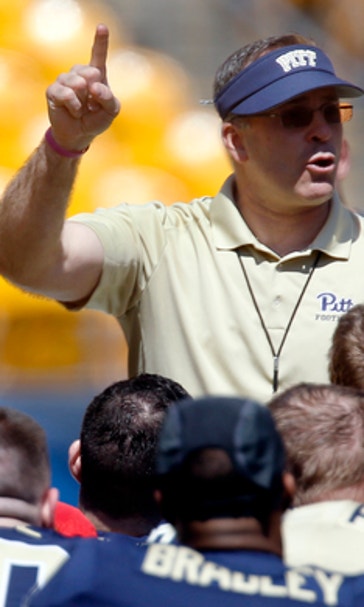 Pittsburgh caps second spring under Narduzzi
April 16, 2016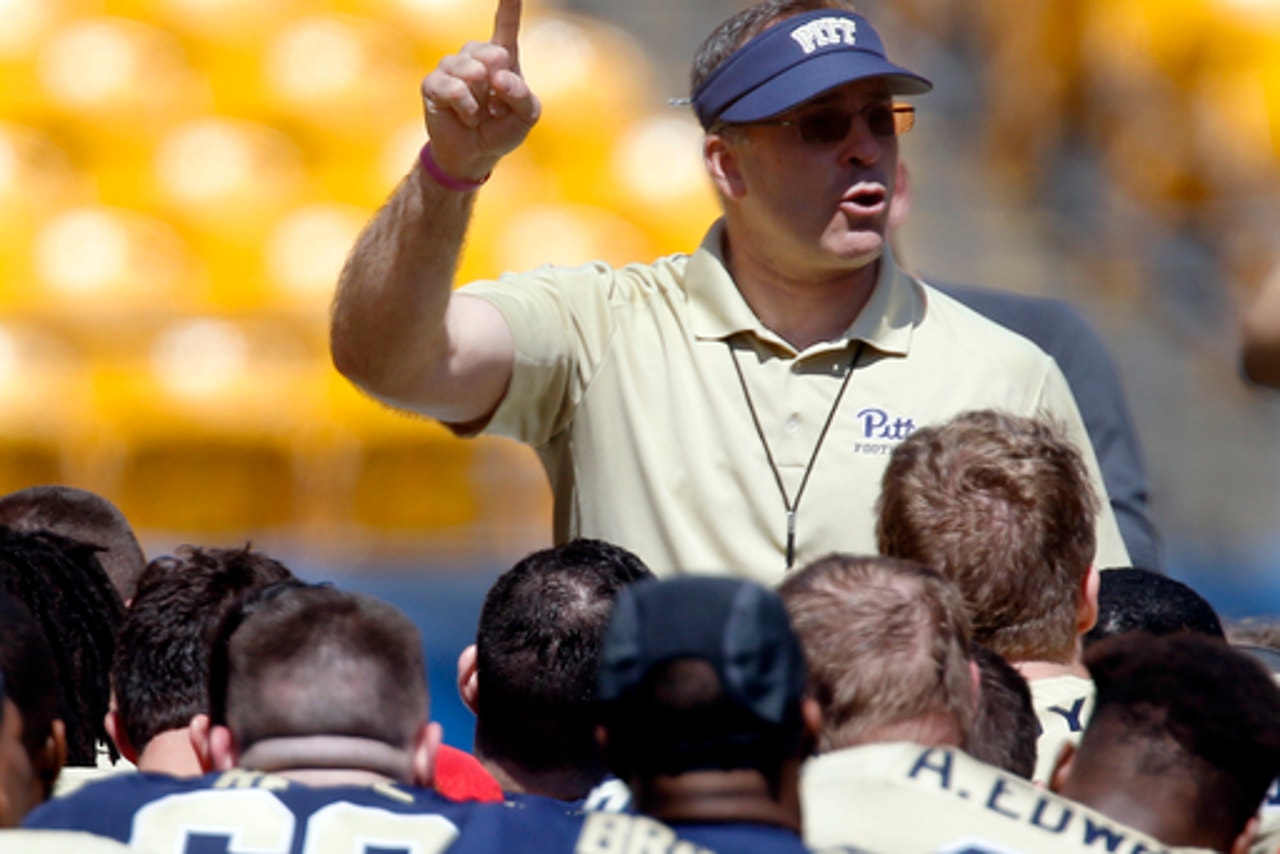 PITTSBURGH (AP) Year Two under Pat Narduzzi officially began in March. Narduzzi's goal for his team the second time around was the same as it was when he took over in 2015: become three percent better every day.
The exact calculations on how much the Panthers improved over their 15 spring practices may or may not amount to a 45 percent improvement. But if Narduzzi knows anything, he has a smarter football team after the Blue team defeated the Gold, 19-17, in the annual Spring Game at Heinz Field.
''Our kids have learned more this spring than they knew last spring,'' Narduzzi said. ''I think they got a new outlook on some of the things that we're doing.''
Knowledge was the theme of Narduzzi's first year at Pitt, in which the Panthers won eight games to have their best season since 2010. This spring afforded the team a chance to improve mentally and physically on the base laid in 2015.
''As a unit I definitely feel like we've made some strides,'' senior linebacker Mike Caprara said. ''There's different questions being asked in the meetings, just schematically, and a lot of guys furthering their knowledge.''
Caprara and ACC Rookie of the Year Jordan Whitehead tallied seven tackles for the Gold team. Elijah Zeise, moved from receiver to linebacker in the second week of camp, led all defenders with eight stops and picked up a tackle for loss.
The offense spent the spring learning new terminology under recently-hired offensive coordinator Matt Canada. Quarterback Nathan Peterman is confident the work done this spring set his unit up to nail the details down during summer workouts and into fall camp.
''We've got the things down conceptually,'' Peterman said, ''''but to be an elite offense, an elite team, to be where we need to be, we've got to get down to the details. And we've got to get that anticipation a little bit more with me and the receivers.''
Peterman completed 11 of 22 passes for 186 yards and two touchdowns for the Gold. He connected with Jester Weah on a 47-yard gain for the Gold's longest play Saturday.
Quadree Henderson was the day's offensive standout for the Blue team as he racked up 107 rushing yards out of the receiver spot. He showed his gamebreaking ability when he took a pitch on an end-around and ran past nearly all of the Gold defenders for a 64-yard score.
Narduzzi hopes the work of Weah and Henderson is a precursor to what they'll add to Pitt's offense this fall, especially with star Tyler Boyd heading to the NFL later this month.
''We've got to be able to make those big plays,'' Narduzzi said. ''I think that's what we didn't have last year, is that outside guy. Tyler was really in the slot a lot last year, we need that outside guy, vertical threat.''
---