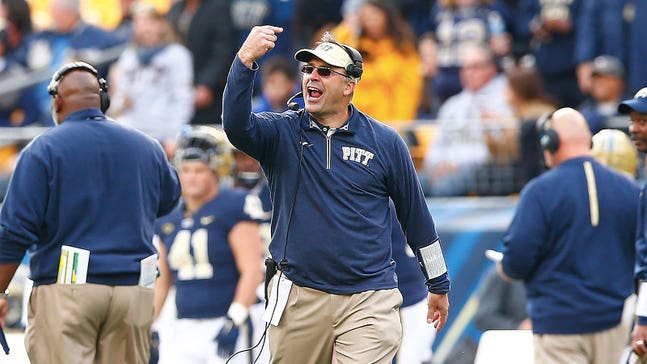 Pitt coach Pat Narduzzi says no-contact practice is 'crazy' for one big reason
Published
Mar. 22, 2016 1:01 p.m. ET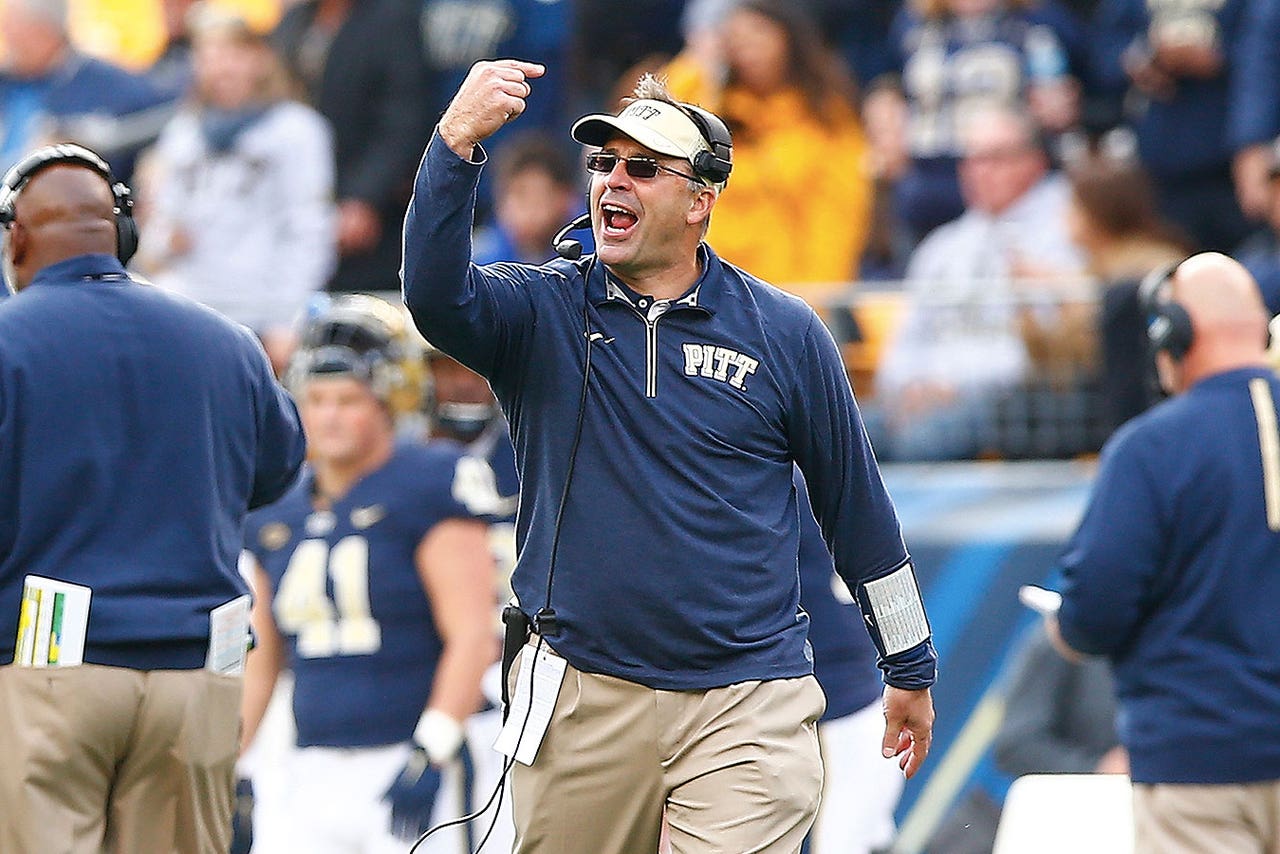 Pat Narduzzi was a former college linebacker. Before taking over the Pitt head coaching job last year, he was known as the best defensive coordinator in college football. The 49-year-old Narduzzi grew up in the game as the son of a former Youngstown State head coach.
"It's a big deal," Narduzzi said. "We're not playing soccer or field hockey or basketball. It's the game of football and it's a contact sport. You can't play the game without contact. You might as well cancel spring ball altogether because now what you're doing is 7-on-7. You're playing pass. You can't stop the run. I think it's a crazy rule. I've heard some of the Ivy League coaches say, 'We're doing that but we're still having contact.' I don't know how well it's even gonna be managed. I think it's more the Ivy League presidents and chancellors are saying it for one reason, but I don't know if they're truly getting it. I'd like to see someone monitor 15 or 10 days of an Ivy League practice to find out if they're still not having contact.
"If you're getting away from having contact, how are we going to teach them to do it the right way? You talk about concussions and tackling the proper way, all of a sudden you're taking a period away from the younger guys who don't know how to tackle where they can learn how to do it the right way, and how to do it better and avoid putting their head down and now you've eliminated a teaching moment."
Narduzzi said the safety issue is a concern for everyone in the game from the NFL all the way down to pee-wee football.
"We talk all the time at coaches meetings whether it be the ACC conference or the AFCA how the game of football is under attack," he said. "But in general, I think sports are under attack."
Narduzzi told FOX Sports that his players had one concussion that he knew of in a 13-game season last year. That concussion number is lower than what most might have expected for an entire college program. Narduzzi attributes that to making fundamentals a priority, which he says not only help you win championships but also help you stay healthy. He said he can only recall one instance of one of his defenders getting flagged for targeting -- in 2013 when Isaiah Lewis of Michigan State -- where Narduzzi was serving as defensive coordinator -- was ejected after a hit on Northwestern's Kain Colter.
---