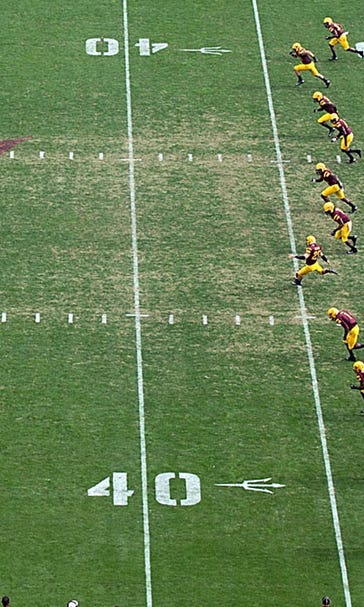 PHOTO: Arizona State changes midfield logo before game vs. Oregon
October 27, 2015

Arizona State fans will notice a slight change on the field vs. Oregon, and it's not just the cleats that will tribute ASU legend Pat Tillman. 
According to Arizona State's Twitter, Thursday's game will also feature a new midfield logo. This week, rather than the classic "pitchfork" look at midfield, Sun Devil Stadium's field was painted to instead show ASU's mascot, Sparky. 
Via AZ Central, ASU shrunk the pitchforks and moved them to the 25-yard line. 
---
---