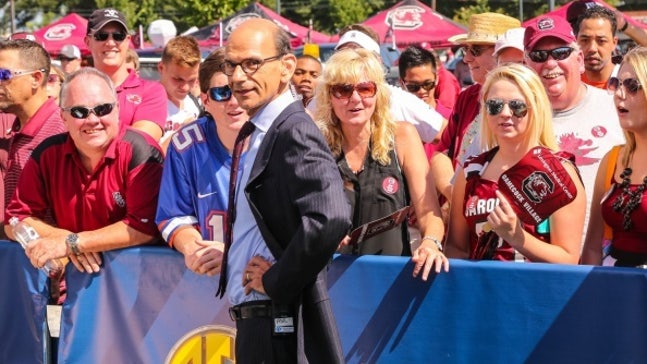 Paul Finebaum: 'I think Miami is just an absolutely terrible job'
Published
Oct. 28, 2015 1:48 p.m. EDT

Two days after calling the Miami football program a "dumpster fire," in wake of the Hurricanes firing head coach Al Golden, college football analyst Paul Finebaum was at it again.
On Tuesday, Finebaum trashed the Hurricanes and its fan base and said that the UCF coaching job is more attractive than the one in Miami.
Appearing on ESPN's "College Football Live," Finebaum told Danny Kanell that the Miami job is an "absolutely terrible" one and that the Hurricane fan base is "delusional."
Here's a snippet of what he said: "I think Miami is just an absolutely terrible job. I think this program is bankrupt. I think it has a delusional fan base thinking this is the '80s and the '90s and maybe even the early part of the new millennium. I don't get it. I don't know why any coach in their right mind would want this job."
Miami (4-3, 1-2 ACC) fired Golden on Sunday, a day after the team lost 58-0 to Clemson. The Hurricanes will be back in action on Saturday when they play at No. 22 Duke (6-1, 3-0).
---
---