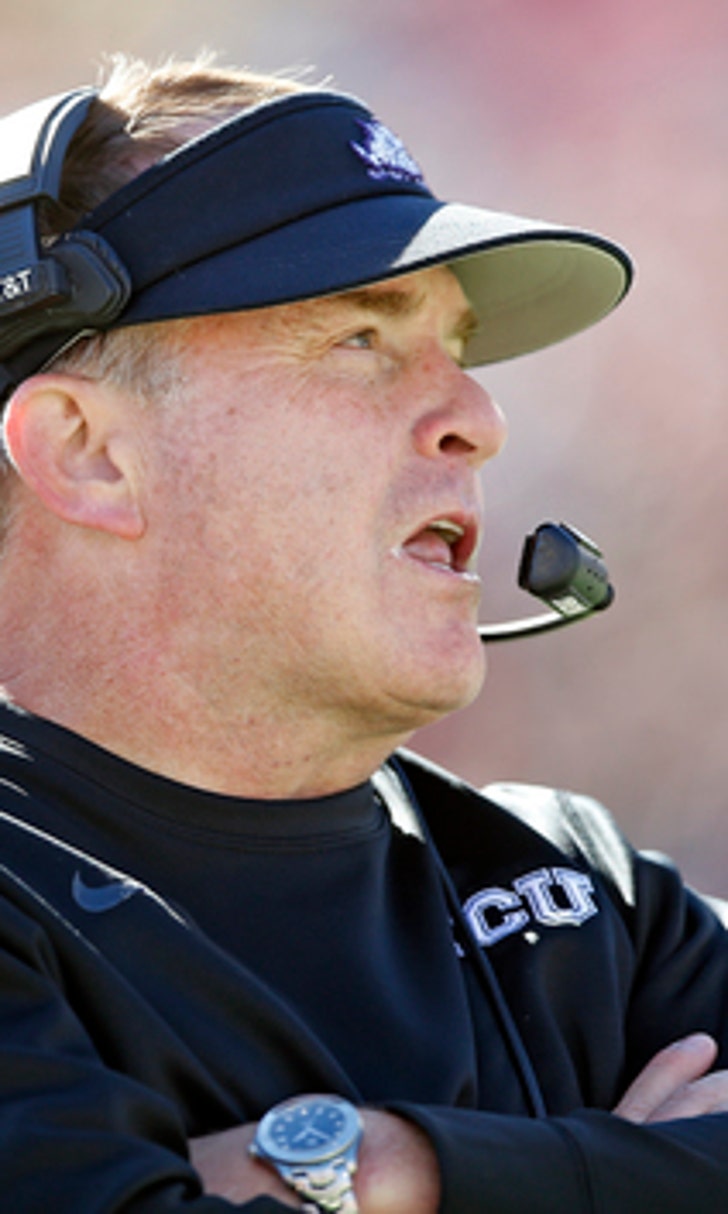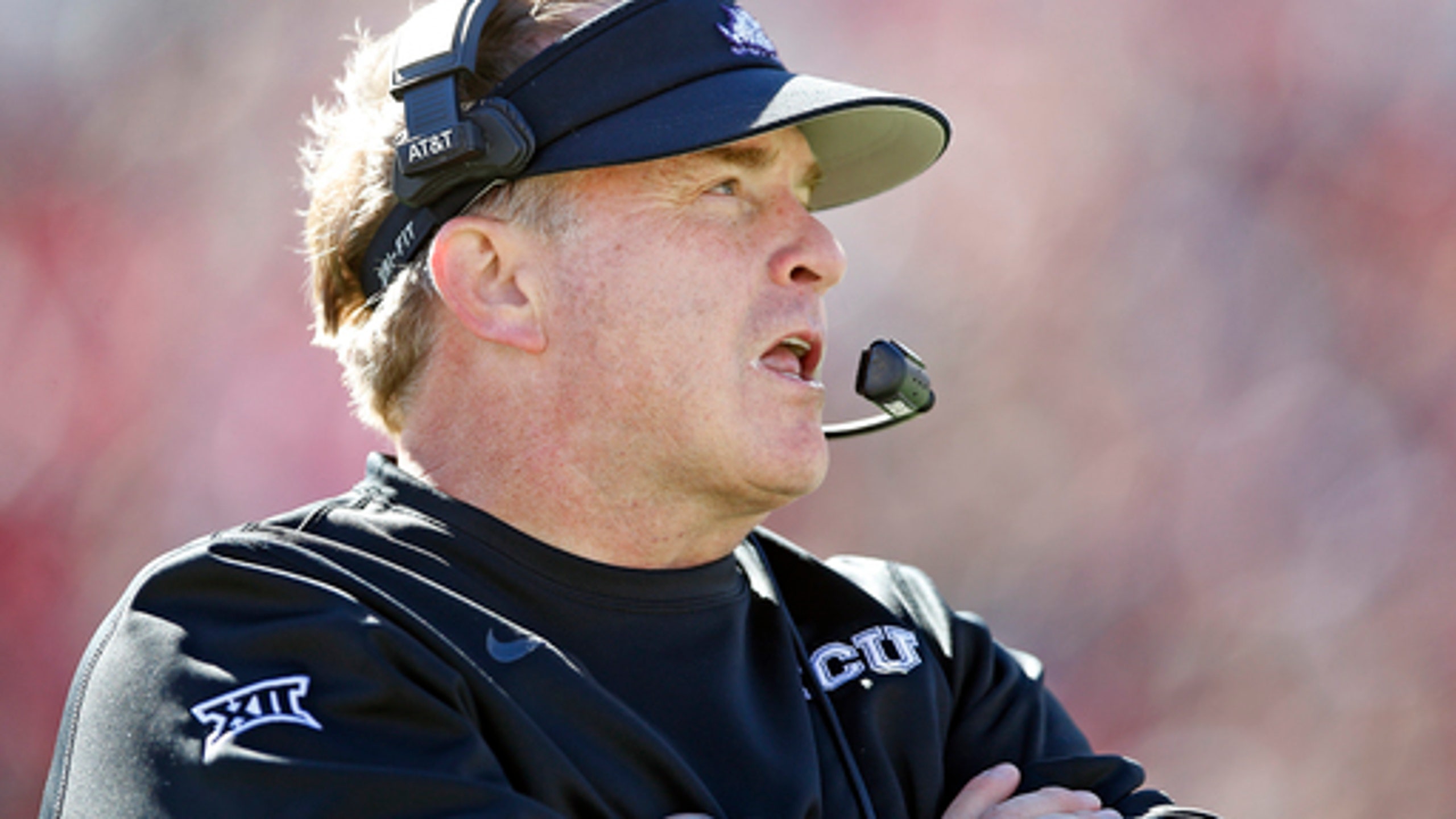 Patterson signs new deal to stay at TCU through 2023 season
BY AP • November 24, 2017
FORT WORTH, Texas (AP) Take TCU coach Gary Patterson's name off the list of potential candidates for any of those job openings in major college football.
The winningest coach in Horned Frogs history is staying in Cowtown, not that there was ever any real question about that.
Patterson said Friday after the 10th-ranked Frogs' 45-22 win over Baylor, a victory that clinched TCU a spot in the Big 12 championship game, that he had signed a new contract. The deal is, in general, a two-year extension through the 2023 season.
''That way, for recruiting-wise and everything else, everybody understands where Gary Patterson is, and what we stand for and what we try to get done at TCU,'' said the coach, who signed the contract two days earlier.
The private school doesn't release financial details of its contracts. Tax returns reviewed by the Fort Worth Star-Telegram show Patterson's compensation had risen to just more than $5 million, including a base salary of about $4 million, in 2015.
The new contract for Patterson goes through TCU's 2023-24 academic year, which would end before the start of the 2024 football season.
Patterson said he and his wife Kelsey are ''very fortunate'' and grateful to TCU ''for having the confidence in us to be here for a little while longer.''
The Frogs (10-2, 7-2 Big 12, No. 12 CFP) have reached 10 wins for the 11th time in Patterson's 17 seasons as head coach. He has a 159-56 record at TCU, where he was defensive coordinator for three years before replacing Dennis Franchione as head coach after the 2000 regular season.
Patterson is the second-longest tenured FBS head coach, behind Kirk Ferentz, who is in his 19th season at Iowa.
TCU athletic director Chris Del Conte said the school wanted to ''make sure that he's taken of, to know that there's no doubt in anyone's mind ever that he's not going to be a Frog.''
While Tennessee, Florida and Arkansas are already looking for new coaches, and Nebraska and Texas A&M are among the schools that could be soon, Del Conte said that wasn't the reason for Patterson's extension now.
''That was never the case,'' Del Conte said. ''This really was making sure that you never take anything for granted, and we were just being proactive in making sure that he knew that we knew that we think he's the very best in the country.''
---
More AP college football: http://collegefootball.ap.org and https://twitter.com/AP-Top25
---
---