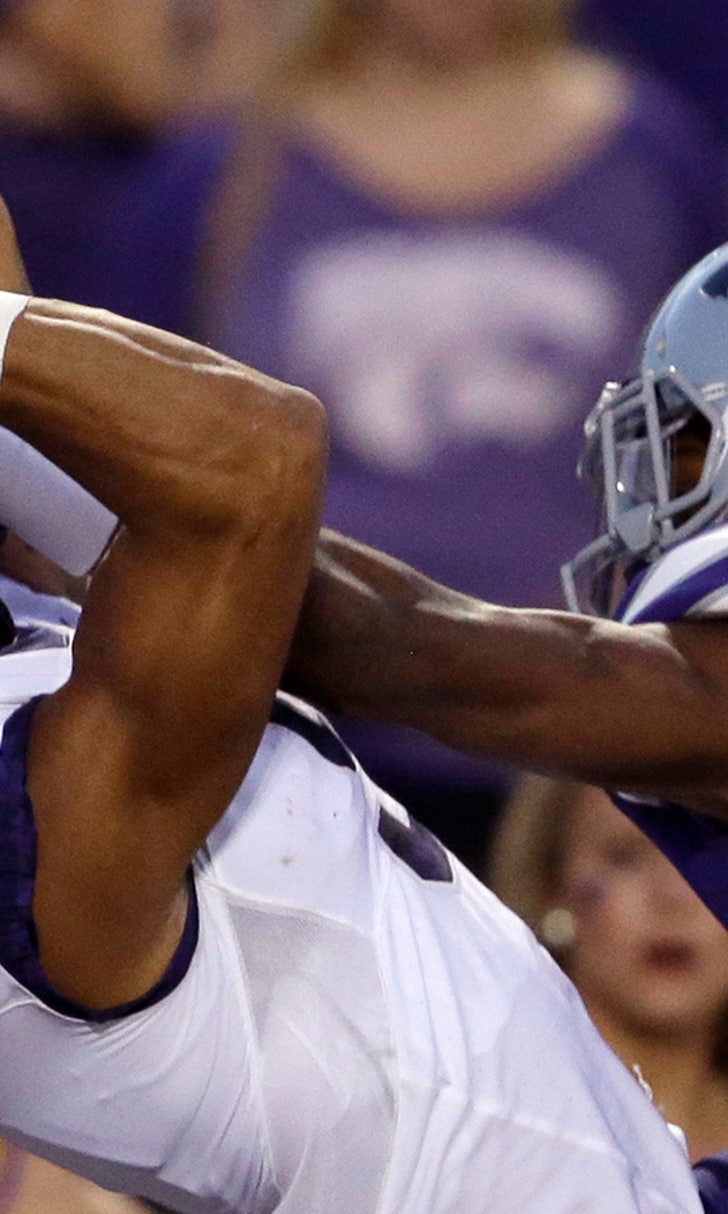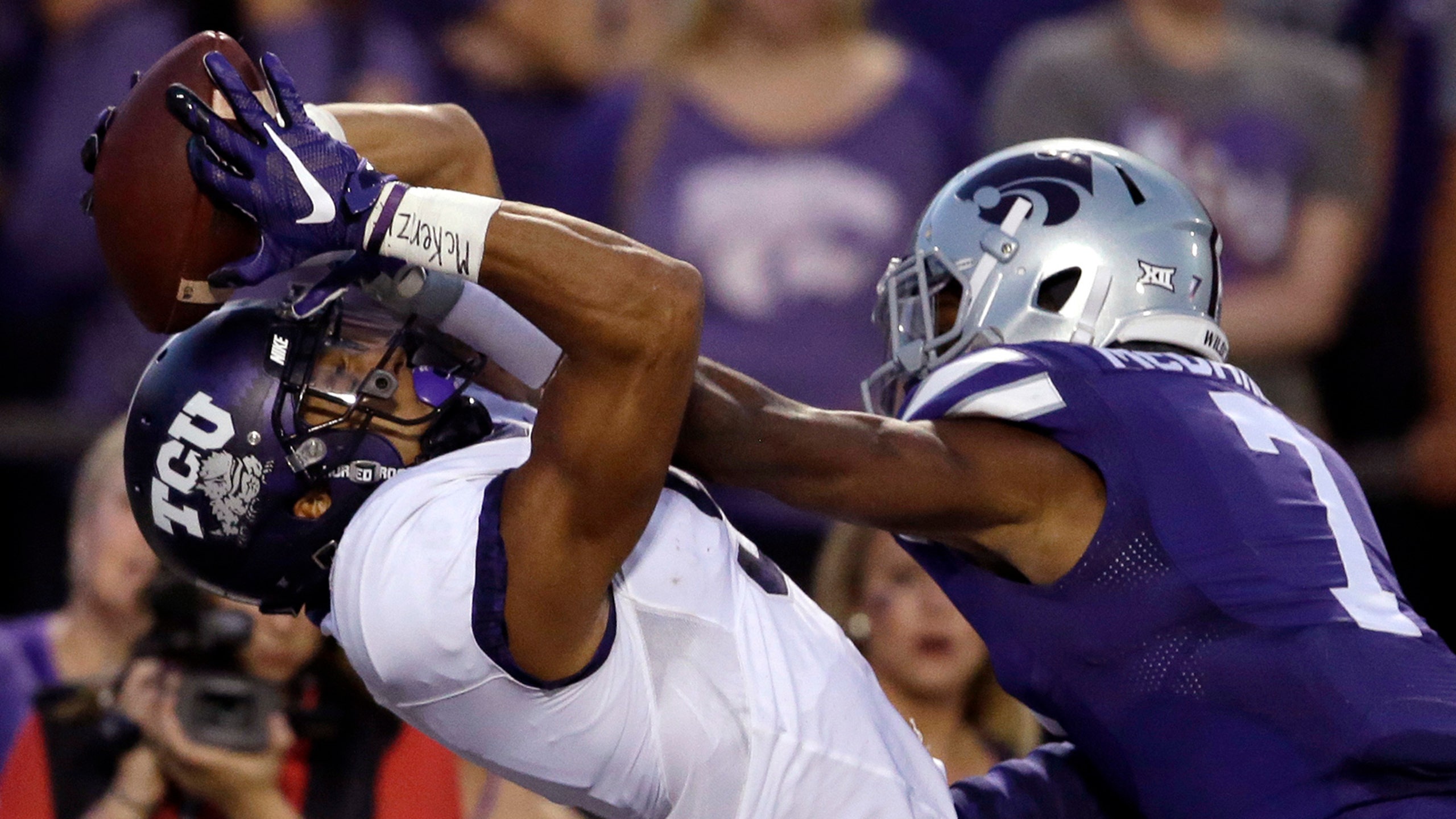 Patterson: Put this TCU WR with Heisman candidates Boykin, Fournette
BY foxsports • October 15, 2015
Trevone Boykin began to separate himself as a Heisman candidate in 2014 as the leader of TCU's new Air Raid offense that took college football by storm. Every quarterback has a favorite target, and for Boykin, it was Josh Doctson.
Nothing has changed in 2015, other than both players are executing at an even high level together.
Both are near the top of nearly every single major category for their position, which has coach Gary Patterson suggesting both should be included in Heisman Trophy talk, along with that running back at LSU, Leonard Fournette.
"I'd have to say there's not many people playing much better, if there is anybody," Patterson said of Boykin and Doctson during his weekly press conference. "Obviously the running back at LSU is an unbelievable talent. Both of those two guys [Boykin and Doctson]; and understand that they've done it in some pressure-type situations, not that he [Fournette] hasn't because he's really a good player."
TCU's senior duo, as well as the rest of the TCU offense should be eager to play Iowa State on Saturday. The Cyclones surrendered 515 passing yards in a loss to Texas Tech last week.
Boykin, considered to be a frontrunner with Fournette for the Heisman, ranks No. 4 in the nation in total passing yards (2,103), No. 2 in total yards per game (411.5) and No. 2 in touchdown passes (21). 
Doctson doesn't get much pub as a Heisman candidate, but the 6-foot-3 receiver is as sure-handed as they come. he ranks No. 3 in total catches with 50, No. 5 in receptions per game at 8.3, which jumps to 11.0 in conference games and No. 2 in the nation in receiving yards (877), touchdown catches (10) and receiving yards per game (146.2). In Big 12 games, he's averaging 183.7 yards a game, which is No. 1 in the Big 12 as his 11 catches a game.
"You should enjoy Josh Doctson and Trevone Boykin because they have been around here for a while and they love pressure," Patterson said. "They do great things."
And when Patterson intimates that Doctson deserves to be in the Heisman talk along with Boykin, the numbers suggest he should, too.
---