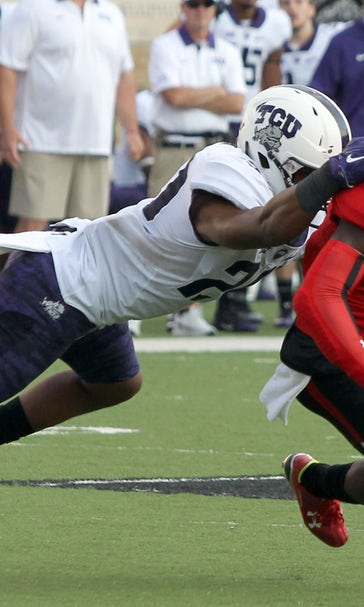 Patterson finally primed to let re-engineered defense rip
October 29, 2015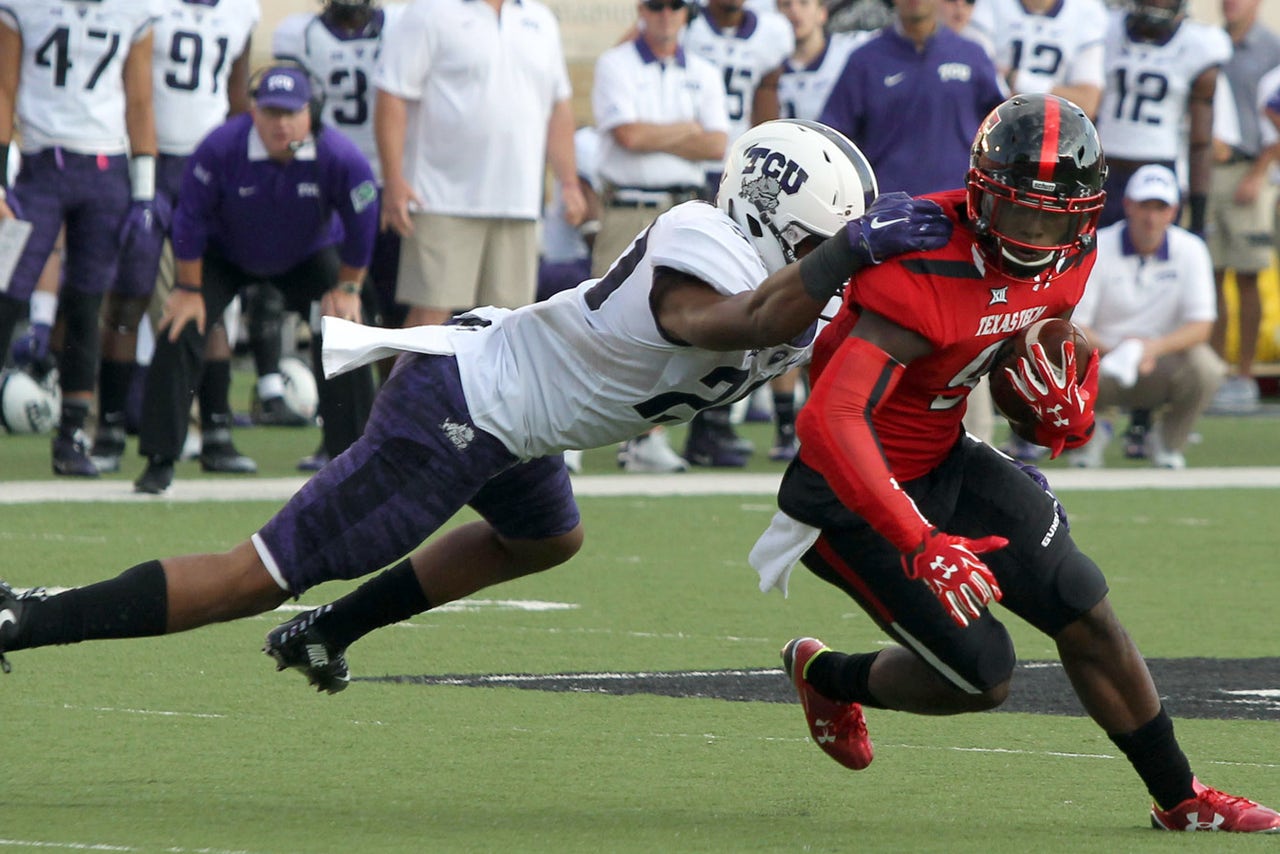 As the casualty list on defense expanded with each passing week, Gary Patterson's defensive playbook kept shrinking.
Twenty players have started on defense for the No. 5 Horned Frogs. Safeties are playing linebacker. Players who were never expected to see the field this season have been forced into critical roles. A few weeks ago Patterson likened the experience to the movie "50 First Dates" because he never knew what to expect. He joked that his 4-2-5 scheme, which incorporates two linebackers and five defensive backs, has morphed into a 4-7.
Finally, as TCU (7-0, 4-0) heads into tonight's nationally televised matchup against West Virginia on FS1, Patterson believes his players playing out of his position and the ones who were never supposed to be playing yet in the first place, know enough to open up the playbook to full capacity.
Hopefully for the Mountaineers (3-4, 0-3 Big 12) sake, they spent most of their film study on the final three quarters of TCU's last game at Iowa State.
"We ran about everything we could possibly run in a ballgame on defense last week against Iowa State after the first quarter," Patterson told reporters. "Started throwing it all at them."
How bad had the injury situation gotten for TCU? It had six starters knocked out in the first three weeks and a seventh, freshman Mike Freeze, left school after the season-opener. An eighth defender, senior defensive end Mike Tuaua missed three games serving a suspension.
On top of all that, Patterson, who calls the plays on defense, lost his longtime right-hand man Dick Bumpas to retirement after last season.
With the nation's 68th-ranked defense while allowing some glaring numbers in near-losses at Texas Tech and Kansas state, Patterson's unit won't be talked about among his greatest in nearly 20 years at the school as defensive coordinator and head coach, but if TCU can keep winning, it just might be one of his best coaching jobs.
With the meat of its conference schedule ahead, including Oklahoma, Oklahoma State and Baylor, Patterson is taking pleasure in the steps his patchwork defense has taken.
"I'm not having to stop practice for the defense every play," Patterson said. "They're running what we do."
(h/t Star-Telegram)
---
---