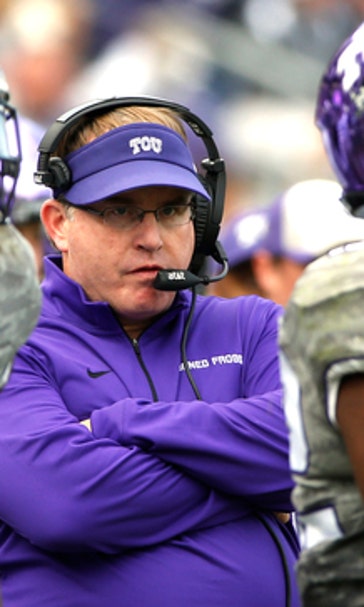 Patterson, 13th-ranked TCU wary of opener vs South Dakota St
September 2, 2016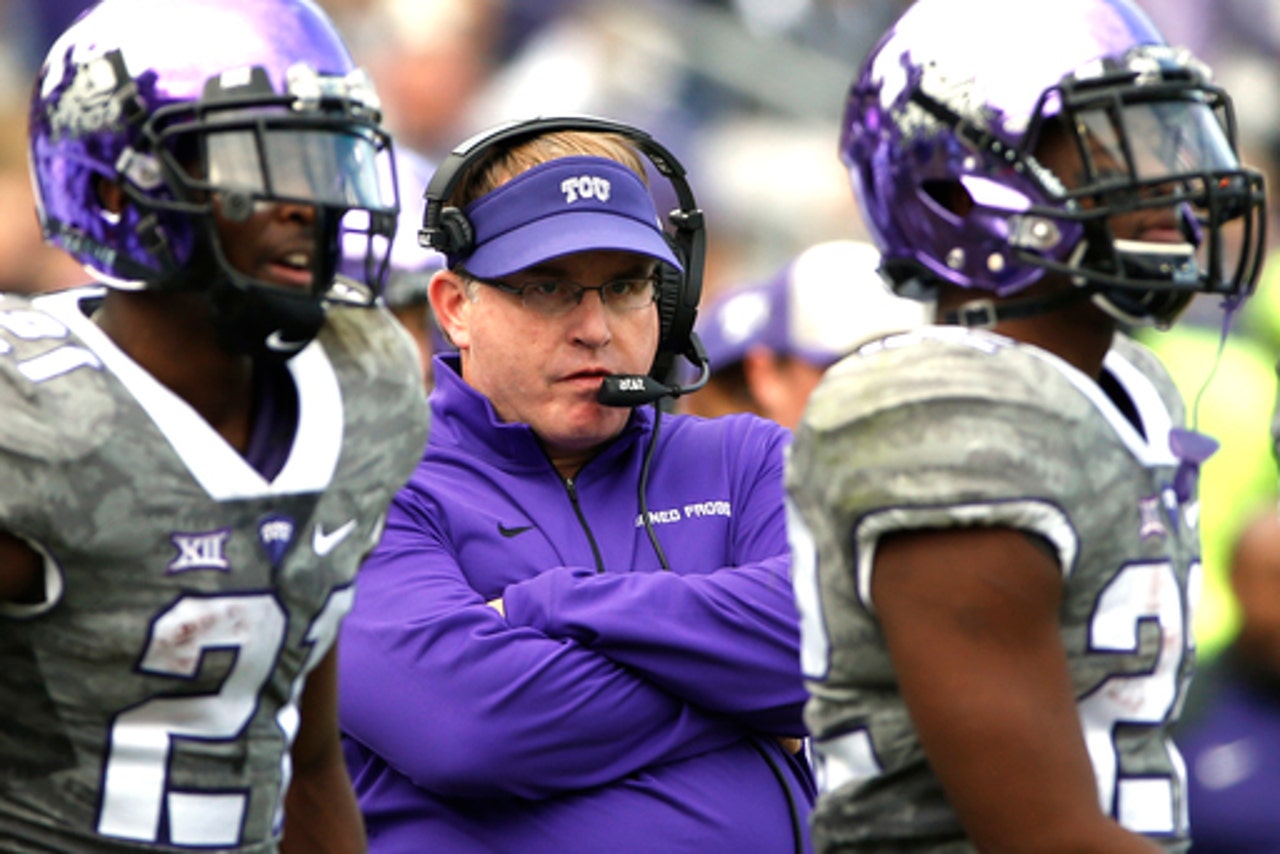 FORT WORTH, Texas (AP) No. 13 TCU's opening opponent, South Dakota State, shouldn't be confused with five-time defending Football Championship Subdivision champion North Dakota State.
Gary Patterson wouldn't mind if some of his players made that mistake, though. The Horned Frogs coach is always looking for an angle to pump up a game that could easily be overlooked, especially with Arkansas looming after Saturday night's opener against the Jackrabbits.
Besides, Patterson can always tell his team about his first home game as head coach 15 years ago, when TCU lost to Northwestern State. The Horned Frogs haven't lost a home opener since then, a 14-year streak that's the fifth-longest is FBS.
''I remember every one of them, especially those,'' Patterson said. ''We've got to get ready. The goal is to win a ballgame so you can get to Game 2.''
Quarterback Kenny Hill, a former Texas A&M starter, will make his TCU debut. The junior transfer wouldn't mind an opening similar to the one with the Aggies, when he set a school record with 511 yards passing and three touchdowns in a prime-time win at South Carolina two years ago.
Hill's just looking for more staying power this time, after losing his starting job later in the 2014 season at A&M and ultimately leaving the program after he was suspended.
''You could tell he came in trying to prove himself through his work ethic to gain our trust and confidence,'' receiver Deante Gray said. ''He's been very transparent with everybody, very open, talking with everybody and just becoming a Frog.''
Things to consider as the Horned Frogs look to extend a Big 12-best 13-game home winning streak:
NO PUSHOVERS
The Jackrabbits have been to the Championship Subdivision playoffs the past four seasons and boast stability with coach John Stiegelmeier, who is entering his 20th season. He is the winningest coach in school history with a 128-90 record. South Dakota State opened last season with a 41-38 win at Big 12 doormat Kansas. ''So we're not even thinking about the other games we have right now,'' Gray said.
WHAT A RUSH
TCU returns 2015 sacks leader Josh Carraway (nine sacks), and right defensive end James McFarland is back. McFarland missed last season because of a broken toe after leading the team with seven sacks in 2014. The Frogs return seven defensive starters and four others who were starters last year before missing all or most of the season with injuries. ''I think it's been a great mix,'' Carraway said.
BAD MEMORY
Hill will be playing for the first time since a 59-0 loss to Alabama that led to his benching and ultimately a suspension two years ago. The Crimson Tide had six sacks, and Hill finished with minus-11 yards rushing on 10 carries.
HILL'S TARGETS
Gray returns as a graduate student after missing last season with a knee injury. He was second on the team with eight touchdown catches in 2014. Shaun Nixon and KaVontae Turpin were the top two freshmen in the Big 12 in catches last season. Nixon had 47, and Turpin added 45. Turpin was second nationally among freshmen with eight TDs.
THIS AND THAT
The Frogs are set to play for the first time since coming back from 31 points down to beat Oregon 47-41 in triple overtime in the Alamo Bowl last January. ... South Dakota State had the biggest comeback in school history in its last visit to Texas, a 50-48 win over Stephen F. Austin in 2008. The Jackrabbits scored on a 1-yard run as time expired after trailing 34-6 early in the third quarter. ... TCU has three graduate transfers in WR John Diarse (LSU), RB Derrick Green (Michigan) and TE Cole Hunt (Rice).
---
Online: AP College Football website: www.collegefootball.ap.org
---