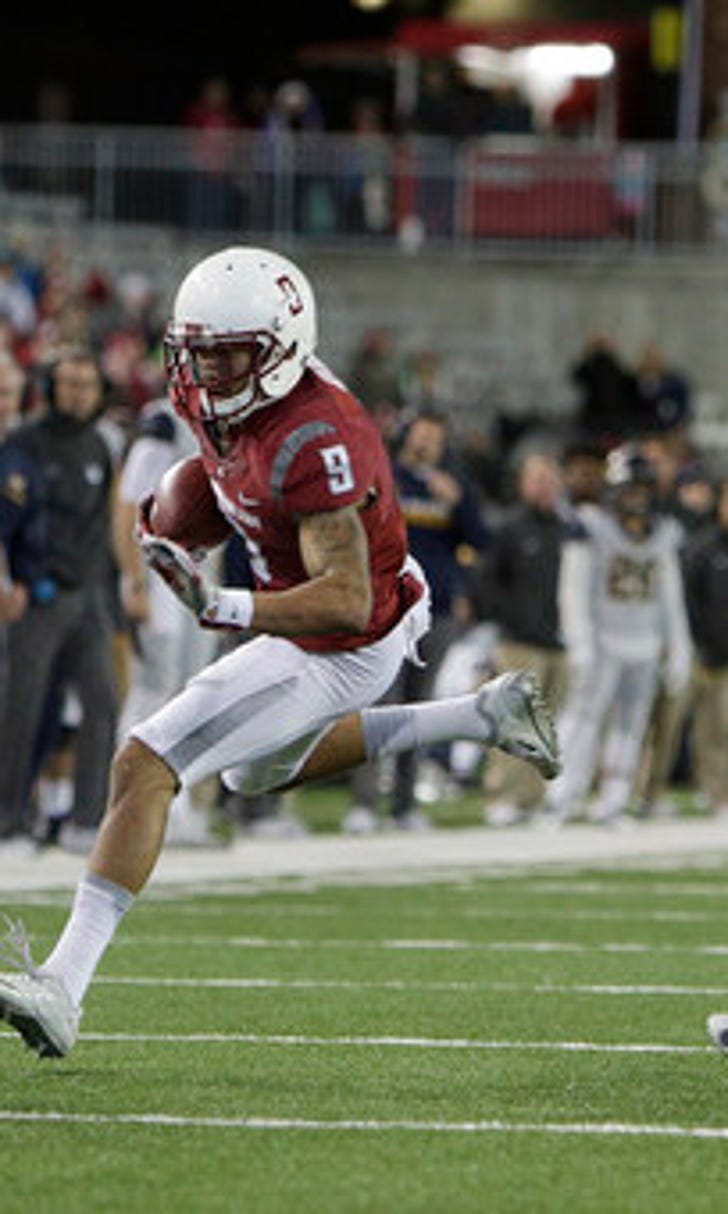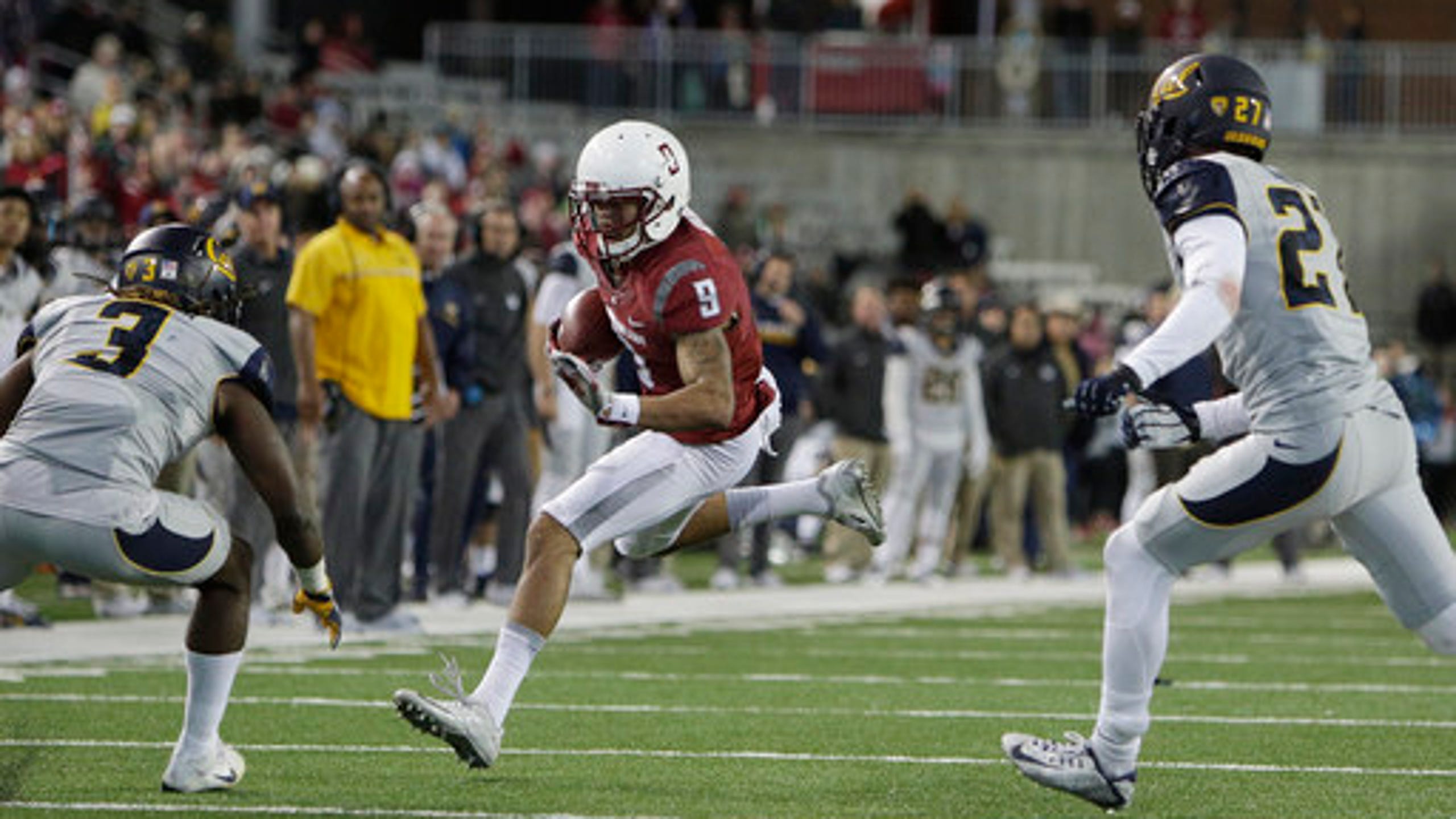 Pac-12 division leaders No. 20 Wash St, No. 12 Colorado meet
BY foxsports • November 18, 2016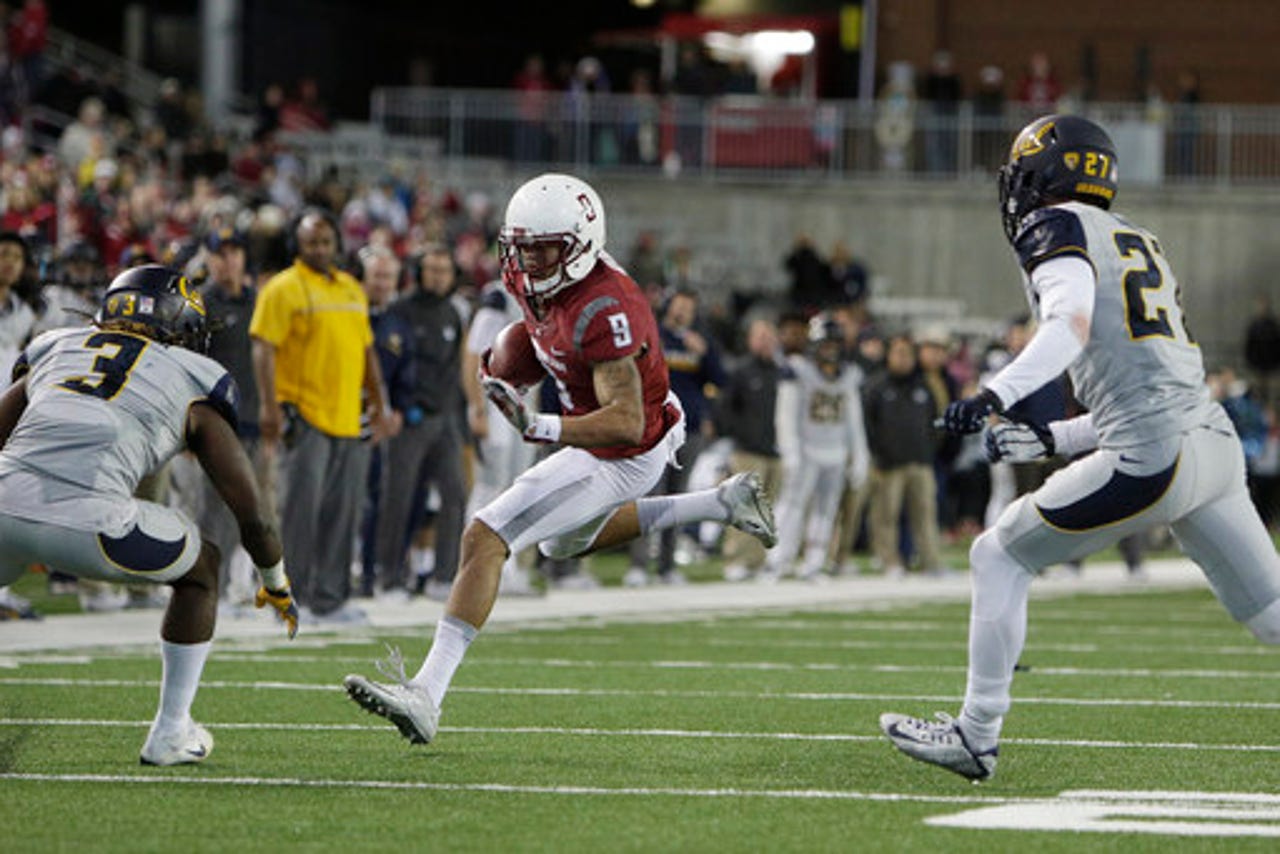 BOULDER, Colo. (AP) Colorado quarterback Sefo Liufau attempted to somewhat downplay the significance of facing Washington State this weekend.
That's just difficult to do.
''It's just another game,'' Liufau said, ''that I'd like to treat as a championship game.''
Because it really is that big.
Very few predicted No. 12 Colorado and No. 20 Washington State would be leading their respective Pac-12 divisions this late into the season. The Buffaloes (8-2, 6-1 Pac-12, No. 10 CFP) were picked last in the South in a preseason poll and the Cougars (8-2, 7-0 Pac-12, No. 22 CFP ) tabbed to finish fourth in the North.
And yet they meet Saturday with both in line to make the league's title game.
''How many times in life do you get to do something that nobody thinks you can do?'' Colorado coach Mike MacIntyre said. ''It's a pretty neat situation, I would say.''
No jitters, either. Not this crew. Not after turning around a downtrodden program and becoming bowl eligible for the first time since 2007.
''I don't get those (nerves) anymore because I'm prepared enough and confident enough in my ability,'' Colorado safety Ryan Moeller said. ''We're practicing every week for a test. You're studying every day, just like you would in school.
''So when it comes time to take the test, you see questions on the test and you're like, `I know that.' It's easy, almost second nature. And that's how it is for us out there.''
Like Colorado, the transformation of the Cougars has been a captivating story. They're trying to win nine straight for the first time since 1930.
To think, these two teams had a grand total of two conference wins - both by the Cougars - between them two years ago.
''Coug fans are always great, whether you're down or whether you're up,'' said quarterback Luke Falk, who was knocked out of the Colorado game last season in the third quarter after a hit. ''The vibe is just lively.''
Washington State coach Mike Leach has kept a partial eye on the rise of the Buffaloes. He's been impressed, especially since this is basically the same squad that went 4-9 a season ago.
''They are playing harder and more cohesive,'' Leach said. ''They don't break out a bunch of bells and whistles and try to outsmart you. They are really sound.''
Here are things to know before Washington State and Colorado clash in a contest with huge conference implications:
HEADS OR TAILS: The Buffaloes are 9-1 this season on the opening coin toss. That's partly due to Liufau, who always picks tails when he's calling it.
''Tails never fails,'' Liufau said.
On the flip side, Washington State has an intriguing coin-toss tale as well - running back Jamal Morrow once appeared as a contestant on ''The Price is Right.'' Given that, Leach figured it would be good luck to have him out there for the coin toss. Morrow has been one of the captains for the last 19 games and the Cougars have gone 15-4. The team said Morrow is 7-1 calling the toss.
KEEPING THEM HONEST: No longer is Washington State just a fling-it-all-over-the-field offense. The Cougars have a bona fide ground game that's scored 22 rushing TDs this season, which is the most since 1997.
''People have to play us balanced this year, because of the run threat,'' Falk said. ''It's really great this year to lean on that at times.''
MISSING WEAPON: There are reports that Cougars standout receiver River Cracraft tore his ACL against California last week and is done for the season. Leach wouldn't confirm anything, simply saying, ''we don't comment on any injuries. He's a great player and still part of our team.''
Cracraft has caught 53 passes for 701 yards and five touchdowns this season.
OFFENSIVE NUMBERS: Washington State averages 517.5 yards in total offense this season. Colorado's defense allows just 308.4 yards per game.
''Statistically, they're the best we've faced,'' Cougars receiver Gabe Marks said. ''They've got some athletes out there.''
LIUFAU'S LEGACY: With one more passing TD, Liufau will tie Cody Hawkins (60, 2007-10) for most in a career at Colorado. Liufau has already set or tied 84 school marks.
''The guys rally around him,'' Falk said of Liufau. ''He's part of turning the program around.''
---
Associated Press Writer Nicholas K. Geranios in Washington contributed to this story.
---
More AP college football at www.collegefootball.ap.org and https://twitter.com/AP-Top25 .
---